Dublin Fringe Festival has launched the programme for this year's event with a promise to bring back live performance safely with the re-opening of city theatres this September.
Now in its 26th year, Fringe Festival events will run from September 5 to 20 and will innovate under the current Covid-19 restrictions with a "one-off" new festival format entitled Dublin Fringe Festival 2020: Pilot Light Edition.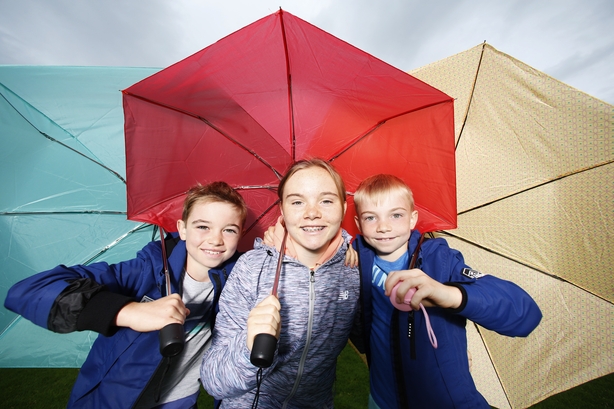 Organisers say that the safety of artists, staff and audiences is paramount in all aspects of the planning process.
The festival will run for 16 days and nights as usual this year, staging 107 performances of 23 events in 13 venues, including home and the outdoors. It is also a festival of firsts with 21 world premieres and two Dublin premieres.
Live shows will return to the Abbey Theatre, Draíocht and Project Arts Centre, who will open their doors for the first time since March and Fringe are creating new outdoor stages too across town. In locations such as Dalymount Park, Dublin Castle courtyard and gardens, the historic Irish Georgian Society, Temple Bar's Gallery of Photography.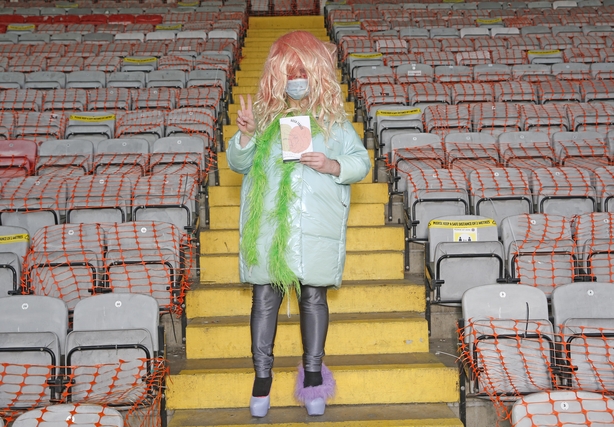 Ruth McGowan, Festival Director, says: "I couldn't be prouder to share the work of these valiant and visionary artists who saw the possibility in the parameters. This is an opportunity for experimental performance and voices that defy the mainstream to lead the way.
"Dublin Fringe Festival are responding to the world around us with a new festival format this year, but our programme remains devoted to artistic risk, active spectatorship and shared moments in time.
"We're making space for joy and discovery and we're not giving up on togetherness - each of this year's unique projects need an audience in order to come to life. Wherever you are, safely IRL or URL, Fringe will find a way to reach you."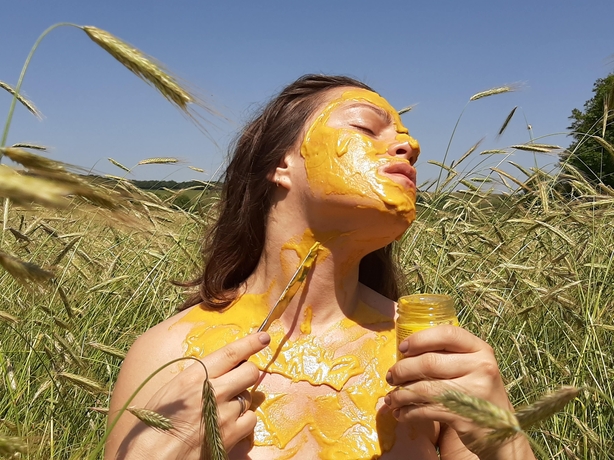 This year's festival programme has seven distinct chapters. Here are just some of the highlights:
COME OUT TO PLAY – Making Art in the Fresh Air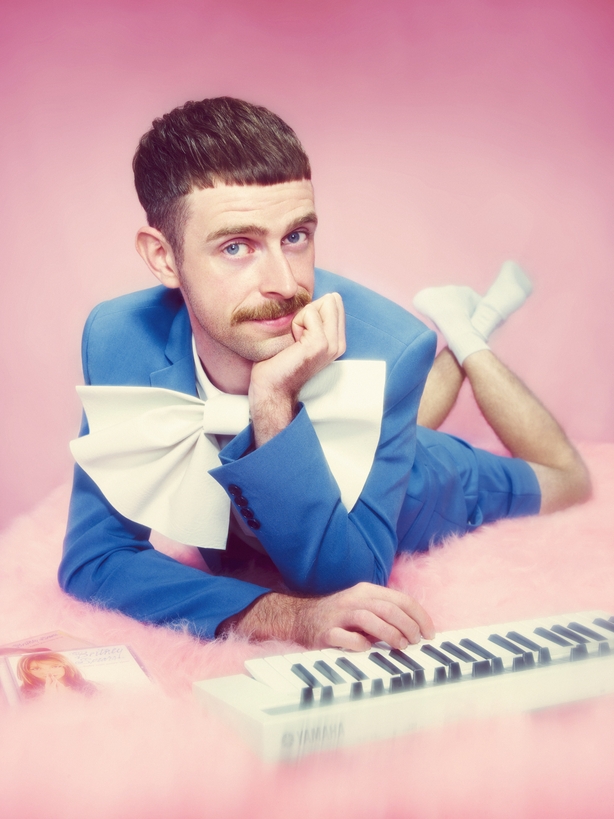 This year's outdoor escapades include Mark T Cox who shares his one-man pop song sing-a-long musical on the troubles and struggles of fame at Castle Gardens (Dublin Castle) in She's So Lucky, featuring songs from Jennifer Lopez, Katy Perry and Britney Spears; Spud by Mish Mash & Reckless Ross is a two-woman punk circus featuring spectacle acrobatics, contorted comedy and homegrown vegetables, also running at Castle Gardens; and Croí Glan (integrated Dance Company headed by Tara Brandel) stage their thrilling aerial dance theatre show Tilt, featuring live music, Irish dance, twerking, street dance, aerial, contemporary dance, song and a Chinese pole outside The Printworks (Dublin Castle).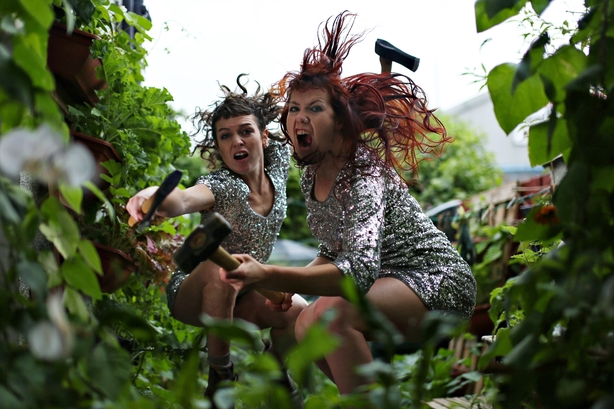 TRAILBLAZERS - Tailor-made Performances For the Times We Live In:
Matthew Bratko invites you to his Initiation, a live digital performance experienced online at your place. Lock Your Door. Turn Off Your Light. Begin Your Initiation. Prepare for a show that watches back as you try to pass the initiation of this 'audio-immersive nightlife digital f*cktrain with cutting beats and a gripping narrative'.
LIGHTS UP! – Take Your Seats for Thrilling Live Performances Back in Beloved Dublin Venues: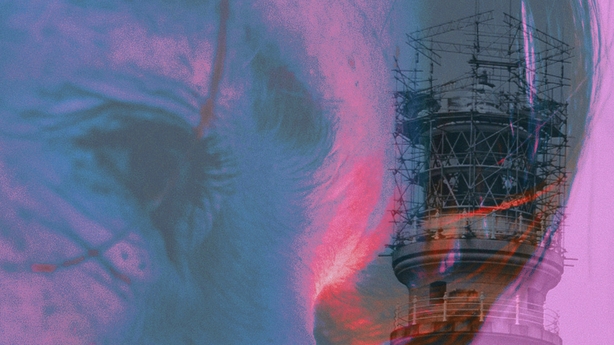 Transmission from Little Wolf/Caitríona Ní Mhurchú looks at careers that no longer exist. Part ode to the lighthouse keeper, part meditation on how we archive and curate our lives. Weaving from lecture theatre to physical theatre, ex-television presenter Caitríona Ní Mhurchú explores the nature of time itself.
NOW WE'RE TALKING – Urgent, Immediate Conversations, From the Voices You Need to Hear
For one day only, Dublin Digital Radio is creating an An Avante-Garde Public Service Broadcaster. Asking what is the role of a modern public service broadcaster? Who is it serving? How can we react to a failing mainstream media and better serve our nation? Through performances, interactive discussions and musical reflections, ddr. seeks to create an experimental public broadcaster, taking up residence in Georgian Dublin while seeking to address a new, national public.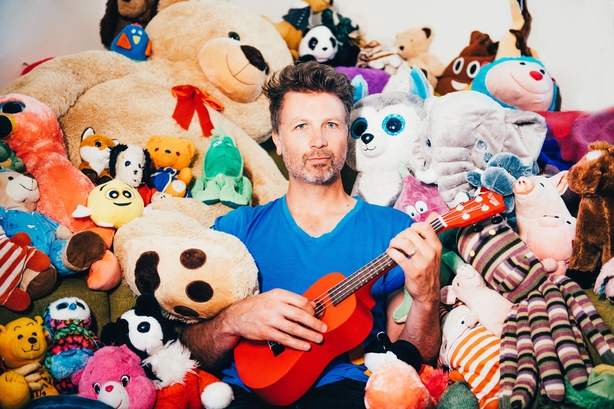 YOUNG RADICALS is Fringe for Young audiences, back for its fourth year and made by Dublin Fringe Festival and KATO, supported by The Ombudsman for Children's Office. This September, Paul Noonan, the Bell X1 frontman, presents his live show for kids, The Electric Kazoo, a Tracks co-commission from Dublin Fringe Festival, Cork Midsummer Festival and Baboró International Arts Festival for Children.
UTOPIA OR BUST – Manifestos For A New Era:
In January, Dublin Fringe Festival issued a curatorial call out asking for work in response to the theme Utopias and Uprisings. Little did they know how soon the task of reimagining the world would become so achingly, urgently real. Together with Centre Culturel Irlandais, Dublin Fringe Festival has commissioned three sets of trailblazing, peerless Irish artists to write and share their manifesto for the new era they want to usher in.
GENDER.RIP - is a collaboration between Dámhín McKeown, Alber Saborío, Ríon Murphy and a loosely associated collection of "gender killers" based in Dublin. They are a trans-led art collective. The collective is multi-disciplinary, anti- capitalist and non-hierarchical. gender.RIP have worked with the RHA, Temple Bar Gallery + Studios and A4 Sounds.
WEAREGRIOT - is a collective of Nigerian-Irish poets and storytellers; Felispeaks, Dagogo Hart and Samuel Yakura. Their goal is to reflect the times we live in through our work, to celebrate culture and community and to stretch the boundaries of poetry. We create to serve both art and agenda.
GLITTER HOLE - is a queer performance space, a DIY drag collective, and a bit of laugh. Founded in 2016, Glitter HOLE is dedicated to providing a space in Dublin for experimental, weird and political queer performance of all kinds. Recent commissions include Glitter HOLE: Protest! (Irish Museum of Modern Art, 2020) and Púcaparty (Dublin Fringe Festival, 2019). Winner of Dublin Fringe Festival Judges' Choice Award 2018.
Dublin Fringe Festival 2020: Pilot Light Edition runs city-wide from September 5 to 20. All 2020 Fringe events are now on sale at fringefest.com and 1850 FRINGE (1850 374 643).