Finghin Collins, Artistic Director, Music for Galway/New Ross Piano Festival/NCH International Master Course, tells us about his cultural highlights
Film
I watched a few movies online during the lockdown and also enjoyed the series London Spy, featuring Ben Whishaw, quite a dark but gripping thriller with excellent acting and some unlikely plot lines!
Music
I listened to a lot of music during the lockdown and watched a lot of online concerts, including two beautiful live-streamed concerts from the National Concert Hall by Tara Erraught and Dearbhla Collins and the pianist Barry Douglas. I also got huge pleasure from the highly opera broadcasts on the website of the Metropolitan Opera in New York and the daily live lunchtime concerts at Wigmore Hall in London, broadcast on BBC Radio 3 throughout the month of June. Now I am feeling it's time to get back to live music and I hope that this happens very soon. The pleasures of watching music online are short-lived.
Book
I read loads of books during the lockdown, a mixture of biographies and fiction. I particularly enjoyed biographies of Cosima Wagner (wife of the composer and daughter of the virtuoso Franz Liszt) and her daughter-in-law Winifred Wagner, a close friend of Hitler. I am currently reading Paul Kildea's biography of the composer Benjamin Britten. It has been great to have time to read these books, particularly given that most of them are heavy hardbacks that don't lend themselves to travelling! In fiction, I particularly enjoyed Road Ends by Mary Lawson, the tale of a normal yet dysfunctional family from rural Canada. I also re-read An Accidental Man by Iris Murdoch, in my opinion one of her less successful novels, but nevertheless most enjoyable.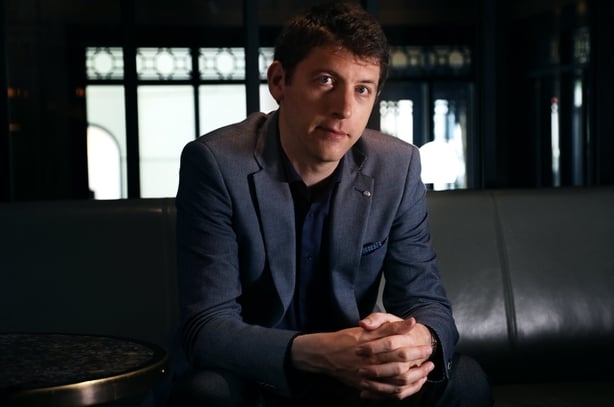 Play
I can't wait to get back to live theatre again, but sadly I haven't been able to see anything recently.
TV Programme
I don't watch television, except occasionally the news.
Gig
All of my own gigs have been cancelled - this includes concerts in Ireland, the UK, France, Switzerland, Russia, Hungary, Denmark. It has been hugely upsetting on so many levels, personal, financial, emotional etc. It is now time to start live performances again within the safely guidelines. If we can fill aeroplanes and open restaurants and swimming pools then I can't see why we can't have socially distanced audiences in concert halls, theatres and church and other regular venues. I fear that live music is not a priority with our government and hope I am proven wrong. It is very dispiriting.
Tech
The Irish Times website is my go-to site for up-to-date information and I am very happy to be a subscriber. We are lucky to have impartial and well-informed journalism in this country.
The Next Big Thing
Zoom seems to be the next big thing - or at any rate it was, over the last few months. Despite the fact that it was often frustrating and exhausting, it must be admitted that it is a very powerful and useful online tool that has helped to keep work projects moving with colleagues - in particular my many Music for Galway projects as part of Galway 2020 which have been so severely affected by the pandemic. Thank you Zoom!
Finghin is part of this year's National Concert Hall International Master Course which takes place from Tuesday 4th to Friday 7th August. The course comprises online masterclasses and seminars culminating in an all-faculty panel discussion available to view on NCH YouTube and Facebook Channels. For more information see nch.ie.
http://www.finghincollins.com