With tongue wedged firmly in cheek, Sophie White delves back into the modern phenomenon of the social media influencer in her second novel Unfiltered.
This time she narrows the focus, taking a whimsical look at the so-called 'Mumfluencer', the cohort that tends to portray a wholesome and idyllic family life online, when the reality is often anything but.
A young mother herself with a background in media, White is obviously as curious as she is bemused by this sector, and it shows. Like it's predecessor Filter This, Unfiltered is both a send-up of the cult of the influencer and an attempt to understand our fascination with them, with lots of #lols along the way.
In Unfiltered we pick up with Shelly Divine and Ali Jones, two of the central characters from the first in the series. Shelly is a successful mumfluencer with a legion of 'Shell-belles' eagerly following her every move.
With mountains of free swag piling up at home and endorsement deals aplenty funding her glamorous lifestyle, Shelly's world seems enviable at surface level, but she's actually struggling enormously with the guilt of exploiting motherhood for money. In fact, she is on the verge of a far-from amicable divorce and being relentlessly tormented by an anonymous follower who's threatening to expose it all.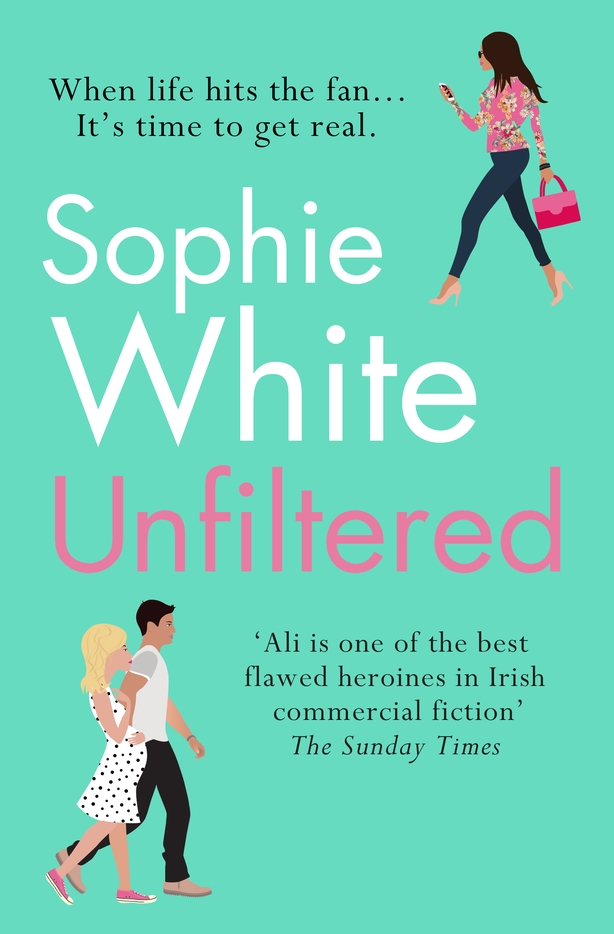 Meanwhile Ali finds herself at the centre of a social-media storm of epic proportions when it's discovered that she's been faking a pregnancy to gain Instagram followers, sending her career into freefall. In the midst of it all her father passes away and she finds herself pregnant for real following a one-night stand.
Luckily, 'social media reputation rehabilitator' Amy  - unsurprisingly an actual profession these days - has been observing Ali's nosedive from the sidelines and is poised and ready to repair the damage. Will Ali discover that there's more to life than carefully-curated social media content? Or will she return to her shallow, self-obsessed ways?
The redemptive arc of these two story lines may be sign-posted from the start but in the age of over-opinionated Karens, Twitter pile-ons, trolling and cancel culture, they've never seemed more relevant. Falls from grace like Ali's can be as sudden as they are spectacular, and often devastating for those at the centre of the scandal, but White manages to mine these situations tastefully for comic effect.
Particularly chuckle-inducing is a round-table of introductions at Catfishers Anonymous, a self-help group for Instagram addicts that Ali attends. White also has plenty of fun with Goop-inspired wellness summit 'WYND', a luxury holistic festival on a remote Irish island touting 'the latest in restorative workshops, caffeine colonics, colostrum facials and gemstone therapy'. The idea, spear-headed in the book by head-honcho and the most toxic of the Instamums @HolisticHazel, is so absurdly over-the-top it could actually happen (FYRE anyone?).
Unfiltered would make a good beach (or back-garden) read this summer. It's a light-hearted, non-judgmental peek behind the curtain at a world that is probably alien to most of us, but intriguing nonetheless.