Theatremaker Conor Hanratty writes for Culture about his new book on Japanese theatrical legend Yukio Ninagawa, which has just been published by Bloomsbury for their popular Shakespeare in Theatre series.
As a kid, I always assumed I would wind up going to Japan. I liked everything from the ninja turtles and woodblock prints, and Throne of Blood was, I think, the first foreign-language film I ever saw. In the early 1990s my mother (a cultural magpie with a terrific eye) taped a documentary about Greek tragedy featuring excerpts from a Japanese Medea, directed by Yukio Ninagawa. This was my lightbulb moment: it was the most exciting thing I'd ever seen. It was the reason I studied Greek in secondary school, and drama at university.
As fate would have it, on my very last day in Trinity, I saw a flyer advertising a scholarship to study in Japan. Applications were due the next week, so I scrambled to find a university that might accept me and took a shot. My application was entirely based on going to Tokyo and studying Ninagawa. The kindly panel at the Japanese embassy decided that my application was good (or unique!) enough and I got the scholarship.
Listen: Conor Hanratty talks Shakespeare in the Theatre to RTÉ Arena
We need your consent to load this rte-player contentWe use rte-player to manage extra content that can set cookies on your device and collect data about your activity. Please review their details and accept them to load the content.Manage Preferences

Once in Japan, It took eight months to get a ticket for a Ninagawa show, and almost a full year to get any further than that. I went to class at Waseda University and explored the various delights that Japan has to offer, learning Japanese as I went along. Eventually, I secured a meeting with Thelma Holt, the indefatigable producer who brought Ninagawa to this timezone, in the bar of a Tokyo hotel. She generously made an introduction, and soon I was invited to Ninagawa's rehearsal studio. Work was underway on a four-hour Japanese comedy incorporating all of Shakespeare's plays. I was in heaven, and I stayed for over a year.
Despite his reputation as a fierce task-master, Ninagawa was indulgent, kind and often wickedly funny. He occasionally spoke to me in English, and said he'd love to come to do a show in Ireland someday - ideally Juno and the Paycock. In rehearsal for Titus Andronicus, which would tour to the RSC in Stratford, he asked for my opinion on a moment in the show. I'm very proud that he incorporated my note.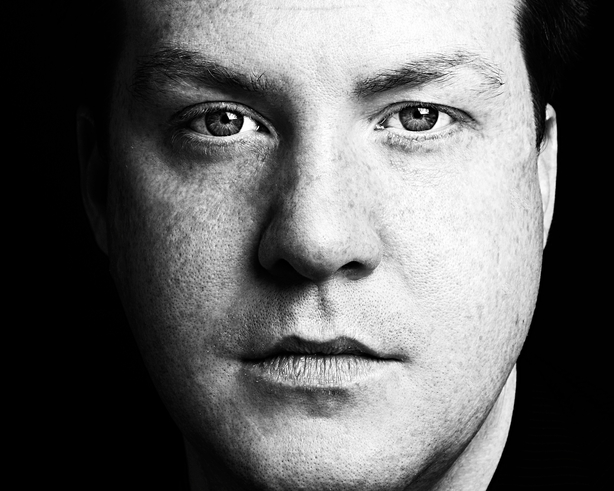 The last time we spoke, Ninagawa wondered how the book was coming along, and joked that I should wait until he died, or finished his Shakespeare project (staging the complete works in his hometown). Sadly he passed away in 2016, with only five plays left to direct. Ninagawa staged over 300 productions during his 47-year career. Since I could never cover all of them, I pitched a more specific book to the Arden Shakespeare, within a series about great directors. This was more manageable, with only about fifty productions to digest (including eight versions of Hamlet) and happily, they said yes.
Ninagawa often described himself as a listener to other cultures. His greatest successes brought foreign plays to life for a local audience. I hope my book does the opposite, describing his magnificent Japanese work for an international audience. It is a glimpse - very much from an outside eye - at a remarkable contribution to world theatre.
Shakespeare in the Theatre: Yukio Ninagawa (Bloomsbury) is out now - find out more here.