Via Sunday Miscellany on RTÉ Radio 1: Sheila Maher on her father's lessons in bicycle repairs, cycling, and life - listen to Life From Over The Handlebars above...
It was my Dad who removed the stabilisers from my first bicycle and stored them carefully in the shed to be used later for my younger brother. He then set me up against the front garden wall to practice pushing myself off and there he left me, to get going on two wheels -- and I have not stopped cycling since.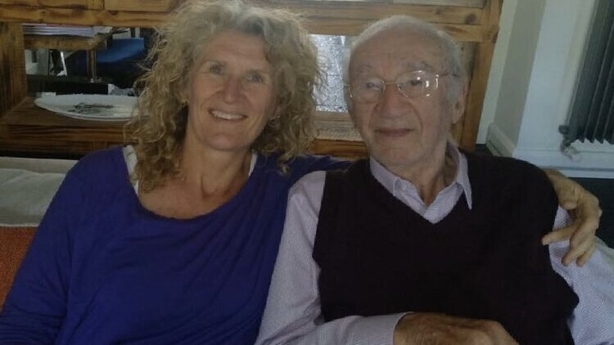 Dad had the right tools to raise my saddle as my knees got in the way of my handlebars. He knew how to adjust and fix the brakes and the gears too. He had a tool-box for bicycle repair, a tool-box for carpentry, one for plumbing, one for electrics, another for painting and decorating and a box with old sweet tins each one full of spare parts. He erected a shelf in the garage and to the underside of it he screwed the metal lids of old jam jars, each jar hung down from its lid and at a glance anyone could see inside and find exactly what was needed: screws, nails, rawl plugs, washers, nuts and bolts of graded sizings. It was an ingenious system that meant he knew exactly where to find each item, even in the midst of a crisis...
Sunday Miscellany, RTÉ Radio 1, Sunday mornings at 9.10 am - listen back here.