For European Music Day on Sunday June 21, Ireland's music organisations have invited the nation to perform in a tribute to Ireland's frontline workers, by giving a rendition of Ode to Joy (Óid don Lúcháire), the European Anthem, on their doorstep.
To launch the tribute, some of Ireland's finest musicians and singers will perform Ode to Joy live from the National Concert Hall, Dublin - watch the live stream above.
The nation's musicians and music lovers are then called upon to perform their own tribute to all our frontline workers within their local communities, while maintaining physical distancing.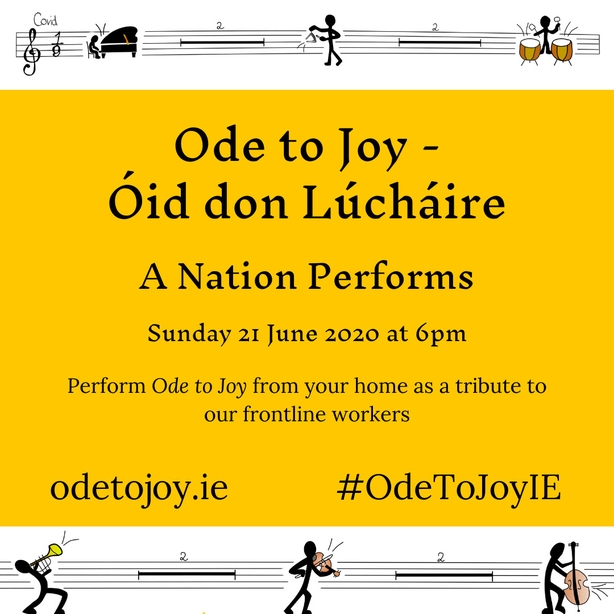 Participants are also asked to share their performance live on social media with the hashtag #OdeToJoyIE.