Lockdown has affected every corner of society and we in the arts have been silenced…at least in the live sense. But only temporarily. In the meantime, the arts have all been endeavouring to bring our work into people's lives in other ways – when we need its transportive qualities more than ever.
Chamber Choir Ireland is the country's national chamber choir and flagship choral ensemble, under the Artistic Direction of the internationally renowned and multi-award-winning conductor, Paul Hillier.
The choir has had a long-standing association with Estonian composer Arvo Pärt, not least through CCI's Artistic Director Hillier, who has worked closely with the composer for many years.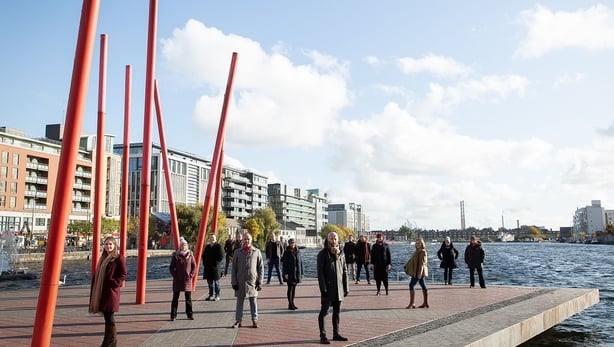 Commissioned in 2007 by the Louth Contemporary Music Society, Pärt's The Deer's Cry has a deep resonance in Ireland setting a text perhaps more commonly known as St Patrick's Breastplate.
Performed many times by Chamber Choir Ireland in the last 12 years, it seemed fitting that in a time when singing together is not possible, being with friends and family is restricted, our live arts world is silenced, and our world is changed, the stillness and comfort of Pärt's setting seemed the right choice for CCI to sing together, while apart.
The performance was recorded in 4 countries, 17 homes and edited in 2 countries in May 2020 with the 16 singers of Chamber Choir Ireland conducted by Artistic Director, Paul Hillier.
Find out more about Chamber Choir Ireland here.