Over the last few months, Cliona Maher has reimagined the 2020 (& 20th) edition of Clonmel Junction Arts Festival, with 50+ specially created digital events and a visual arts explosion in Clonmel itself - below, she introduces this year's festival programme...
This is a resilient community, the arts community. Although it was quickly apparent that we wouldn't be doing the festival we had planned, we wanted to find a way of holding the place of the work. The response was warm, generous, supportive. Artists gave me thoughts which I took on board. I made suggestions to which artists and arts workers responded. The Festival Production Manager, Colin Everitt, took my ideas and shaped them into tangible possibilities - with higher production values.
We are now producing a full digital festival with over 50 events happening from 4 to 12 July. It has felt like a Sisyphean task at times, but I am really looking forward to the line-up of events.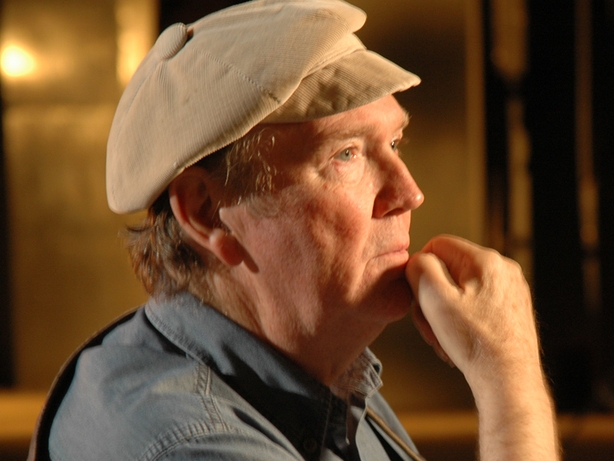 Back when we blithely chose the theme of 2020:Vision for the 20th edition of the festival, I had the idea of framing the festival by talking about the nature of creative vision and I am delighted that our Visionaries Symposium will go ahead, with Seán Rocks hosting composer Roger Doyle, visual artist Ailbhe Ní Bhriain and Cardboard Citizens director Adrian Jackson in the opening event of the 2020 festival.
We welcome Paris to our doorstep as Anne Cleary and Denis Connolly of The School of Looking examine the Vision Revolution, bringing Science and Art together in an inspiring and intriguing way in a series of 7 lectures, bringing you through the festival week.
On the second weekend, we have another fascinating conversation in our Eyes on the Town event. The discussion will be about the future of towns - a fundamental question for this country. Orla Hegarty will facilitate, and we've a really interesting group of architects including Loughlin Kealy, Orla Murphy, Annuntiata Maria Oteri of Politecnico di Milano and WIT's Sharon O'Brien and Miriam Fitzpatrick.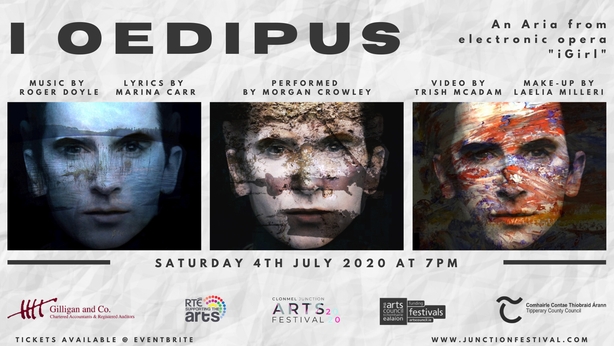 Music of all genres will be celebrated in this year's festival with a mixture of live sets and music videos created for the Festival Channel. I Oedipus is an aria from an electronic opera by Roger Doyle with lyrics by Marina Carr made by Trish McAdam and sung by Morgan Crowley. Between The Beats is a poem by Carrick poet and Aosdana member Michael Coady, set to music by Marian Ingoldsby for performance by percussionist Alex Petcu and soprano Kelley Lonergan.
One of the highlights of Clonmel Junction Arts Festival was Liam Clancy's 2006 concert with Odetta and, on his 10th anniversary, Liam's son and collaborator Dónal Clancy will perform a special solo concert, The Parting Glass.
Clonmel Originals celebrates the local live music scene in a town with standout talent. From the atmospheric Clonmel Laptop Ensemble to singer/songwriter Ruairi de Leastair, finishing with a rollicking celebration as one of Ireland's top blues acts, Crow Black Chicken, close out the 2020 festival in a great introduction to the town's music scene.
Clonmel Laptop Ensemble will perform as part of our Clonmel Originals events on July 11 at 22:00. Free Tickets for this unique event on our Digital Channel can be reserved at: https://t.co/aPBFtDJtgn #CJAF2020 #RTESupportingthearts @rte pic.twitter.com/OX8gIVebBQ

— Clonmel Junction Arts Festival (@clonmeljunction) June 17, 2020
In putting this together for you, we've enjoyed the conversations, the Zoom meetings, the camaraderie – like the festival itself, it isn't the same as being in a room together. But in the absence of being able to do what we normally do, we have found a solution that works for the 20th edition of Clonmel Junction Arts Festival.
The Clonmel Junction Arts Festival runs online from 4 - 12 July - find out more here.