Songs and Stories are 3 short works for radio, extracted from hours of conversations which took place over tea and biscuits with Visual Artist John Conway and visitors to Naas Care of the Aged Centre, during his Age & Opportunity Artist Residency there - listen to the second instalment above, while John Conway writes for Culture about the project below.
The lovely people I worked with on this project are all cocooning to some degree. These audio works are intended as a small gesture to reconnect us. I miss you all and I'm thinking of you. I was lucky to have worked with wonderful care staff in Naas. They are absolute stalwarts of care who brighten the lives of so many people. Their trust and support was vital to the success of this project. They had faith in my methods of engagement even though it might have looked like I was just sitting and chatting with people! In fairness, at the early stages of my residency I was asked once or twice when the "real art work (the painting)" would start.The truth is that an artist is always working: Acutely listening and processing.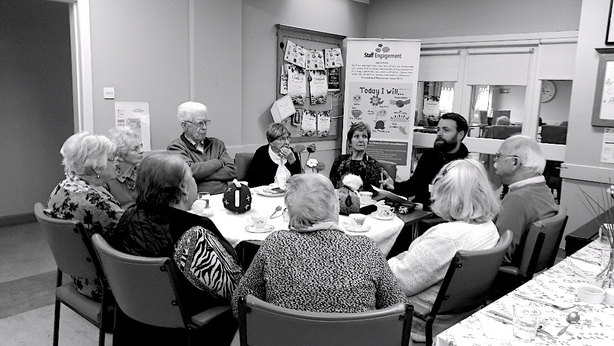 At the beginning of my time in Naas, I told the men and women there that my interest was in hearing their stories and life experiences, and then figuring out what we might produce together in response. A participant asked: But what good is it to anyone? This type of question is a key motivator in my work with communities: How do we make something of value? How do we make your experiences valid to the project, and how do we make the project valid to you? How do we balance this and also produce an impactful piece of art? We agreed that we might find an answer to this question together. This uncertainty and curiosity is key to how my work develops with communities.
Share this track with an older person in your life, whether it's a neighbour, a family member or a friend. Make a cup of tea and spend time just listening.
Often the most meaningful way of engaging with groups is through conversation and by simply listening. My go-to methodology for starting a project is tea and biscuits: By using tea as a catalyst for conversation our aim is to bypass the ingrained expectation participants' have when working with an artist: That one must produce a painting or craft, then be judged as objectively either good or bad at art. This can be counter-productive to type of reflection and insight that is important in my work. It takes time and trust to subvert these traditional, but reductive, expectations of artists and art. The men and women in Naas embraced the simplicity of the tea and chats process and trusted it would lead somewhere.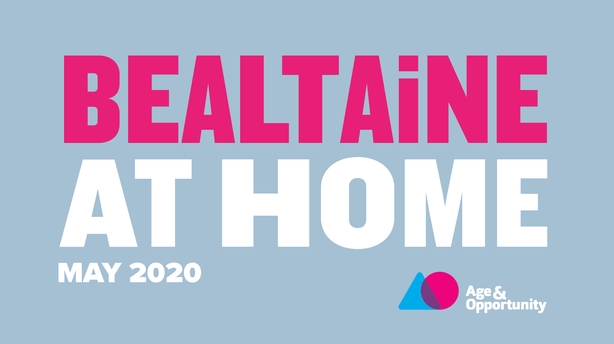 My work involves learning about communities, supporting them to reconsider their own experiences, then working towards building an art project around the insight we gain together. I don't begin projects with a fixed idea of what to do and a prescribed way of doing it. Working in this way, with no idea of the final product, this "work" can lead to diverse outcomes which are specifically tailored for each context. Previous projects have resulted in publications, films, audio documentaries, sculptures, and printed work. For the Naas Care of the Aged centre, our aim is to produce a site-specific theatre work in response to, and based on, our conversations. This is currently being developed and is funded by a recently awarded Kildare County Council Creative Ireland arts grant.
In the next and last instalment of Songs and Stories for Bealtaine At Home, I will be writing about the final phase of this project. I will also discuss the value of placing artists in non-traditional settings, and how challenges of working with, and representing, vulnerable people can be embraced and positively impact art outcomes.
Share this track with an older person in your life, whether it's a neighbour, a family member or a friend. Make a cup of tea and spend time just listening.
Find out more about Age & Opportunity here.