Irish National Opera's Artistic Director Fergus Sheil writes about the creation of the company's new online series, the Friday Opera Sessions - five online episodes, featuring popular operatic arias and interviews, performed by 25 Irish singers, to be streamed each Friday at 5pm from 29 May to 26 June, on the INO YouTube channel and Facebook page.
Is Denial useful? In January we heard news of a new virus in China. The media seemed to harp on about it so much. Every time it came on the news I wished it would go away. It will be like the Millennium Bug I told myself. Lots of hype. It will amount to nothing. The first time I took it seriously was in late February when La Scala opera house in Milan closed "for a week". That turned into a long week...
Listen: Fergus Sheil talks about the Friday Opera Sessions to RTÉ Arena
We need your consent to load this rte-player contentWe use rte-player to manage extra content that can set cookies on your device and collect data about your activity. Please review their details and accept them to load the content.Manage Preferences
Day by day, week by week we have all had to adjust our expectations, change our plans and reimagine the future. While those of us in the arts were not in physical danger at the front line like others, there has still been great pain at careers decimated and plans abandoned.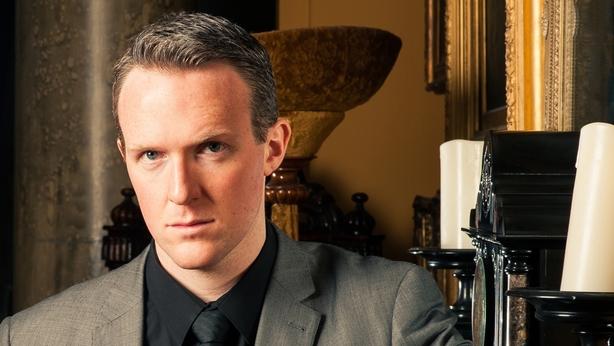 Amongst artists there has been a huge toll of stress and anxiety. Many people have felt powerless and pointless. People that have given a lifetime to specialising in highly-skilled areas find that there is no call for them. Not only that, but their very specialisation has led them to be unsuited for so many other roles.
At Irish National Opera we are acutely aware of these challenges. Many people have commiserated with me about the difficulty of cancelling major productions like Bizet's Carmen and Mozart's The Abduction from the Seraglio which we had planned for March and May respectively. Genuinely, however hard that decision was, we had no option. The real difficulty was for the team that were sent home from rehearsal rooms and for others who had to be told that work they had planned for years was abandoned.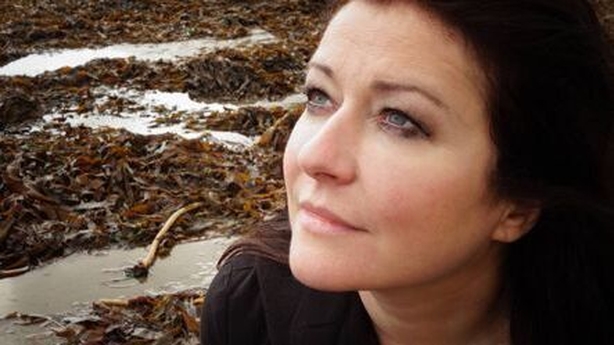 Once the dust settled, we then needed to ask ourselves, what next? Do we wait this out or do we try to adapt and do other things? The problem with other things was that the restrictions are so great, that all of the normal rules were out the window. The exciting thing about opera is collaboration. It's the way music, text, singing, chorography, scenic and costume design and drama all ferment in a cauldron and create something that is more than the sum of the parts. The richness of the artform comes from bountiful ingredients and how they enrich each other. With social distancing everything was now impossible.
We know, however, that audiences still want opera and singers still want to perform. So we looked at performing over the internet, and Friday Opera Sessions were born, but it was immediately clear that this could not be done in real time. So we started more experimentation. How do you record an aria with a singer at home and a pianist elsewhere? Turns out it's a lot more complicated than you would imagine. This is because in opera, time is malleable. Arias are not linear. They live and breathe.
We recorded each aria in seven easy steps...
1. Singer records a guide track and sends to conductor.
2. Conductor listens to this and then makes video of an imaginary performance of the aria.
3. Conductor sends video to pianist who plays the aria following conductor.
4. Video editor merges visuals of conductor with audio of pianist and sends to singer.
5. Singer records the aria listening to piano on headphones and watching conductor on video.
6. Video editor merges video of singer with video of pianist together with audio files.
7. Video of conductor is sent to the bin. Let's pretend it didn't exist.
It's a complicated process, but it arrives at a surprisingly satisfying result.
This is not how we make music normally. But for all the flaws it does several important things. It keeps opera visible, it keeps singers focussed and it offers something new to audiences. Hopefully it is also seen as a fun way of lifting spirits in a challenging time.
We need your consent to load this YouTube contentWe use YouTube to manage extra content that can set cookies on your device and collect data about your activity. Please review their details and accept them to load the content.Manage Preferences
This week's Friday Opera Sessions will include performances from Naomi Louisa O'Connell, Carolyn Dobbin, Aoife Miskelly, Gavan Ring, Rory Dunne and pianist Aoife O'Sullivan.
The series will run until Friday 26 June, and the line-up of singers includes Seán Boylan, Claudia Boyle, Celine Byrne, Sharon Carty, Anna Devin, Amy Ní Fhearraigh, Andrew Gavin, Bríd Ní Ghruagáin, Julian Hubbard, Luis Magallanes, Kelli-Ann Masterson, John Molloy, Aaron O'Hare, Sinéad O'Kelly, Dean Power and Padraic Rowan.
Full details of each week's Friday Opera Sessions will be issued in advance on INO's social media channels on Facebook, Instagram and Twitter.