Songs and Stories are 3 short works for radio, extracted from hours of conversations which took place over tea and biscuits with Visual Artist John Conway during his Age & Opportunity Artist Residency in Naas Care of the Aged Centre - listen to the first installment above, while John Conway writes for Culture about the project below.
In 2019 I was selected for one of Age & Opportunity's artist in residence programs which took place in senior care settings around the country. I was chosen for Naas Care of the Aged Centre where I worked with an amazing group of older people.
As a visual artist, I am interested in working with communities. In the past this has seen me work with groups of breast cancer survivors, young people, cohorts of forensic mental health patients, paediatric health care staff and social groups. Each community presents its own complexities and challenges to respond to as an artist. The rewarding thing is to collaboratively explore these elements and to see them anew through a visual art lens.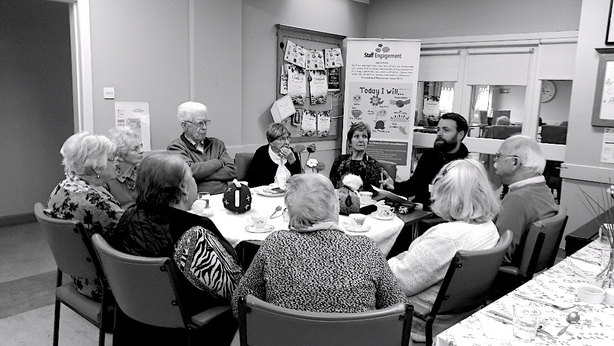 My work in Naas took place through group conversations over tea and biscuits. The comfort and magic that comes from chatting over a humble cup of tea can become something special in the hands of an artist: It allows seemingly mundane things to come to the fore and be rightly elevated. These normal and usually overlooked features are often what define and distinguish communities.
Speaking as little as possible, I listened while the men and women shared stories of their lives with me: Meeting their husbands and wives. Giving birth. Losing their partners and children. Injustices at school. Milking cows. Making jam. The impact of illness. Confession and religion. Lusting after soldiers in the local barracks and serving as peacekeepers in Cyprus and The Congo. They told jokes, sang songs, and spoke about the importance of the care centre in their lives. There was tears and laughter. The depth of these conversations took an enormous amount of trust which was built over time. I got to know the men and women and I think about them very often.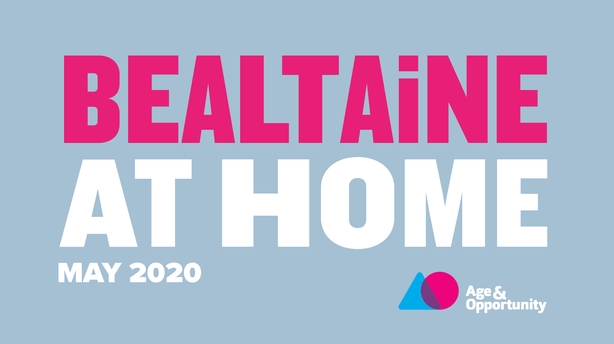 Kildare County Council Arts Service, who with Age & Opportunity, also supported me during the residency, are supporting me to develop a script for a site-specific theatre work based on the stories collected. This will be set in the centre and developed in collaboration with the older people who visit there. However, with the centre currently closed due to Covid 19 restrictions, many of the people who go there – who spoke about sometimes going days without seeing another soul – may be totally isolated. This series of audio tracks, Songs and Stories, are extracts from our conversations. They are intended as a temporary way of reconnecting with the men and women I worked with. Releasing these snippets of our conversations together, feels like a timely and accessible way to reconnect, to offer a thread between us and between one another.
Over the next few weeks I'll be sharing additional Songs and Stories as part of Bealtaine At Home. I'll also be discussing what artists do when they work in non-traditional settings in ways that subvert participant's formal expectations, as well as the challenges and rewards this brings. In addition to this I will discuss the variety of roles an artist assumes when they work in this way and as well as the value of placing artists in these non-traditional settings.
Share this track with an older person in your life, whether it's a neighbour, a family member or a friend. Make a cup of tea and spend time just listening.
Find out more about Age & Opportunity here.