Via Sunday Miscellany, on RTÉ Radio 1 - a tribute to the late Tiede Herrema, kidnapped by the IRA in 1975, and his beloved Elisabeth, who died within days of each other, both in their 90s, in April 2020.
Hear Tiede and Elisabeth by Frank Shouldice above.
Recalling the kidnap over coffee, the former hostage is a little bemused that anyone should be interested in the story 25 years later. Fuss is not his thing. I ask Elisabeth how concerned she was about him at the time. 'No I wasn't worried,' she replies. 'I mean, it was a terrible situation, but I knew Tiede would be able to handle it. The kidnappers had no idea who they had taken on.'
Her calmness surprises me. She is not given to exaggeration and proved herself unflappable under extreme pressure. When I ask how they met they say it was 1946, shortly after the war. Elisabeth was with her pals at the ice rink in Utrecht. Through the crowd she saw a solitary figure skating assured and free. Who is that, she asked aloud, declaring, 'That's the man I'm going to spend my life with.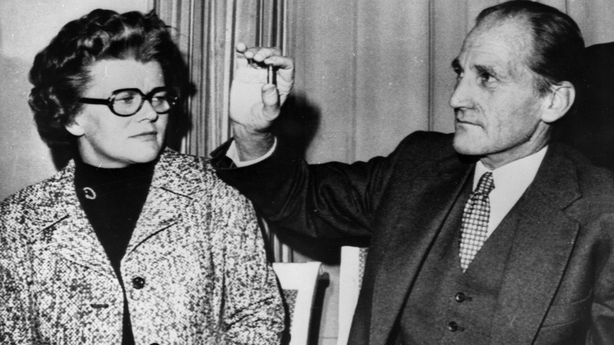 Tiede nods with a smile at the memory of this young woman's confident, direct approach across the ice. It prompts another thought. In captivity, he cried just once -- when he thought of their youngest son, a boy named Harm. From that moment on he banished all thoughts of home, of family, of Elisabeth, to keep at bay anything that might weaken his resolve...
Sunday Miscellany, Sunday mornings at 9.10 am on RTÉ Radio 1 - listen back here.