Over the coming weeks, we'll be bringing you a series of 'digital postcards' from a variety of creatives who have, like the rest of us, been staying put and filling their days and nights as purposefully as they might, in the most curious of times.
Today, comedian and author Karl MacDermott checks in...
I have one or two questions for Dr Cillian De Gascun, who I sometimes think comes across, in his countless media interviews, as a sort of perfectly cast Boy Wonder Bond Villain. 
Dr Cillian, I'm going for a walk in my locale to get my recommended daily exercise. I am strolling on a normal size footpath.
Behind me, I hear a panting jogger approaching. Knowing how self-absorbed joggers can be, I accept the jogger won't veer right or left to avoid me.
Walking towards me, up ahead, a young couple deeply in love, look dreamily into each other's eyes.
Knowing how self-absorbed young lovers can be, I accept they won't veer left or right to avoid me.
So what do I do, Dr Cillian? Do I veer right, step onto the road, into some oncoming traffic and risk being fatally wounded from some non-Covid-19 complications?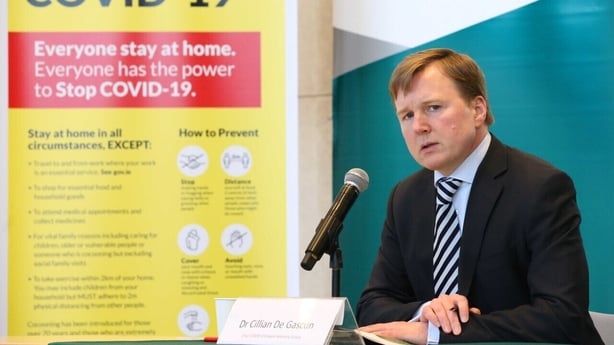 Do I veer left and swiftly open the gate to Number 67 and confront that tense looking bull mastiff in the front garden?
Or do I simply stand my ground, jettison the two-metre social distancing rule and risk picking up Covid-19 symptoms from the wheezing, sweaty, Fitbit-wearing fanatic or young asymptomatic lovebirds? 
This Covid thing is way more complicated than people think.
And what do I do about butter, Dr Cillian?
This morning I realised I had no butter in the butter dish.
I decided I would go to my local shop and buy some butter for I adore the taste of melting butter on my morning toast.
But what steps do I take, once I get home, with my newly purchased butter?
Firstly, I'll thoroughly wash my hands, obviously. I find singing Cole Porter's old standard 'I've Got You Under My Skin' a particularly apt musical accompaniment while scrubbing vigorously underneath my nails with that old potato brush which, I must clarify, I leave soaking every night in the bath in a mixture of Dettol, sodium bicarbonate and TCP - (My own personal concoction. Feel free to use and share online. Not WHO approved, mind you). 
So, I've now washed my hands. But what next, Dr Cillian?
The public health officials state the Covid-19 virus can live on wrapping and packet surfaces for up to 72 hours so am I supposed to put the butter in the fridge and not use it for 72 hours?
But that means the whole purpose of my planned trip to the shop will be nullified because I would love that melting butter on my toast. Right now!
I could try and gently coax the butter out of the potentially contaminated wrapper into a scrupulously cleaned butter dish but what happens if I accidentally first touch the wrapping and then the butter with my slippery thumbs and fingers?
Guess what, Dr Cillian, I'm going to learn to live without butter from now on.
Probably eat too much of it anyway and it is bad for the cholesterol. So it's a sort of win-win?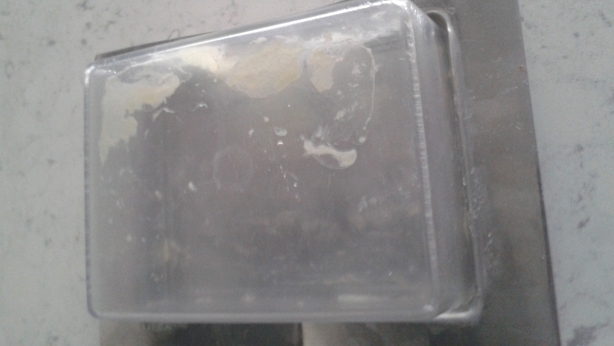 Being prone to prolonged bouts of hypochondria over the decades, this pandemic is the last thing I need.
I felt some shortness of breath this afternoon. And a slight hot flush. And a bout of coughing.
Should I ring the doctor, I wondered? Or vow never again to go up the ladder into my sun-trap attic and attempt to clear away those strips of toxic 1990s fibreglass?
Damn you Covid-19! Expecting me to do DIY handy jobs around the house, that I've never got round to doing over the last 20 years, just because you've caused me to have loads of spare time on my hands.
But let me tell you, Covid-19, you've come up against a stubborn unyielding foe.
You're not going to re-configure my lifelong feckless nature just like that. Think you can change me overnight? Not on your life. I will not submit, Covid-19.
Do you hear me? I will not submit!
There is also a financially troubling aspect to all this.
Some television company wanted to interview me so I panicked and immediately ordered four-hundred books on Amazon.
To fill out my bookshelves. See, to be honest, I never had many books. My bookshelves were just..... shelves.
With some old music cassettes from the 1980s. Some headphones. A couple of laptops. A phone directory.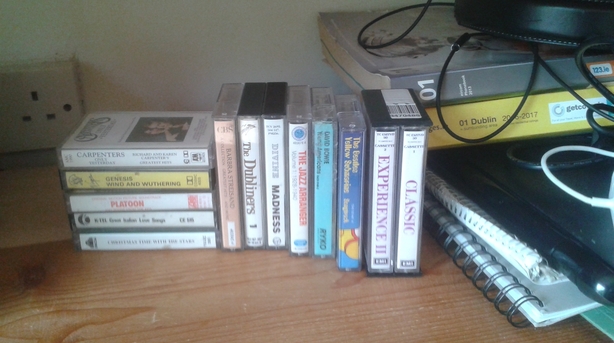 But now, over the last six weeks, everybody has to have an impressively stocked bookshelf. Dostoevsky. Chomsky. Pilger. Attwood. Nabokov. P.G. Wodehouse. John Fante. Sally Rooney. Margaret Laurence. Marcus Aurelius. Flann O'Brien.
And Heaney. Not forgetting a prominently placed Heaney.
The whole Amazon transaction blew a huge hole in my finances. In shipping alone.
Then at the last minute the television company cancelled the interview.
So if anybody out there, wants some brand new books, for very reasonable and competitive prices - I'm particularly keen to offload Infinite Jest which takes up a lot of room and makes absolutely no sense - you can contact me via my website.
At the end of the day, though, you have to think of the positives.
That's what all those life coaches, psychotherapists and bliss mentors say on Zoom. Convert this Covid-19 negative scenario and turn it into a positive.
So, over the last day, I've wracked my brain and have thought of some beneficial consequences from this unprecedented time.
The pandemic means not having to come up with an excuse to avoid going out and meeting some friends for a pint.
Not being a Sports fan, I won't have to hide under the bed for the months of June and July, as there'll be no Euro 2020 or Olympics this year.
But what keeps me smiling at night, in a happy hub of anticipation, is the possibility, that at some future date, the otter will, finally, rule the world.
---
About The Author: Karl MacDermott is an Irish comedy writer. He has written both radio sit-coms and TV comedy drama for RTE and the BBC and has written two comic novels. He is currently writer-in-residence at his home in Dublin.