The desire to communicate and, above all, to write letters is an unexpected bonus of lockdown.
Letters from Lockdown is a series of short films, each featuring a letter from one person to another, a reflection on an aspect of the situation we all find ourselves in, whether it is separation from loved ones, concerns about mental health, the breakdown of the rituals we hold so dear...
Meet William Jenkins above...
William, Bill, or Billy, depending on how well you know him is 87 years old and living in Ballyfermot.
A man with a love of movies, motorbikes and fashion ( he still dons his Bertoni suit and charvet tie for special occasions) William has had a long and happy life, mostly with his beloved Agnes, known affectionately as Aggie, by his side. As William describes it, meeting Aggie at the cycling club was the best day of his life! She was way out of his league, or so he thought. A courtship of seven happy years before marrying nearly 61 years ago, Billy and Aggie travelled, hiked, raised a daughter and lived life to the full.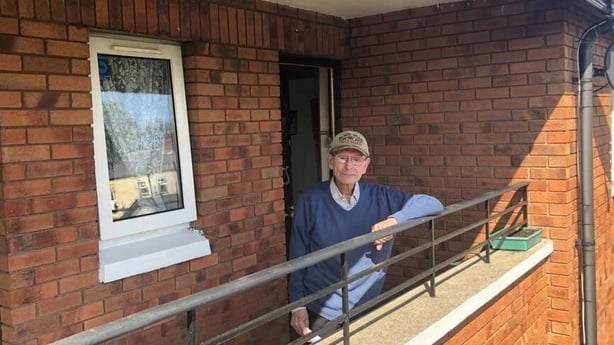 A devastating blow came in 2016 after Aggie was diagnosed with dementia. Initially, Billy was too blind to see the changes in the love of his life, but a move to a nursing home became necessary.
Since then, Billy has been visiting Aggie every second day, holding her hand and being by her side. However, with the Covid restrictions in place, Billy is now cocooning and is essentially confined to his home. With nursing home visits currently off limits, it is nearly 3 months since Billy has held Aggie's hand.
He wrote Aggie a letter to tell her how he was feeling...