On the first anniversary of Leonard Cohen's death, this piece was made by John MacKenna for Sunday Miscellany, and first broadcast 5 November 2017 on RTÉ Radio 1 - listen above.
John MacKenna paid tribute to his friend in this piece for Sunday Miscellany in 2017, a year after his death.
Having seen him in the Stadium in the early 70s, he finally met him a decade later when he produced the Favourite Five spot above. When Leonard Cohen couldn't find sweets he had promised John's young daughter Lydia, he gave her his guitar-shaped brooch – the first gesture in a 30-year friendship.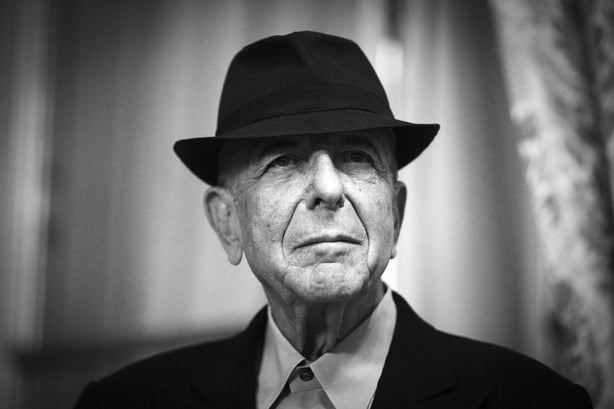 There were deeply dark times in his life, John says: 'But always the work went on, and always, always, in the songs, in the poems and in the letters there was a glint in the eye, and that sense of humour that those who dismissed his work as depressing seemed inexplicably to miss.'
And a moving salute to end: 'You left as you had lived, with style, and grace and humility. Sleep well, old friend, sleep well.'
Watch The Songs of Leonard Cohen with the RTÉ Concert Orchestra, RTÉ One, April 25th at 10.30 pm