To coincide with the RTÉ One broadcast of a concert of the songs of Leonard Cohen performed by the RTÉ Concert Orchestra alongside a host of guest artists, writers also contribute to the celebration.
Here, from a series of short articles especially written for RTÉ Arts and Culture is writer Mia Gallagher.
I'm not a trail-blazer, musically speaking. I don't discover bands or unearth obscure musicians. I'm passive, someone who gets turned on to music by other people. So, when I think about music I love, it's always linked to someone else, the person who blazed the trail.
My mum loved Leonard Cohen. In the 70s, she'd play his Songs of Leonard Cohen album in our upstairs sitting-room, and we'd all sing along, dancing barefoot on the wooden floor.
Suzanne, Marianne, Master Song. It was mum who explained to me that Leonard was a poet and his images were metaphors, standing in for other things.
That thin green candle, she said, that's jealousy. She didn't explain that Suzanne was sort of Christ, and sort of not, a spark of flawed godliness in every human soul; I had to figure that one out myself.
Confused because I'd always liked Jesus; he seemed kind and brave, but there was Leonard saying he was broken, and what did that mean?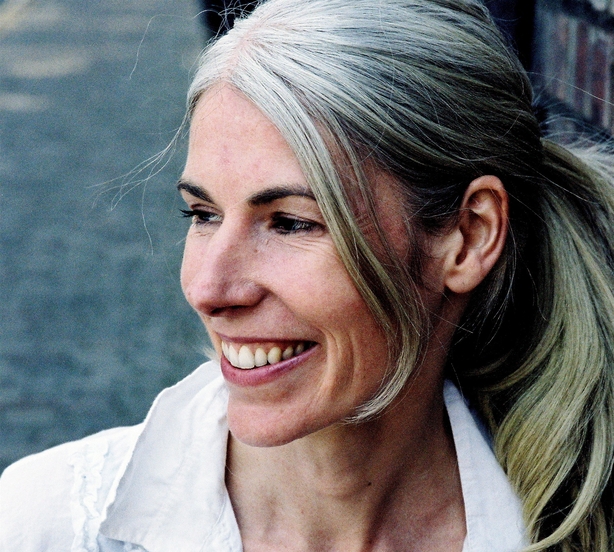 Like Cohen, my parents were Hellenophiles. They'd honeymooned in Greece and my mum had gone there alone in the mid-60s, a wild enough thing to do. They had friends who later moved to Greece. Nora, an English speech therapist, and dashing Jack Rogers, a painter and gifted multi-instrumentalist.
Jack was really handsome – he didn't look at all like saturnine Leonard – but somehow, he and Cohen coalesced in my imagination, becoming a composite symbol of Adventurer Bard, the idealist who valued a life dedicated to art and exploration above stability.
Cohen … a composite symbol of Adventurer Bard, the idealist who valued a life dedicated to art and exploration above stability
In my teens, I got a wake-up call when I realised not everyone thought Leonard Cohen was great. My friend Emer talked about her older brother playing interminable Cohen songs on his guitar, turning her off for life.
Always insecure about my music tastes, I started feeling embarrassed about liking Leonard.
By then I'd discovered Bowie and 80s electronica and realised I could have more fun dancing to Blue Monday than So Long Marianne.
Some years later, I met my husband Seán.
Seán is a painter and musician with informed, eclectic taste. One of his party pieces is 'doing' artists singing the wrong song – Christy Moore doing Like a Virgin, or Salt-N-Pepa's Push It, given a filthy new twist through Leonard Cohen's gravelly vocals.
In late 1995, Seán brought home some Cohen tapes. They weren't the acoustic songs I'd grown up with, but later electronic works, most of which I only half-knew. I got turned on again, slowly, appreciating the wry, lived-in humour of mature Leonard.
That December, my grandmother died. As I made dinner for my grieving dad, Seán put on a tape and I heard, really heard, the kaddish, the masterpiece of lamentation that is Who by Fire.
My early links with Cohen are all gone now. Jack Rogers and Nora died in the noughties and my mum followed in 2018, just over a year after Cohen himself. It's a cliché to say music never dies; I can't imagine Leonard putting that line into a song.
But like all clichés, it's sort of true. Cohen's late work, like Bowie's, is as profound as you can get; it will spark unsettling questions in the imagination, and tap feet, and bring eyes to the point of tears, as long as there are ears to listen to it.
With luck, it might blow another small child's mind, instilling the indelible idea that two people who've never met, an artist and the person listening, can somehow come together to create new meaning, meaning as real and urgent and eternal as Suzanne's river or the lonely wooden tower a broken Jesus died on.
The Songs of Leonard Cohen with the RTÉ Concert Orchestra, RTÉ One, April 25th at 10.30 pm
Mia Gallagher's most recent book is the short story collection Shift - more info here.
Compiled by Clíodhna Ní Anluain