To coincide with the RTÉ TV broadcast of highlights of the iconic album A Woman's Heart performed by the RTÉ Concert Orchestra alongside a host of associated artists, writers also contribute to the celebration. Here from a series of short articles specially written for RTÉ Arts and Culture is Una Mannion
In the summer of 1992, I moved to Ireland and got a job waitressing in a pizza restaurant. The owner had converted a terraced house on Sligo's Mall into an intimate bistro with a fireplace and soft frescos painted on the walls. It was busy and we didn't take bookings; customers waited in the Leitrim Bar across the street until one of us ran over when a table was freed, carrying their drinks back on a tray. Sometimes they'd waited a long time.
Looking back, the clamour at the front door probably augured the coming boom. But we didn't know it then. We worked hard eight-hour shifts, roasting garlic, chopping, prepping, taking orders, opening bottles of French and Italian wines, tossing salads thick with herbs and blossoms (all local organic produce), and serving pizzas topped with Clonakilty black pudding and leeks or fennel sausage and hand whisking cream for desserts and running across the road. We probably had the only espresso machine in Sligo. A giant parmesan wheel came from Italy every few weeks.
The playlist included Nina Simone, Stan Getz, Tammy Wynette, Billie Holiday and, the first time I'd ever heard it, A Woman's Heart. At the end of the shift, the last customers gone, we turned up the music and sang along, all of us together, as we wiped down tables, mopped floors, washed the dough machine and dishes, polished glasses. We rushed, trying to make the last call in Shoot the Crows or Connolly's, the gang of us hurtling ourselves into the back of a green post van, one person riding shotgun, zooming down the Mall to the pub.
'The playlist included Nina Simone, Stan Getz, Tammy Wynette, Billy Holiday and, the first time I'd ever heard it, A Woman's Heart. At the end of the shift, the last customers gone, we turned up the music and sang along, all of us together…'
Earlier that summer, I'd cleaned out my apartment in Philadelphia and sold up everything in a yard sale on my sister's front lawn. Bed, wardrobe, dishes, lamps, plants, books, clothes. What didn't sell I drove to Salvation Army. Crossing the Strawberry Mansion Bridge, I remember looking back up the Schuylkill river towards the Philadelphia skyline and feeling a wrench deep in my stomach. I was leaving. That summer, Nirvana's Smells Like Teen Spirit played on Philadelphia's WMMR. So did Public Enemy and the Red Hot Chili Peppers. The America I left was reeling in the aftermath of the LA riots and crack cocaine was devastating cities like mine. It was the year Wayne's World was released and grown people took on the moronic sensibility, saying NOT!, making references to their mirth-mobiles. Detached dumb negation was cool. Loutish immaturity was ironic. I felt lost.
The women I waitressed with came from villages and towns in Roscommon, Mayo, Sligo; the owner and chef was from Kerry. One waitress was from Barcelona, another from Dublin. The wit was quick and catastrophic; it was hard for me to keep up. 'He's enough neck for two heads' or 'It's not off a stone she licked it.' We worked hard. We stayed out half the night. They were the very best people I knew and the best days I can remember. They came-of-age in the late 1980s during unemployment and emigration, untouched by the expectations or excesses of the boom yet to come. They were a cross-section of women like you would find anywhere. There'd been violence, loss, abuse, bereavement and there was unflinching honesty and courage. We sang along to Tammy Wynette's DIVORCE, the irony not lost that it wasn't yet even an option in Ireland.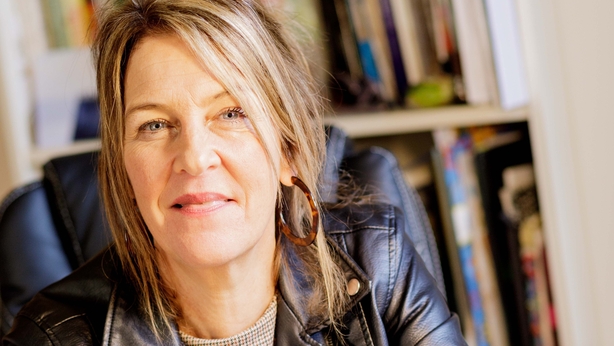 1992 was the year of the X case. A fourteen-year-old girl who'd been raped and impregnated by a neighbour, her friend's father, went with her family to England to terminate the pregnancy and was ordered to return to Ireland. We couldn't stop talking about it. The referenda followed in November. Yes, we could have information, yes, we could travel, but not even if our very lives were in grave danger could our pregnancy be terminated. Across the world from us, Savita Halappanavar was eleven years old.
I think about what we were that summer and autumn, listening and singing to those words together, about what only our hearts can know, and about what we were not yet, not just as ourselves or as a microcosm of women in the northwest of Ireland, but as a country.
Una Mannion's debut novel A Crooked Tree will be published by Faber in 2021 and Harper Collins in the US. A Woman's Heart with the RTÉ Concert Orchestra is on RTÉ One, 10.35pm, Saturday 18 April.
Compiled by Clíodhna Ní Anluain