To coincide with the RTÉ TV broadcast of highlights of the iconic A Woman's Heart album performed by the RTÉ Concert Orchestra alongside a host of associated artists, writers also contribute to the celebration.
Here, from a series of short articles especially written for RTÉ Arts and Culture is Éilis Ní Dhuibhne.
The producer of the album, A Woman's Heart was Mary Black's husband, of Dara Records. He says that he can't remember when the idea to make the album all-female came up, or whose idea it was, but that it is what made all the difference to its success.
Watch: Eleanor McEvoy & Mary Black perform Only A Woman's Heart on The Late Late Show
We need your consent to load this YouTube contentWe use YouTube to manage extra content that can set cookies on your device and collect data about your activity. Please review their details and accept them to load the content.Manage Preferences
How right he is. The early 1990s was a turning point in the history of women in Ireland, especially women in the arts. What are the key words in the title of the McEvoy song? 'Only', 'Woman' and 'Heart'. Let's take 'Only' first. It is a humble but flexible little word, which can work as an adjective, an adverb or a conjunction. (I'll spare you the examples, you can check them out yourself.) In the Eleanor McEvoy song, 'only' is an adverb, governing 'could be' (I think!). 'Only a woman's heart could be so low'. What she is saying is that a woman's heart has a unique ability to feel deeply sad. (It's not an assertion I would agree with entirely, in fairness to others) 'Only' can mean uniquely, but it can also mean 'mere', as in 'ah sure she's only a child.' The title of the McEvoy song may be ambiguous, playing on this meaning, ironically. 'Only a woman?' Yeah, right, think again, mister!
'Heart' is always a good word, a word that pulls on the heartstrings, and does no harm in the title of a story, on a birthday card or in a retirement speech. But it is as common as ditch-water in songs. So, I'm pretty sure the golden word in the McEvoy album is 'Woman': a word which encompasses the form and nature of the work – as its male producer acknowledges. The emphasis on femaleness was the crucial factor in its appeal. It's an album by women and about women, for women (and others?) A Woman's Heart, performed by six mere women - who are brilliant singers and musicians - became the best-selling Irish album of all time.
'Wow! Women! They were interesting. They were a novelty! As if a new world had been discovered. Women. Flavour of the month. Flavour of the decade…'
In the early 1990s Irish women stopped being 'mere' or 'only' and stepped into the spotlight. Some had blind spots, and clung to the old way, seeing the world of arts and politics and academia, as a big football pitch, where only men mattered. But by 1990 most people were rubbing the sleep out of their eyes and spotting the mere women. Look! It's a Woman Writer, is the title of an anthology of essays by women writers that I'm editing at the moment. The writers in this book were born in the 1950s. Most of their first books were published in the late 1980s, early 1990s. Women's presses, such as Arlen House and Attic Press, were active. More Irish women were writing books than ever before. And in 1990, some of the most successful literary works by Irish men were about women. Men saw women in a new way. Look! Their mothers and sisters and aunts, those mere women who had previously lurked in the margins of their books, in the corners of their fictional Irish country kitchens, sailed centre stage.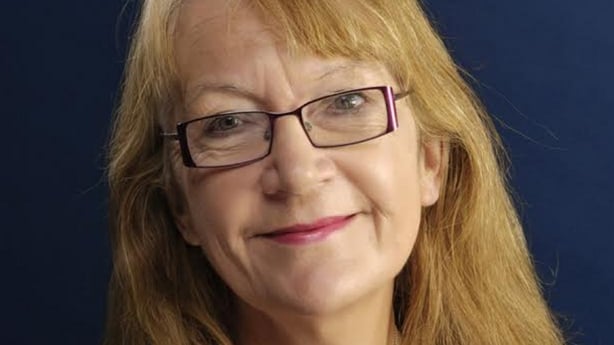 Wow! Women! They were interesting. They were a novelty! As if a new world had been discovered. Women. Flavour of the month. Flavour of the decade. Marking the watershed, more than anything else, was the election in 1990, of Mary Robinson, as President of Ireland.
The album, A Woman's Heart, works because the songs are powerful, because they express women's desires and passions and griefs beautifully. Its success is due to that. But it is also due to its historical context. It burst onto the world on the crest of a wave, the wave of feminism, of gender equality. There is a tide in the affairs of men, as a male writer commented. And women. Timing is not everything. But it matters.
Éilís Ní Dhuibhne's latest book is a memoir, Twelve Thousand Days (Blackstaff, 2018). Her forthcoming collection of short stories is Little Red (Blackstaff, 2020). She has edited an anthology of essays by women writers, Look! It's a Woman Writer will also be published in 2020.
A Woman's Heart with the RTÉ Concert Orchestra is on RTÉ One, 10.35pm, Saturday 18 April.
Compiled by Clíodhna Ní Anluain