To coincide with the RTÉ One broadcast of the iconic A Woman's Heart album performed by the RTÉ Concert Orchestra alongside a host of associated artists, writers also contribute to the celebration.
Here, from a series of short articles especially written for RTÉ Arts and Culture is Dermot Bolger.
---
If ever a country was in need of fresh sounding anthems of solidarity, recognition and reconciliation, it was the Ireland of 1992.
That year saw the 250th anniversary of the first performance of Handel's Messiah in Dublin, celebrated with a performance which rendered this masterpiece as fresh as when heard in Fishamble Street in 1742. But musically the year was more significant here for the release of the compilation album, A Woman's Heart. Only time will tell if the 250th anniversary of its release will be celebrated in Dublin in 2242, but its success and impact certainly felt more immediate than Handel's work which took time to catch on.
Listen to A Woman's Heart, via Spotify:
Twenty-eight years later, the album sounds as fresh as when its songs became a healing musical backdrop to a troubled year that saw record levels of unemployment in the South and atrocities in the North committed against a backdrop of political stalemate.
Because of all the tumult of that year, perhaps it should be Eleanor McEvoy's title track (performed with Mary Black) that most comes to mind when I remember the album, or Dolores Keane's superb rendition of Paul Brady's The Island which tried to humanely cut through that political malaise.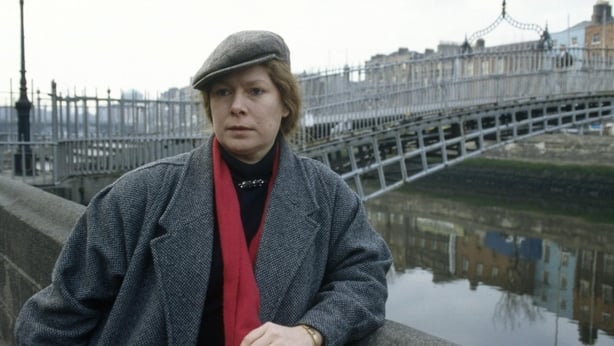 But the song I listen out for is another of Dolores Keane's interpretations: her version of Dougie MacLean's famous song, Caledonia. This is not just because Keane's version is often regarded as the definitive version of this song, but also because the ease with which MacLean originally wrote his song reminds me of the will-o'-the-wisp fickle nature of inspiration when writing.
Anyone can write but only a writer can rewrite. Almost all songs and poems are slowly ground out in draft after draft. While some initial words may come in a rush to be gratefully scribbled down, the real work generally only comes in the redrafting that follows.
Bob Dylan and Leonard Cohen once spent an afternoon in a café in Paris, discussing the lyrics of unrecorded songs. Impressed by a new Dylan song, I and I, Cohen asked how long it took to write. 'Fifteen minutes,' Dylan replied, before asking Cohen the same question about the lyrics of Hallelujah, which Cohen had just shown him. Cohen was too embarrassed to admit that he had been working on it for five years and still hadn't got the lyrics right.
That's the nature of writing. Occasionally pieces come to you fully formed, but generally you spend years feeling that you just haven't got it right yet.
That's what makes Dougie MacLean's love song to his native Scotland so miraculous. While on other occasions he toiled for months with songs, the music and lyrics for Caledonia came to him in ten minutes, sitting on a French beach as a young man when he was travelling and busking with some Irish friends. His homesickness permeates the lyrics.
Indeed when he returned to the youth hostel to sing it to his pals that first night, they were so overcome by his longing for home that not only did he return to Scotland the following morning, but imbued with similar homesickness, his friends set off for Ireland.
That song, written on a beach in 1977, has been on a strange journey ever since. Like Handel's Messiah and Cohen's Hallelujah, its success was not immediate, because instant success is a rare commodity, which makes the acclaim that greeted A Woman's Heart so special.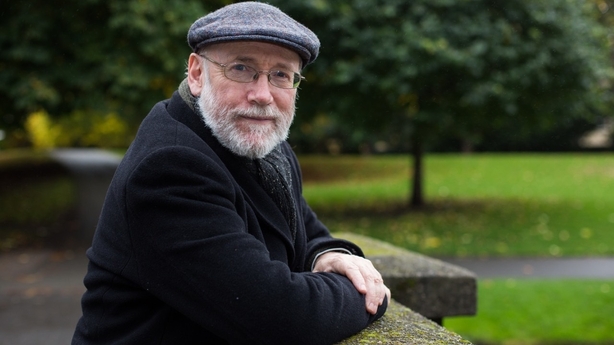 But over the decades the quality of MacLean's Caledonia always shone through and never more so that when Dolores Keane made her sublime recording of it for A Woman's Heart in 1992. Her version is unlikely to be bettered.
When Picasso was asked how he knew when an artwork was finished, he replied 'When the gentleman from the gallery comes to hang it'.
Perhaps the answer the songwriters should give to the same question is, 'When Dolores Keane comes to record it.'
Dermot Bolger is a poet, novelist and playwright whose most recent novel is An Ark of Light. A Woman's Heart with the RTÉ Concert Orchestra is on RTÉ One, 10.35pm, Saturday 18 April.
Compiled by Clíodhna Ní Anluain