James Patterson explores the recent non-fiction boom in Ireland.
The personal essay is, of course, nothing new.
The form dates back to at least 1000 A.D. when Japanese poet and court lady Sei Shōnagon collected her observations in The Pillow Book.
Writers like Saint Augustine, Francis Bacon, and Thomas de Quincey provided antecedents in the west, and in Ireland the figure of the seanchaí (literally 'lore bearer'), was charged for hundreds of years with keeping the history of their community alive through storytelling.
These days, the personal essay is something altogether more defined.
Irish writers in particular have been at the forefront of its renewed popularity, taking their lead from American writers like Ta-Nehisi Coates, Maggie Nelson, and Claudia Rankine, as well as pioneering works by Irish forebears like Anne Enright (particularly Making Babies) and Colm Tóibín (Homage to Barcelona).
If it can be described as a "movement", 2018 is when it all began. That summer, acclaimed indie publisher Tramp Press published Notes to Self, an explosive collection of beautiful - and sometimes beautifully visceral - personal essays by noted author and academic Emilie Pine.
Listen: Emilie Pine talks to John Kelly on Mystery Train
We need your consent to load this rte-player contentWe use rte-player to manage extra content that can set cookies on your device and collect data about your activity. Please review their details and accept them to load the content.Manage Preferences
The book addresses everything from addiction, fertility, feminism and sexual violence, to teenage rebellion, depression and menstruation, and proved so universally applicable to the experiences of young women in particular that the collection was picked up by Hamish Hamilton and distributed in the U.K and U.S.
Pine's work proved that there was an appetite for incisive, personal and entertaining women's writing with an emphasis on tackling prevalent social issues.
In May that same year, Ireland repealed the eighth amendment to its constitution; a controversial provision made in 1983 which, among other things, prevented women from having autonomy over their own bodies. 'Notes to Self' caught the mood of the country perfectly, and reading it now feels like reading a manifesto for personal liberation.
Liberation from the Church. Liberation from the State. Liberation from male dominated spaces everywhere.
In early 2019, Pine's authoritative, personal enquiry into contemporary Irish womanhood was followed closely by Sinéad Gleeson, whose debut Constellations exploded onto the literary scene from Picador.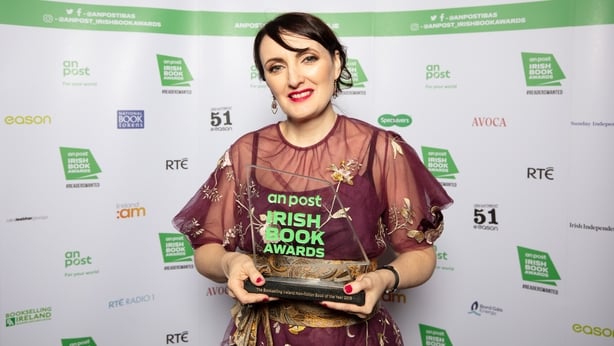 Having worked as a broadcaster and journalist for many years presenting RTÉ Radio One's The Book Show (now hosted by Rick O'Shea), Gleeson was also the editor of two important collections of Irish women's writing, The Long Gaze Back and The Glass Shore.
Needless to say, when Constellations was published people had already been feverishly speculating about it for several years. One of the most engaging essays from the collection, Blue Hills and Chalk Bones, was published by Granta in 2016 to near-universal acclaim, followed the next year by Second Mother, a heartbreaking account of Gleeson's relationship with her departed Aunt Terry.
Other essays in the collection deal variously with relationships, art, colour and - like Pine - motherhood, but it's Gleeson's treatment of illness and the ways in which the medical industry continually undervalues female pain which really sets 'Constellations' apart.
Comparisons have been drawn with Maggie O'Farrell, Roxane Gay and the aforementioned Maggie Nelson, and where Emilie Pine's Notes to Self seemed to anticipate the Repeal the Eigth movement, Constellations offered hope to decriminalise activists who were then still seeking bodily autonomy in the north.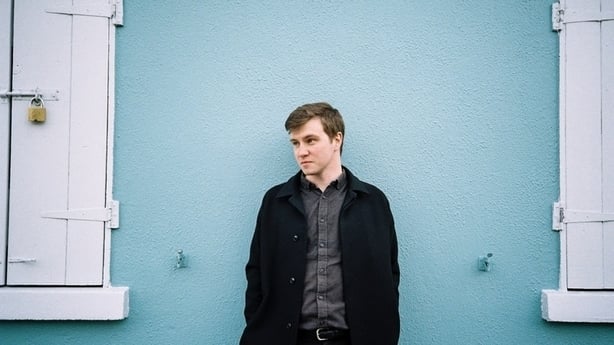 In March 2019, just one month before the publication of Constellations, Tramp Press published another essay collection by young music journalist and conceptual artist Ian Maleney.
In Minor Monuments, the Offaly native explores less political, though no less intimate or intense territory, in essays which seek to understand the author's relationship with the land, rural migration, and above all the enduring legacy of his grandparents.
The book is strongly rooted in Maleney's own childhood on the Shannon bogs, and imbued with an urbane sense of the adult author's shifting interests and eventual gravitation towards the city.
One can almost smell the wet scutch grass as he negotiates the tug of home with the simultaneous realisation that the midlands hold little in the way of long-term job prospects. It's a theme familiar to many in Ireland, especially following the country's descent into economic collapse after 2008, and there is a sense that things have yet to recover with little hope that they are going to get better soon.
Despite these often formally traditional treatments, the personal essay can still be innovative. Writers like Hunter S. Thompson and Tom Wolfe pioneered the idea that non-fiction could be written with the same freneticism as any stream-of-consciousness novel. Claudia Rankine's Citizen: An American Lyric delved into multimedia and poetry as new ways to decolonise the memoir and make it new.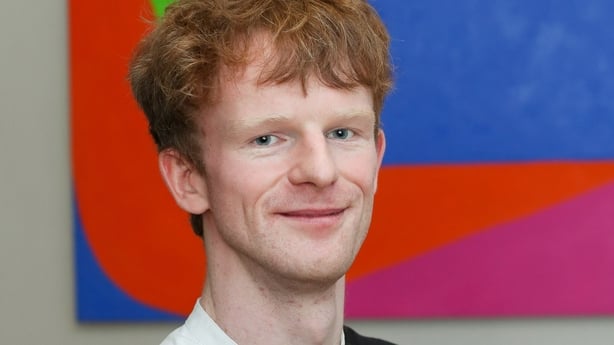 In this way, Kevin Breathnach's 2019 collection Tunnel Vision proves to be an exercise in the possibilities of myopia as an artform.
Each piece plunders Breathnach's obsessions and interrogates the value of art in the face of mounting loneliness: a seven-hour film about a train journey across Norway, a short-term let in a Parisian flat, the life of an obscure Hungarian photographer. Each of these experiences are laid magpie-like at the feet of the reader alongside moving accounts of desire, addiction and ancestry.
Several times we are told that we should not trust the author's accounts, and yet we feel compelled to. We know that he is telling the truth despite himself. We know that each of these incidents is as real to him as the solid book he has created from his stories.
The Irish move towards the personal essay shows no signs of slowing down, and indeed has already continued into 2020. With the publication of Darran Anderson's Inventory in February this year and Kerri ní Dochartaigh's Thin Places in 2021, non-fiction narratives set around the Irish border are likely to dominate the literary landscape.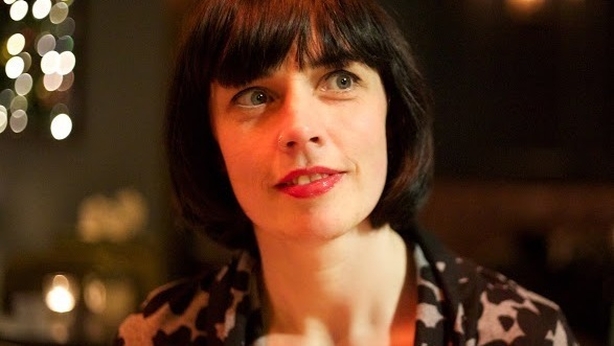 The release of Doireann Ní Ghríofa's A Ghost in the Throat (from, you guessed it, Tramp Press) looks set to be one of the most anticipated book events of the year, and promises to be a fascinating exercise in traversing the boundaries between autofiction and memoir.
Patrick Freyne's OK, Let's Do Your Stupid Idea, set for publication in September, has already drawn lofty comparisons to the sort of comic writing popularised by Nora Ephron and perfected by David Sedaris.
Long may this continue, and long may Irish writers be at the forefront of inventing their truths.