From Sunday Miscellany on RTÉ Radio 1: Maurice Crowe is given a lesson in living in the moment from his rescue donkeys Elvis and Priscilla, and their family - listen above.
"The first time I witnessed mindfulness meditation was in a cow shed in west Clare. I'd heard of the practice of being in the moment, and I'd even read some of the teachings of Jon Kabat Zinn and Thich Nat Han, but still, I struggled with the concept.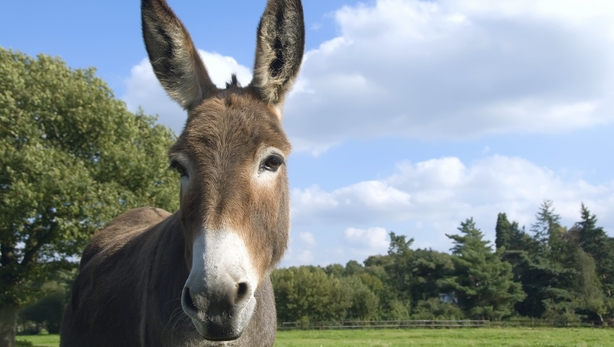 Then, one very wet evening by the estuary, where the Atlantic Ocean and the Shannon and Fergus rivers being to socialise, the idea of being in the moment was explained.  Outside the cowshed I squelched and ripped, moving like a robot in restricting raingear, trying to make myself useful, as humans sometimes need to do, even in the most ludicrous conditions. Inside the shed stood four donkeys, gazing softly, as mindfulness practice would suggest, out the door..."
Sunday Miscellany, RTÉ Radio 1, Sundays from 9.10 am - listen back here.