On this week's episode of RTÉJr's podcast We Love Books, Niamh McManus chats to authors and illustrators Philip Reeve and Sarah McIntyre about their latest collaboration, Kevin's Great Escape: A Roly-Poly Flying Pony Adventure - listen above!
In it, Kevin and his best human friend Max must think fast to escape the clutches of a pop star with a penchant for mystical creatures!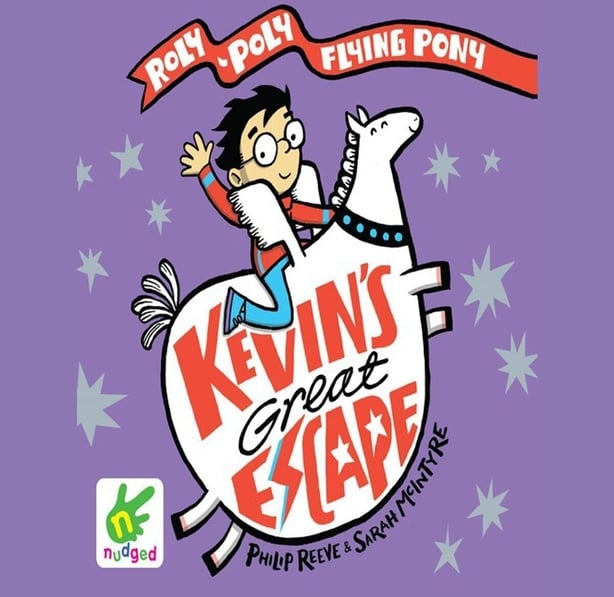 Philip and Sarah chat about the joys of creating with a friend, how the toughest thing about writing can be turning one good idea into a whole book and how sunny Dun Laoghaire is Ireland's answer to the French Riviera! (Clearly they pick good times of the year to visit…)
We Love Books is also jam-packed with kids reviews and stories and a fab 2-minute writing tip from Knights of the Borrowed Dark author Dave Rudden.
Listen to more episodes of We Love Books here.