This is the time for classics, writes Paddy Kehoe, citing just four imperishable works of fiction, Ulysses, Moby Dick, The Magic Mountain and Sentimental Education which could usefully be started right now.
Moby Dick, Ulysses, Sentimental Education, The Magic Mountain. Would I have read the first two on this short list if they had not been on my university course? Now there is the rub, this is indeed the mootest of moot points.
Whatever the case, I did carefully read these enduring creations from cover to cover, with no dipping in and out, no short cuts for I was a diligent student, up from the country. I must have studied and ruminated over them, back in those distant UCD days, as part of my English course, although memories are dim. I meekly 'discussed' them on sheets of paper in airy exam halls, hoping to pass through the painful hoops, from first year, to second year, to third year. Tht is truly the case but I recall not one word of what I wrote.
I think I feel all the better for reading a lot of classic fiction in my late teens in the early 1970s. I think I was enriched by the combined experiences of accessing these creations at an impressionable age. Much of it was bound up with the allure of Penguin Classics, from the publishing firm of that name. There was, ineffably there in my mental undergrowth, the rich artwork, the entrancing masterpieces which adorned these beautiful paperback covers.
The black livery of these burnished wedges of stripped forest, whose contents were often rendered in small print, in hundreds of pages, looked great, no matter what state they were in. Even tattered and distressed looked cool. And no one complained about the small print. 750 pages of The Magic Mountain? Bring it on.
I knew that somewhere in London, some very clever people, with plummy accents and much older than me, pored long and hard over potential cover illustrations for these Penguin jewels. With a fey, low-key diplomacy, they found consensus and sagely elected at last (after the coffee and profiteroles) for an anonymous Russian engraving or lithograph.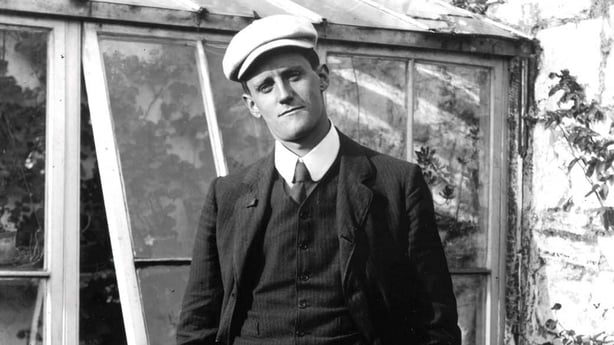 Or they might have chosen a more famous painting, whose original was to be found in the Uffizi gallery or the Louvre. Inexorably the presses then rolled, this would be the cover for the foreseeable future, the company had the money to pay for the rights to use such images, and times were good for printed books. Revised, alternative cover illustrations would be chosen all over again in the eighties and nineties and thereafter. I never understood quite why, but there you go. New brooms perhaps, or marketing folk or graphic designers might explain it best.
But back in the early seventies, you had modern art on the covers of the Herman Hesse novels, books like Steppenwolf and The Glass Bead Game. Steppenwolf probably still has a certain caché but has anyone read The Glass Bead Game of late? No one mentions Hesse now. Back around 1975, I read Steppenwolf in a few hours in student 'digs' in Kilmacud. Will I ever try The Glass Bead Game? Hopefully, yes, given a vague memory of an amazing cover.
These Hesses, Manns, Chekhovs, Balzacs, Zolas, Stendhals, Tolstoys and Turgenevs almost looked better with their gloss and varnish dulled and worn on the stuffed shelves of Dublin's second-hand bookshops. You felt lucky when you found one of them - there beside that bedraggled Arthur Hailey or Harold Robbins blockbuster - before thinking a bit about it. Then you parted guiltily with the few shillings and pence, or you walked out without the novel and spent the rest of the day thinking about returning.
Did I read all the books I bought in the mid-1970s? I did not, I confess, and some of them, like the three stout Dostoyevskys I paid full price for, have yet to be read, although I gorged on Crime and Punishment, over a few hours. It was sheer greed to buyThe Brothers Karamazov, The Idiot and The Devils when on no grounds could I justify these tomes on my limited budget. My mother, in particular, might have been mildly irritated at the needless expense.
I ask myself too just how do I know for certain that I have been enriched, decades on by the fiction I did happen to read forty years ago? How do I know, indeed, but it's just a hunch. Did reading help me in the business of negotiating life through the tricky twenties, that shaky decade when we try to find our feet?
Maybe I just enjoyed the rapturous, all-involving sagas and they enriched my scene and gave me something to talk about in corridors and concourses. Reading them possibly meant I could show how 'well up' I was, and that with such a reading experience I was bound to be very learned and distinguished sometime, maybe an honours student, maybe even an MA luminary. Then I would truly have it made...
Four literary classics you finally have the time to read - Paddy Kehoe's recommendations...
Happy reading. Start now...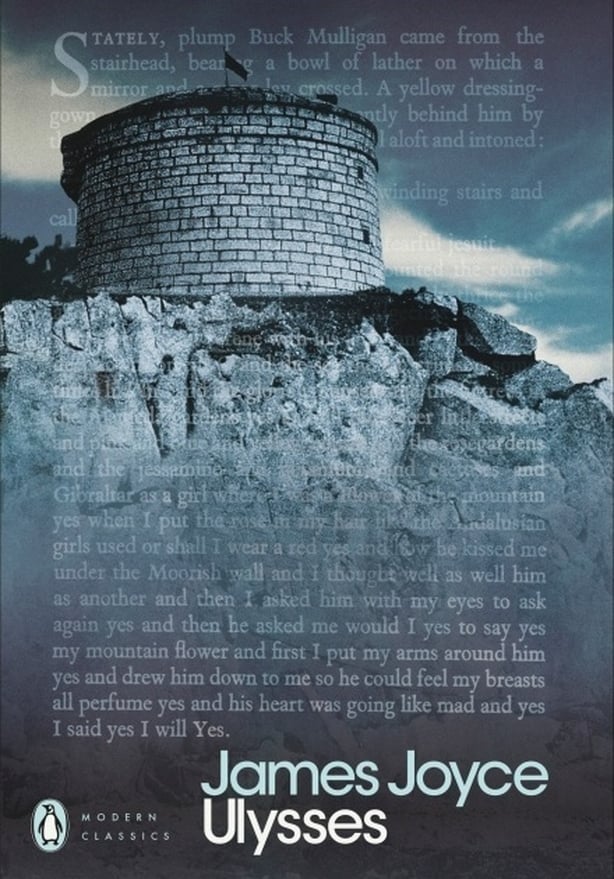 Ulysses - James Joyce
Leopold Bloom and Stephen Dedalus perambulate around Dublin through one day and night in the early years of the twentieth century. I was about 18 when I read this first, not long living in Dublin, amazed that the streets could still be the same, that you turned from Nassau Street into Dawson Street, that much of the city was preserved, the same strange map was still there, curiously resonant in its street-names. The Nighttown section was tricky though, like trying to negotiate fences on a very malnourished donkey (you sort of ran with it and hoped to get out the other side.) Ulysses was first serialised in the American journal The Little Review between March 1918 to December 1920. It was published as a single book in Paris by Sylvia Beach on February 2 1922, Joyce's 40th birthday.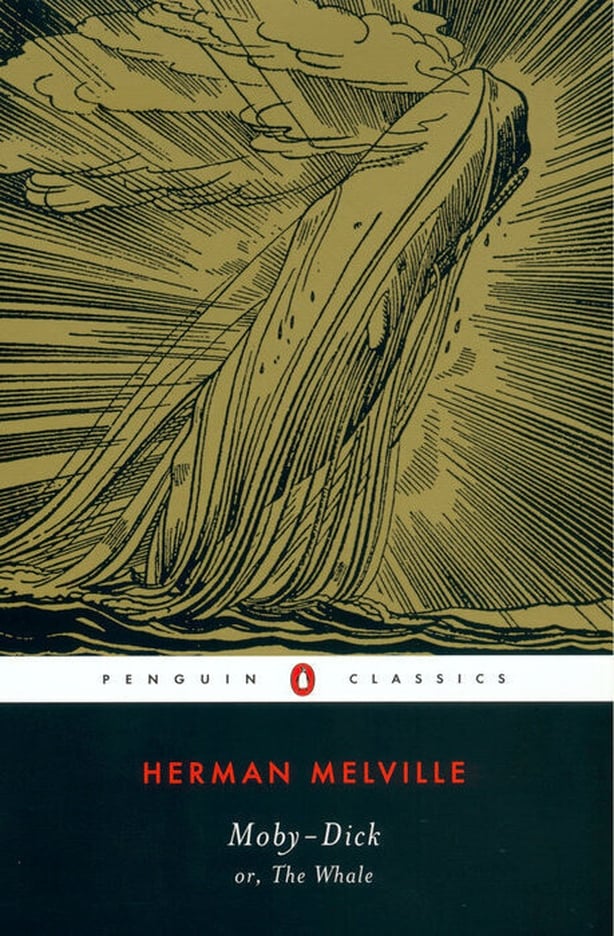 Moby Dick - Herman Melville
Melville was born in 1819 and died in 1891. His best known-novel, Moby Dick, was first published in 1851. Moby Dick begins with the narrator's blunt self-introduction, "Call me Ishmael ." The fearless young American signs on to serve aboard the whaling ship, the Pequod. The ship's captain is Ahab who wants to revenge himself on the great white whale that made away with his leg. I remember finding it kind of odd that certain books like this one were even on university courses. Books like Moby Dick and Mark Twain's profoundly engaging Huckleberry Finn, which was also on the course, were familiar from watered-down telly and film versions. Otherwise, we knew them from abridged versions for children with gaudy, childish covers, who read them really? How could they possibly be literature? The Last of the Mohicans – that one too, and Ivanhoe, it was all very strange and kind of humbling.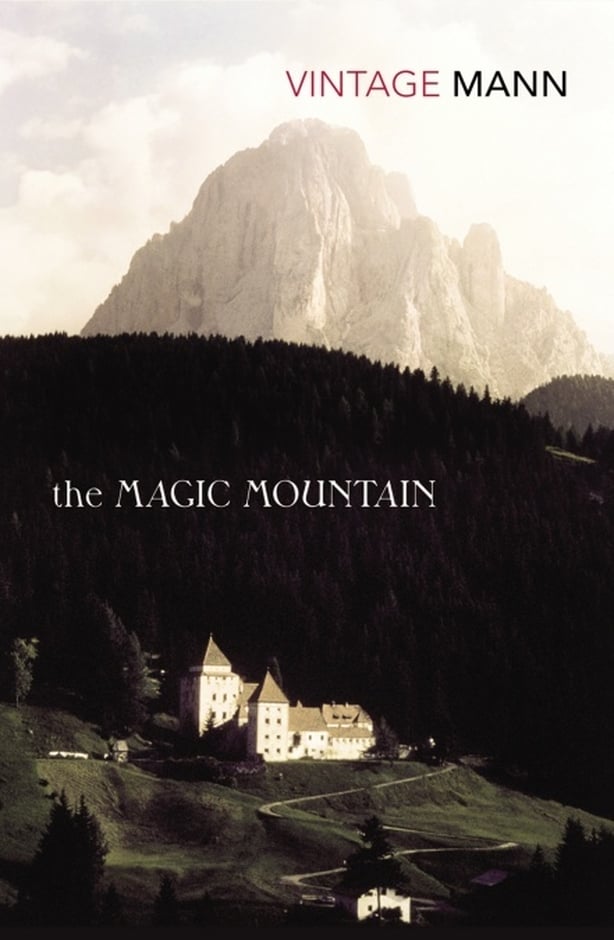 The Magic Mountain – Thomas Mann
Hans Castorp, a young engineer, jouneys to the international sanatorium Berghof in the Swiss Alps to visit his cousin, Joachim Ziemssen who is being treated for tuberculois. Hans intends to stay for a few weeks, but he is obliged and seduced into staying for months that roll into years, as he too is diagnosed with TB. His stay proves worth his while in the end - sure what else would he have been doing down below?
Young Hans becomes the beneficiary of stimulating discussions and debates about life, the world, the universe, as he circulates among the erudite, opinionated patients. He occupies a kind of front-row seat at impromptu tutorials. Like young Castorp, I too fell deeply in love with Frau Chauchat, with her "narrow, Kirghiz eyes." As I write, I read in a certain Cliff Notes study that Madame Chauchat represents "the passivity, irrationality, slackness, and submissiveness of the 'Eastern' mentality." Whatever you say, Cliffs Notes, I will drink to that, she was certainly an exotic, mysterious creation.
Mann, a German, was born in 1875 and died in 1955. Colm Tóibín is currently writing a novel on the complex, tragic life of the author who fled Nazi Germany to finally end up in California. The Magic Mountain was first published in 1924, under its original title in German is Der Zauberberg.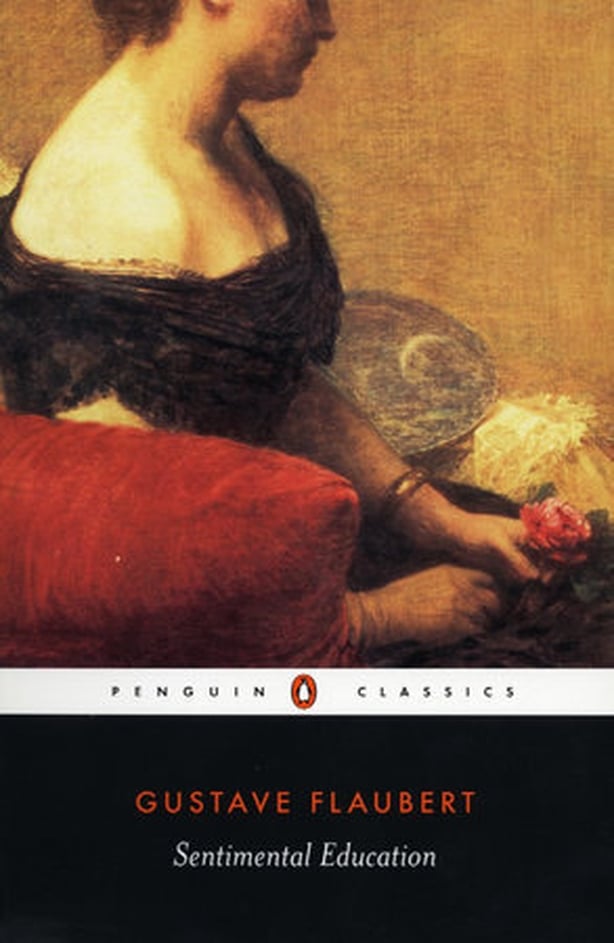 Sentimental Education - Gustave Flaubert
Frederic Moreau is the young law student returning home to Normandy from Paris when he notices a certain Madame Arnaux, a slender, attractive woman quite a few years older than him. He becomes infatuated and befriends her husband, a successful businessman, as a means of getting close to his fantasy. Flaubert described the novel as ' the moral history of the men of my generation, ' whatever that means. I recall its entrancing depiction of nineteenth-century Paris and I too fell hopelessly in love with Madame Arnaux. Flaubert (1821-1880) was the author of the much more famous Madame Bovary, but, really, this is the one, first published in 1869, as l'Éducation Sentimentale.