In the Poetry Programme at 7:30 pm on Sunday 29th March on RTÉ Radio 1, Olivia O'Leary meets poets Paul Perry and Catherine Ann Cullen, and we have a poem from the archives from Seamus Heaney appropriate for the times we're living through - listen to the show above.
Catherine Ann Cullen is an award-winning poet, children's writer and songwriter, and a recipient of the Patrick and Katherine Kavanagh Fellowship for Poetry 2018/19. Her three poetry collections are The Other Now: New and Selected Poems (Dedalus Press 2016), Strange Familiar (Doghouse 2013) and A Bone in My Throat (Doghouse 2007).
Catherine Ann is also the inaugural Poetry Ireland Poet in Residence. She tells Olivia about her role and we hear how she gets on, on a visit to St Audeon's National School in Dublin.
She also reads a new poem (for adults) inspired by stories of inner-city Dublin.
Paul Perry was born in Dublin and lived for several years in the United States, where he studied at Brown University. American experience, both lived and literary, has impacted his work significantly. He currently works as a Professor in Creative Writing at University College Dublin where he directs the BA in English with Creative Writing.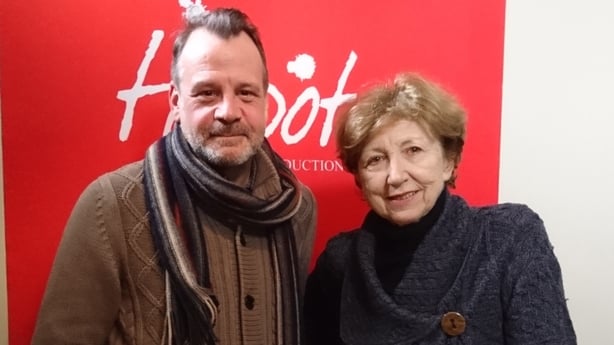 Paul is an award-winning and critically acclaimed poet of five full collections of poetry, including Gunpowder Valentine: New and Selected Poems (Dedalus Press).
He reads from that collection and from his latest pamphlet, The Ghosts of Barnacullia (above/ground press), and he also reads some brand new work due to be published in Blindsight (also above/ground press) in 2020.
The programme ends with an archive recording of Seamus Heaney reading his poem Glanmore Revisited 1: Scrabble (from the collection Seeing Things, published by Faber & Faber, and the CD set Collected Poems, launched by RTÉ), an appropriate poem for the way we are living during the Coronavirus crisis.
The Poetry Programme, RTÉ Radio 1, Sundays at 7:30 pm - listen back after broadcast here.