In the month in which Fontaines DC played two punchy-punk sets for the Rock Against Homelessness gig in the Olympia and at the Choice Music Prize in Vicar Street, a viscerally raw portrait of the band making their debut album went out online - watch it above.
The twenty-five minute documentary Sold for Parts by Collective Dublin Films captures the five band-mates in the last throes of anonymity as they bond and bare their vulnerabilities for the camera throughout the Dogrel recording sessions and subsequent gigs.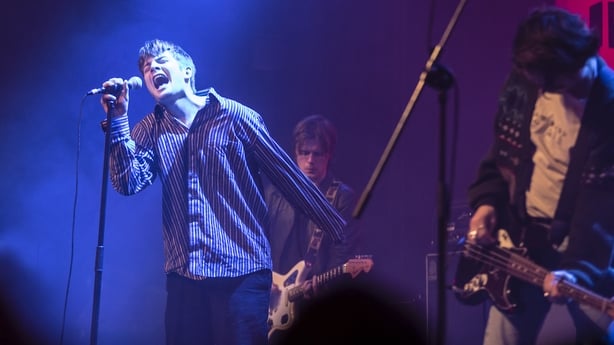 More than a depiction of the meteoric rise of an Irish band, this is a snapshot of a group of friends – Grian Chatten, Tom Coll, Conor Curley, Carlos O'Connell and Conor Deegan - becoming a rock group as they start doing what most can only dream of when they first strum a guitar or hit a snare. There is an innocence in this film that one imagines is already gone as the band have played countless sold-out shows around the world, touring the album non-stop, and having being nominated for a number of awards like the Choice, the Mercury Music Prize and winning the BBC 6 Music album of the year for 2019.
The Fontaines DC got their wish: they are Big and for sure they are going to make a lot of money. This Collective documentary is the too real look behind the scenes at the process of arrival for this Irish punk group and will always evidence a simpler time for the band.