The American composer and lyricist Stephen Sondheim celebrates his 90th Birthday on Sunday the 22nd of March. RTE Lyric fm's Movies and Musicals presenter Aedín Gormley is a massive fan and shares some of her favourite Sondheim numbers...
Listen to the epic Movies & Musicals Sondheim Special below:
As he approaches his 90th Birthday, Sondheim is everywhere! Last year alone, we saw both Scarlett Johansson and Adam Driver breaking into Sondheim numbers in the film Marriage Story. His hit song Send In the Clowns was used in Joker, and even Daniel Craig was humming along to Sondheim's Losing My Mind in Knives Out. West Side Story (for which Sondheim wrote the lyrics) is back on Broadway, with Steven Spielberg's screen adaptation due to hit the big screen in December. Boyhood director Richard Linklater has announced an ambitious 20-year adaptation of Sondheim's Merrily We Roll Along. Follies will also be adapted for the screen, directed by Dominic Cooke, and Jake Gyllenhaal is about to star in Sondheim's Sunday in the Park with George in London this summer, having starred in this Pulitzer Prize-winning musical on Broadway.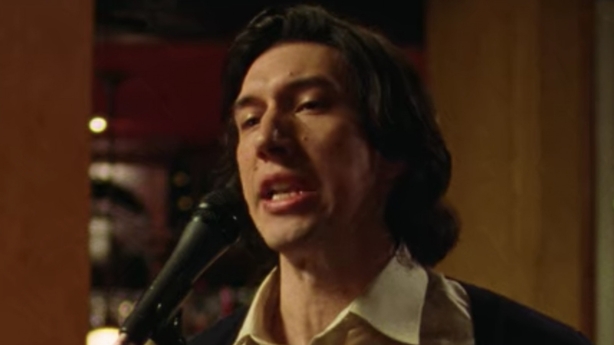 Sondheim redefined the Broadway musical form, giving us glorious melodies with lyrics that are so clever that the man himself wrote two books about them. His songs express the individual characters and carry the story forward. Sondheim himself noting, "If the song is successful in the show it's because it moves the character from point A to point B, the song has to be necessary to tell the story."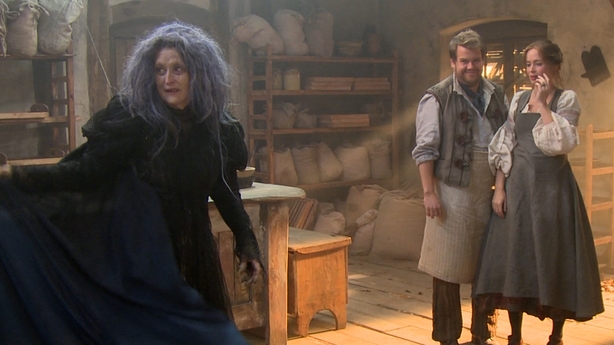 So, a Sondheim playlist... how will I do this? So many great songs to choose from, so many great musicals including Company, Into the Woods, Merrily We Roll Along, Follies, Sunday in the Park with George, Sweeney Todd and more.
Many of my choices are down to the great interpreters of his songs, those performances or recordings that resonate with me. I have not included all of his musicals and some musicals feature twice. If you are not too familiar with Sondheim, see what you think. If you are a big fan, I trust I have included some of your favourites.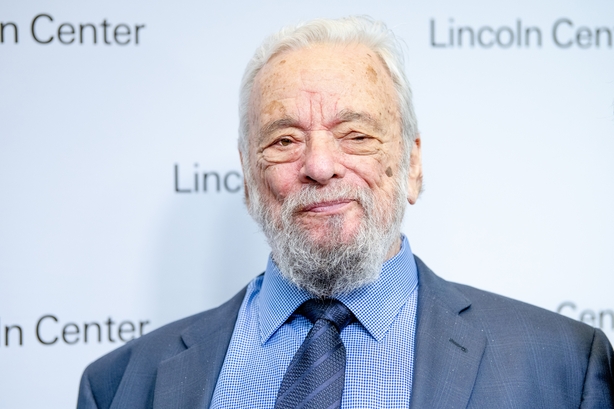 They say never meet your heroes, but when I met Stephen Sondheim in New York at his 80th Birthday concert ten years ago, I was not disappointed. It was just a brief moment, he was lovely. I shook his hand and thanked him for writing such wonderful songs… songs like these.
Tonight (West Side Story) - Original Soundtrack Recording
Sondheim's big break came when he wrote the lyrics for West Side Story with composer Leonard Bernstein. It remains one of my favourite musicals. It is heartbreaking and is as relevant today as it ever was. Themes of racism set against a tragic love story where we see how things can go so wrong, in an instant. Bernstein's melodies are to die for and Sondheim's lyrics add character, humour and deep emotion.
Everything's Coming Up Roses (Gypsy) – Imelda Staunton
I am staying with Sondheim as lyricist, this time working with Jule Styne for this fantastic song from the 1959 musical Gypsy. Everything's Coming up Roses is performed at the end of the first act of Gypsy by stage mother Rose, who has just learned her daughter June has eloped and in effect left the vaudeville act Rose has devoted her life to without a star. The song becomes a chilling illustration of blind ambition. The legendary Ethel Merman first sang this song, and you need a 'belter' for it. I was completely and utterly blown away by Imelda Staunton's performance in the 2015 London production.
Being Alive (Company) - Raul Esparza
The rousing and emotional final number in Company, Stephen Sondheim's blistering critique of traditional relationship structures, Being Alive is the moment when bachelor Bobby finally embraces his desire to love and be loved. This was Adam Driver's Sondheim number in Marriage Story, a wonderful choice and brilliantly performed by Driver. I particularly love Company as it was the first Sondheim musical I saw on Broadway, and this song always stops me in my tracks.
Getting Married Today (Company) - Madeline Kahn
I am staying with Company as Madeline Kahn's rendition of this song portraying the reluctant bride is just priceless! This song was conceived as Sondheim's psychotic notion of a patter song to simulate the sensation of having a mental breakdown. It is extremely difficult to sing due to the speed at which the singer must perform it, but Madeline nails it.
Worst Pies (Sweeney Todd) - Angela Lansbury
Sondheim called Sweeney Todd, 'a musical thriller' and due to its sparse non-sung dialogue, virtually an opera. It premiered on Broadway in March of 1979 in a production that starred Angela Lansbury and Len Cariou. Sondheim's score is one of his darkest and most complex. Angela Lansbury originated the role of Mrs Lovett brilliantly, conveying the scatterbrained chatter and mastering this song that requires the bashing of the pie dough in time as you sing!
I'm Still Here (Follies) – Elaine Stritch
The New York Times called it 'the song of the survivor'. When I spoke to Elaine Stritch, she said learning the song The Ladies Who Lunch was like learning a three-act play! Sondheim songs are not easy songs to learn, to interpret, to understand and so they require hugely talented singers to do them justice. Elaine Stritch made The Ladies who lunch her own, there is nobody to touch her singing it but the same goes for her rendition of I'm Still Here on this recording from her one-woman show Elaine Stritch – At Liberty.
Losing my Mind (Follies) – Marin Mazzie
I was lucky enough to attend Sondheim's 80th Birthday concert in The Lincoln Centre in New York in 2010, and there was an amazing moment when an extraordinary group of leading ladies took to the stage, all dressed in red designer dresses. They each got up in turn to sing a Sondheim number. They included Elaine Stritch, Bernadette Peters, Audra Mc Donald and Marin Mazzie. You could hear a pin drop when Marin Mazzie sang Losing My Mind and it remains for me, THE version of this song.
Not a Day Goes By (Merrily We Roll Along) – Bernadette Peters
This wonderful musical follows the fortunes - in reverse chronology (from 1976 to 1957) - of three "good friends" and aspiring playwrights/composers Franklin Shepard, Charles Kringas and Mary Flynn. Bernadette Peters is another renowned interpreter of the songs of Sondheim. If Elaine Stritch owns The Ladies Who Lunch, then Bernadette owns Not a Day Goes By, her devastating performance of this song is heartbreaking.
Agony (Into the Woods) - Chris Pine and Billy Magnussen
Inspired by the Grimm Brothers' fairy tales of Little Red Riding Hood, Cinderella, Jack and the Beanstalk, and Rapunzel, this musical centres on a baker and his wife and their quest to begin a family. Agony is a very funny tongue in cheek number where Cinderella's Prince and Rapunzel's Prince tell of the agony they endure as they try to woo these ladies, one who is stuck in a high tower and one who keeps running off!
Move On (Sunday in the Park with George) – Mandy Patinkin and Bernadette Peters
Sunday in the Park with George is a musical with music and lyrics by Sondheim and a book by James Lapine - it's a brilliant artistic achievement. It was inspired by the French pointillist painter Georges Seurat's painting A Sunday Afternoon on the Island of La Grande Jatte. James Lapine had a taste for the avant-garde and Sondheim again showed his amazing versatility. Jake Glyenhaal really impresses in the most recent recording, but Mandy Patinkin and Bernadette Peters were super on the original cast recording. Sondheim and Lapine were awarded the Pulitzer Prize for Drama, and Sunday is one of only nine musicals to win this award.
The Best Thing That Ever Has Happened (Road Show) - Claybourne Elder and Alexander Gemignani
This is a hidden gem, a gorgeous duet from one of Sondheim's lesser-known musicals. Here, he's writing from the heart, a beautiful, joyous love song. After a panicky start, our couple decide that they should stay home and not go out - they will enjoy each other's company much more.
You are the best thing that ever has happened to me,
You are.
Alright then, one of the best things that's happened to me.
You are.
They say we all find love.
I never bought it.
I never thought it would happen to me.
Who could foresee?
Aedín Gormley celebrates Stephen Sondheim's 90th Birthday on Movies and Musicals – Sat 22nd March from 1-4pm on RTE lyric fm.