Andrew Flynn, Artistic Director of Galway-based Decadent Theatre Company writes about his forthcoming revival of Marina Carr's classic The Mai, which embarks on an eight-venue national tour from 18 March to 18 April, including dates at Dublin's Gaiety Theatre from 24 – 28 March.
I first came across Marina Carr when I was in college in Limerick. I saw the 1994 Abbey Theatre production of The Mai and was just blown away by it. I hadn't seen anything before that threw open a door on Irish society and the Irish family in that way. It was no-holds-barred.
The Mai is set in the 1970s when de Valera's influence was still keenly felt. In 1994, vestiges of shame lingered around the idea that the family was sacred and separation was frowned upon. Divorce was still illegal and the stigma of a broken marriage was simply unacceptable.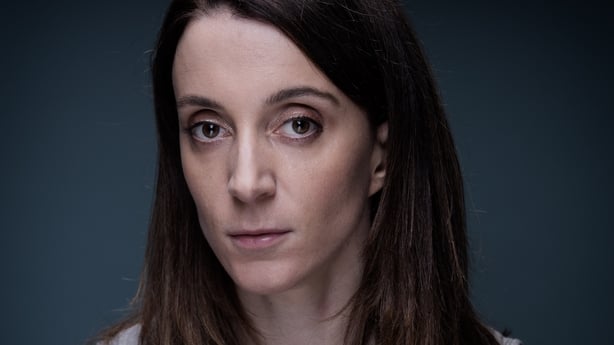 Marina showed on stage what I knew to be true of Irish society. I grew up in a pub where I saw that all that glitters wasn't gold. I knew couples who were living together even though their marriages had ended, almost drawing a line down the middle of a house which couldn't be crossed. There's a passage from the play that sums up the prevailing attitude of the time.
"Two of The Mai's aunts, bastions of the Connemara click, decided not to take the prospect of a divorcee in the family lying down. So they arrived one lovely autumn day armed with novenas, scapulars and leaflets on the horrors of premarital sex which they distributed amongst us children along with crisp twenty-pound notes. Births, marriages and deaths were their forte and by Christ, if they had anything to do with it, Beck would stay married even if it was to a tree."
Ireland has changed radically over the decades, but the play remains relevant today because the characters are universal. The themes and robustness of the piece hold up, as does its humour.
Theatre is often geared towards an urban, monied elite – many great shows never breach a city's limit. We're trying to turn that tide...
The central character is a formidable forty-year-old woman, a teacher known as The Mai, whose husband Robert, a musician, has always felt stifled by her ideals of perfection. After seventeen years he leaves her, whereupon she sets about building a dream house, hoping that he will one day return. The Mai waits for him in her new home on the banks of the legendary Owl Lake – a nod to Marina's homeplace in Offaly. The play opens on the day of Robert's unexpected return after a four-year absence.
It doesn't go well. During their troubled reunion appear the memorable characters that comprise four generations of her family. They are her two aunts meddling in the affairs of the Mai and her sisters with comical tenacity, and her daughter, Millie. Towering above them is the irreverent matriarch, Grandma Fraochlan. She presides over all with her 'ancient and fantastical memory', reminding them that the past is looming over the present.
The women tell their stories, passing them down through the matriarchal line, trying to position themselves in the world with all their neuroses and heartbreaks. Some try to hold tight to the historical constraints that bound women in our society, while others try to break them.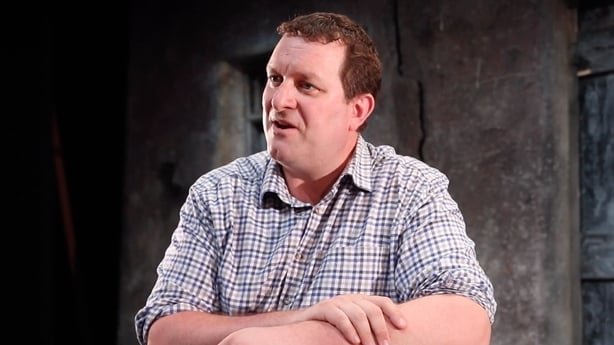 Our nine-venue tour follows our 2018 production. We're in the rehearsal room now, digging deep into Marina's wonderful writing. I consider myself very lucky to get a second chance with The Mai, and to have a cast of eight wonderful actors. Three of them are new to the roles, so they bring something new and force me to re-examine the play.
The ensemble is led by Maeve Fitzgerald as The Mai. Lesley Conroy and Clare Monnelly appear as her sisters, with Rachel O'Byrne (2020 Irish Times Theatre Award nominee for Best Actress) as her daughter. Stella McCusker is Grandma Fraochlan, and the two aunts are played by Marion O'Dwyer and Joan Sheehy to great comic effect. Michael Ford-FitzGerald is Robert, The Mai's erstwhile husband.
Thanks to an Arts Council grant, we're able to visit eight towns and cities around Ireland. As a company, we at Decadent strive to bring Ireland's modern dramatic tradition to audiences of all sizes. Theatre is often geared towards an urban, monied elite – many great shows never breach a city's limit. We're trying to turn that tide by bringing brilliant theatre like The Mai not only to urban hubs but to Ireland's towns.
The Decadent Theatre company production of The Mai tours to Galway, Mayo, Dublin, Cork, Wexford, Clare, Limerick and Kilkenny in March and April 2020 - find out more here.