'It's the contrast that I love...' Committee member Bridget Ginnity previews this year's Ennis Book Club Festival programme, which runs from 6th - 8th March.
The days are getting longer, if not warmer, and daffodils are beginning to bud. All signs that the Ennis Book Club Festival is around the corner. It has been a firm fixture in my life, taking place the first weekend in March every year since 2007, and I have only missed one. That's not counting the year of the snow when everyone missed it - and where were you the first weekend of March 2018?
I find myself reflecting on why the Ennis Book Club Festival is such a high point in my life. The way it stimulates my thoughts is key. Elif Shafak transported me to another world last year, and I expect Sarah Moss will do the same on Saturday night. From her books, she has interesting things to say about identity, society and history.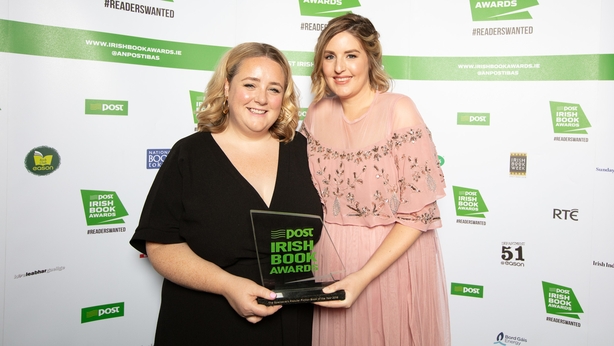 But it's the contrast that I love. I plan to get an insider view on Brexit negotiations on Friday afternoon with Bobby McDonagh, travel the world with Rosita Boland that evening and get my laughter fix with the Aisling creators on Friday night. It's fair to say they are not typical bedfellows (banish that image!). I've often amused myself reading the classified ads, and look forward to hearing Brian O'Connell as he actually contacted the advertisers, like the woman who advertised the wedding dress (perfect condition, never worn).
A few tugs at the heartstrings is good for the soul, and I'd expect some during Michael Murphy's poetry reading and the audiovisual performance by Ian Maleney on Saturday. Ian's performance touches on home, belonging, and the effects of Alzheimer's disease in a philosophical way, with images and sounds from the midlands. The leaky washers in my eye sockets might act up a bit at both events.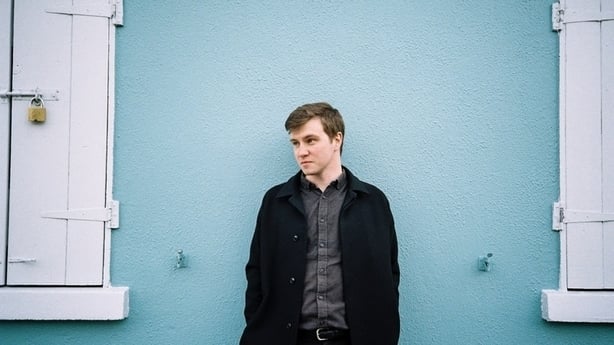 I can't decide what to go to later in the afternoon on Saturday. It's a bit like a menu when you want both the surf and turf. Lemn Sissay is a powerful performer, yet I'd love to hear Hilary Fannin and Rachael English read from their new books. And there are also the contributors to the anthology on direct provision (and like a lot of events, that one is free). Decisions, decisions. Perhaps if I go to the international panel discussion on Making It Happen on Friday morning I will have improved my ability to chart my life better and decide what events to go to!
It's not just the events, though. I love the buzz and the easy chat with whoever happens to be beside me. Some come on their own and others with their book clubs or friends, but regardless, I find myself exchanging a few casual words or suddenly deep into a conversation with someone I didn't know. I'll go along to the pop-up book club event which will be a good chance to exchange views. Like some but certainly not all of my book club pals, I've already read the book (The Testaments by Margaret Atwood). And I know we'll get ideas for our next book club book from the Ten Books You Should Read event on Saturday morning.
Listen: Mia Gallagher talks to RTÉ Arena about the new short story she's written for this year's Ennis Book Festival:
We need your consent to load this rte-player contentWe use rte-player to manage extra content that can set cookies on your device and collect data about your activity. Please review their details and accept them to load the content.Manage Preferences
Pretty hectic, isn't it? It's a good job there is yoga to start the day with a little bit of calm. And wine tasting, singing, bookmaking crafts, Ennis and Burren walks to give the mind a rest. Also, plenty of art, poetry and music to nurture us. I'm looking forward to reading the short story that Mia Gallagher has written especially for the Festival, inspired by the art on display in the glor centre from the Arts Council Collection. I love to round off the weekend at the literary lunch, where you get food for mind, body and soul - this year, we'll be joined by Éanna NíLamhna, queen of the countryside.
Reflecting on what the Ennis Book Club Festival offers, I am impressed by the small group of volunteers that had the imagination and belief to actually start it. And I'm equally impressed by people all around the country who set up and run fantastic festivals and community events on every style and subject imaginable. They contribute so much to community well-being. By bringing events to a locality and providing a platform for artists, they create a wonderful cycle of creativity and enjoyment that we all get to participate in. Like the first daffodils, Ennis Book Club Festival is the first of lots of entertaining festivals in store for us this year.
The Ennis Book Club Festival takes place from 6th - 8th March - find out more here.