Acclaimed artist and filmmaker Vivienne Dick writes for Culture about her eagerly anticipated new film New York Our Time, which receives its World Premiere at this year's Virgin Media Dublin International Film Festival.
The Lower East New York in the late seventies was run down, bankrupt and often dangerous. At the same time, it was fizzing with energy and creative experimentation in music, theatre, dance and film.
Listen: Vivienne Dick talks to Arena on RTÉ Radio 1

Young people flocked there attracted to everything that was happening. I was in my twenties and I can truly say it was the most formative period of my life. I would never have made films had I not ended up there at that particular time.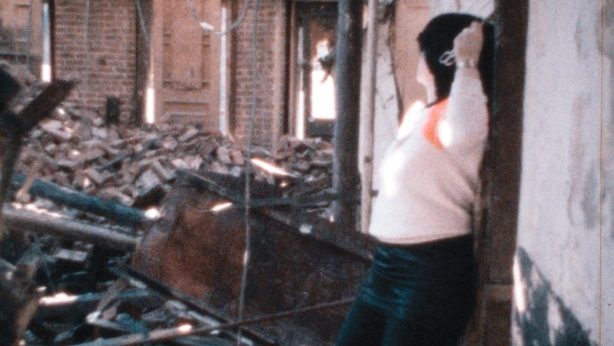 The feature film New York Our Time, is about returning to New York to revisit some of my friends there – musicians, photographers, artists, some of whom became well known in their field later on, like Nan Goldin and Lydia Lunch. While there has been quite a bit of interest in this period in recent years, my approach is
more personal, consisting of two slices of time, the late seventies – early eighties and the present.
Many of the people I know still live in the same apartments (low rent apartments are like gold in Manhattan today) and still working as musicians and artists, some have grownup children who are now the age we were at that time. This film is about the importance of friendship and community – a shapeshifting network of people moving through time. It is about memory, and about being implicated in an infinitesimal way in the life cycle of a great city of the Empire of America, a sense of the inevitability of change and unknown futures to come.
The Lower East New York in the late seventies was run down, bankrupt and often dangerous.
Recalling the seventies, I have used mostly unseen archive footage - rolls of Super 8 film and early video clips I had stored away in boxes, as well as iconic photographs and posters and music from the same period. The intimacy of the conversations comes from knowing the participants for a long time. There is trust in the process and in me for which I am very grateful.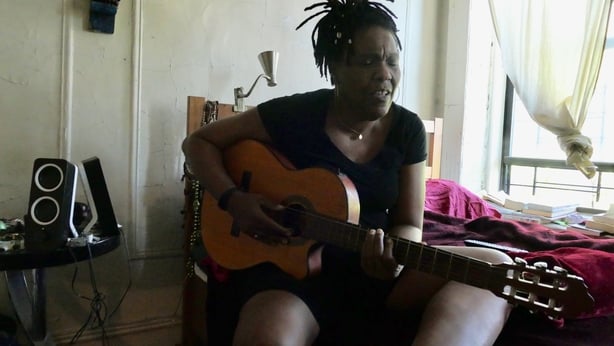 The film was shot by Declan Quinn (Leaving Las Vegas, Monsoon Wedding) We became friends when we found ourselves living next door to each other in Blessington Street in the early eighties. We had often talked about making a film together and this film was the perfect opportunity. Declan has an incredibly sensitive eye and a graceful handheld style which suited the film perfectly.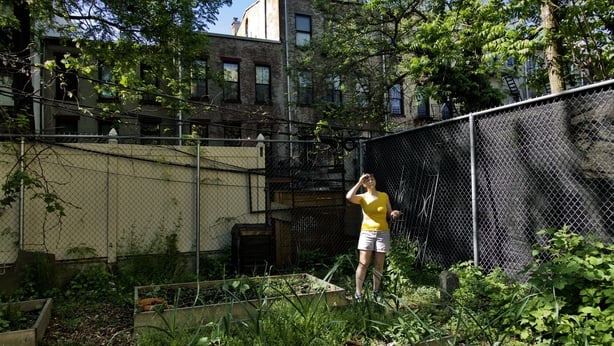 This is my first feature film and the experience of working with a supportive, tight team has been phenomenal. The original music composed for this film is by Martin Wheeler, who I know from the old New York days and who uses wildtrack (sounds of the street) manipulated to create music which feels random and constructed at the same time. He is a fan of Eurorack modular synthesis which produces a wild, eccentric and physical sound which reverberates in the body. The film also has a rich selection of music from No Wave, Punk and Post Punk days such as Teenage Jesus, Mars, The Contortions, and Konk.
New York Our Time will have its World Premiere at The Virgin Media Dublin International Film Festival on Monday March 2nd at 18.30 at the IFI - find out more here.