And how was your week? Here's our handy tipsheet of Cultural musts for the next seven days...
THE CHERRY ORCHARD
Druid's new production of Chekov's masterpiece is making history - currently onstage in Galway, and coming to the Bord Gais Energy Theatre in March, it's the first Irish play ever to be broadcast live to cinemas, playing nationwide on March 5th - find out more here.
THE VIRGIN MEDIA DUBLIN INTERNATIONAL FILM FESTIVAL
The annual smorgasbord of cinematic delights returns to screens across Dublin, between now and March 8th you can see movies from every imaginable corner of the world, and on March 4th Oscar-winning screenwriter Charlie Kaufman (Being John Malkovich, Eternal Sunshine of the Spotless Mind, Anomalisa) will be in the house for a to give a unique insight into his creative process, in a public interview with Mark O'Halloran. Find out more here.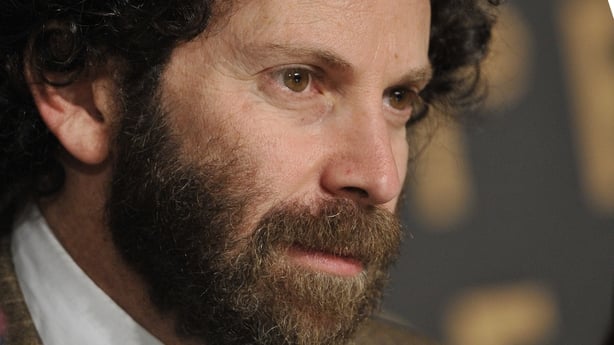 YER ONE NIKITA: SEASON 2
The Huns' saga continues as the pure gas animation series with your one Nikita and her mates from Dublin's Northside returns for a second series, featuring the voices series creator Aoife Dooley, Emmet Kirwan and Jen Hatton. Watch it now on RTÉ Player.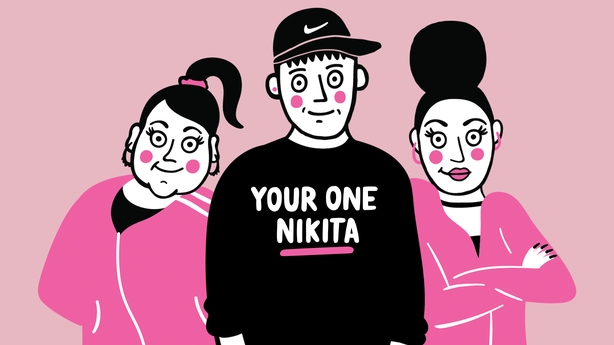 COLOR OUT OF SPACE
Cult director Richard Stanley (Hardware) makes a welcome return to the screen with an adaptation of the classic tale by horror master HP Lovecraft, boasting a gonzo performance from Nicolas Cage in full-on Mandy mode. Try see it on the big screen if you can...
OUT OF DARKNESS, SHINING LIGHT BY PETINA GAPPAH
The celebrated Victorian explorer David Livingstone died in 1873. 69 African men and women carried his body for 9 months across the continent. Out of Darkness, Shining Light is the story of that journey. Author Petina Gappah chats to RTÉ Arena below:
RZA FROM WU-TANG CLAN MADE AN EP OF MEDITATION MUSIC
Guided Explorations features The Wu-Tang Clan's head honcho offering self-help nuggets over a selection ambient soundscapes and light beats. Yes, it's bonkers. And kind of brilliant.
Listen to my new audio experience: Guided Explorations.
5 tracks to help you explore your mind—created with @TAZO. Start streaming now on Spotify. #TAZOPartner https://t.co/yM358UHXD5 pic.twitter.com/AMhfWlOlyA

— RZA! (@RZA) February 26, 2020
ELIZABETH MOSS IN THE INVISIBLE MAN
She's been rocking the telly for years in Mad Men and The Handmaid's Tale, now Moss burns up the big screen in the timely and tense reimagining of the classic monster movie - she's a total movie star, and she chats to RTÉ Entertainment below:
DORG VAN DANGO
What kid wouldn't want a super-cool unicorn, a curious alien, an ancient witch and an eerie ghost as his secret, new best friends? When they're not busy making superb Oscar-nominated features (three to date), Kilkenny-based studio Cartoon Saloon have been working on this quirky new animated series for RTÉjr, which kicks off on March 2nd. The kids will love it. So will the adults. Catch up with episodes on RTÉ Player.
📺Here is a sneak preview of what is coming up on @Dorgvandango from @CartoonSaloon premiering on @RTE2 Monday 2nd March @ 7.40am & 3pm. 📺@nora877 @WildBrainHQ pic.twitter.com/haP28Xd0oR

— RTÉjr (@RTEjr) February 27, 2020
THE CHOICE MUSIC PRIZE
The ten albums on this year's impossibly strong Choice Music Prize shortlist for Irish Album Of The Year are L.O.S.S. by Daithi, Mick Flannery by Mick Flannery, Dogrel by Fontaines D.C., The Talkies by Girl Band, Stride by Jafaris, Pull the Right Rope by Junior Brother, The Livelong Day by Lankum, Grim Town by Soak, Bath Time by Maija Sofia and First Prize Bravery by Sorcha Richardson. The winner will be revealed at a rockin' ceremony in Vicar Street next Thursday, March 5th - listen to all the shortlisted albums here, and if you hurry, you can still vote for the Irish Song Of The Year 2019 here.
RTÉ Choice Music Prize "Conversations" returns Thursday 5th March from 10.30am - 3.30pm at IMRO, Dublin.

Tickets are on sale now https://t.co/SknkvtVmuO #rtechoiceprize@choiceprize | @RTE2 | @RTE2fm pic.twitter.com/W9S3GKGskS

— RTÉ (@rte) February 27, 2020
CARIBOU
Latest batch of wonky melancholic soulful pop with oodles of electronic flourishes from Dan Snaith on new album Suddenly. See him and his band at Dublin's Iveagh Gardens on July 11th
Contributors: Jim Carroll, Nigel Wheatley, Rick O'Shea, Derek O'Connor, Leah Carroll