Portrane, County Dublin, Spring, 1982.
It was the first long weekend of the year in our mobile home. Come rain or shine you'd always find me on the beach. I love the sea, that salty sense of freedom it always brings me. Something was different this time.
When the night rolled in, I could be found stuck uncharacteristically to the cushioned bench, secure in the black and white glow of our portable television. I didn't want to look out the window. Now it was dark, I knew it would be there. It glowed in the night and from sunset to sunrise spat intermittent blood-red darts. The lighthouse never bothered me before. In fact I thought it was cool. Now, it haunted my dreams. Because I'd seen John Carpenter's The Fog. My golden beach days were over.
Having made his first big Hollywood splash with the terrifying Halloween in 1978, the fiercely independent filmmaker followed his worldwide hit with two very successful TV movies, Someone To Watch Over Me, starring Adrienne Barbeau (more on her later), and Elvis: The Movie starring a born-to-be-king Kurt Russell. The big screen still beckoned, but the challenge was a fierce one: how do you follow Michael Myers, the seminal stalk and slash killer? The answer was Elizabeth Dane. Who she? Well, she wasn't just one killer, but a whole crew of them. Because Elizabeth wasn't a psychopath, she was a ship. A ship full of leprosy-infested zombie-ghosts on a righteous cause of mass-murder. That last sentence may not scream subtlety, but ironically subtlety was the film's big problem - at least in its first cut.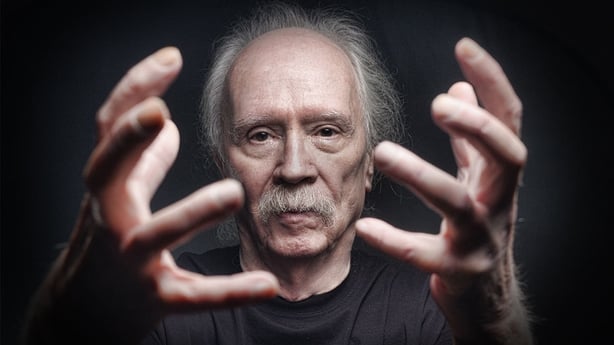 The seed for the tale of a haunted ship's revenge on the descendants of the Californian seaside town that sank it was sown at no less a place than Stonehenge. While promoting their breakthrough movie, Carpenter and partner, Debra Hill, producer and co-creator of Halloween, visited England's most famous megalithic stone circle. A fog appeared on the horizon and began its slow creep inland towards them. It dawned on the filmmakers that anything could be in that fog. Any thing. They wouldn't know until it was too late.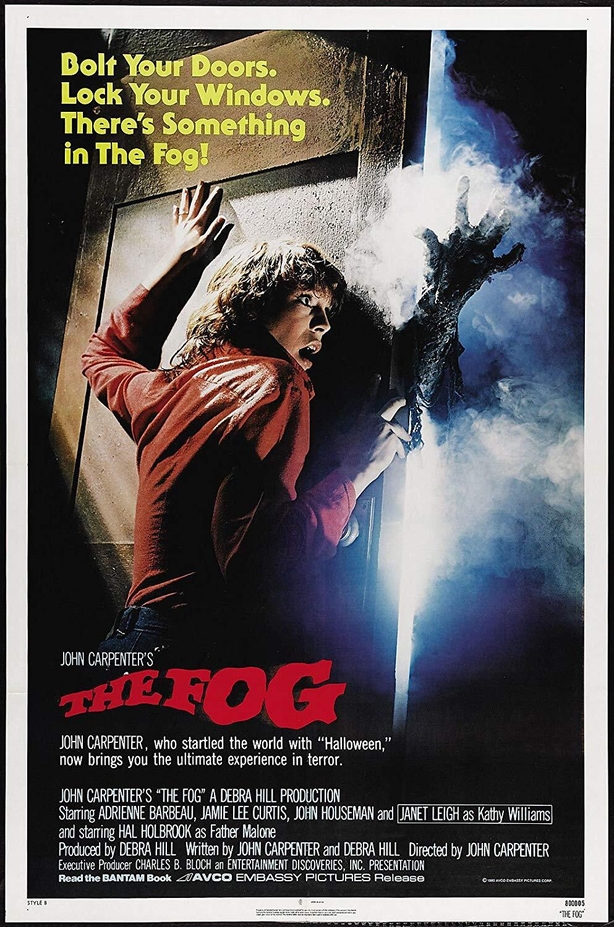 Cut to: 1979. The Fog had completed principal photography. It had not been a happy shoot. Hill and Carpenter's romantic partnership had ended long before filming (though their producing partnership would continue for a few more pictures). Jamie Lee Curtis, the ostensible star of the movie, began to realise her central character had become gradually side-lined in favour of her co-star, Adrienne Barbeau, married to the director and in a role specifically written for her.
It dawned on the filmmakers that anything could be in that fog. Any thing. They wouldn't know until it was too late...
But good art often results from great friction. Though by all accounts this was not the case when everybody viewed the first cut of the film. In his efforts to create a story more haunting, less obvious and explicit than his previous slasher success, Carpenter realised he had gone too far in the opposite direction. On top of that: it was too short. A major reshoot began. And some of the film's most memorable moments and scenes were only realised during that second go around. Sequences such as Orson Welles' legendary producer-turned-actor (and then-recent Oscar winner) John Houseman's opening campfire monologue. And the climax of the story, which was now split in two, the attack on the radio station at the lighthouse expanded over the siege at the church.
Final cut now locked, the last element, perhaps the film's piece de resistance was yet to come into play: the score. Out of economic necessity, Carpenter had become his own composer from the get-go in his filmmaking career. With this film, his signature electronic keyboard melodies comprise a multitude of several melancholic themes, hypnotic like the sea, all encompassing, all threatening, unforgiving.
John Carpenter and Debra Hill's The Fog opened at No. 1 at the US box office forty years ago, making more than nineteen times its budget back during its stateside release alone. Though Carpenter has often commented it's not one of his favourites (mostly due to the stressful shoot), it's old school ghost story chills, haunting atmosphere and enveloping Cinemascope photography has lingered long with its audience across the world. My childhood seaside town was never the same. As I played among the tide pools and got 'lost' in the caves, the dark inevitably closing in. My mind would turn to Blake, his crew on the Elizabeth Dane, damning us all to hell. I'd wait for the first blink of the red-eye and run, run, run for my life. There was a smile on my face.
I was more alive than I ever felt... because there was something in the fog.