Alison Light's revealing memoir details in its last third the sense of acute desolation the writer and critic felt following the death of her husband, the Communist historian Raphael Samuel, who died in 1997, aged 62.
Light came from working class stock in Portsmouth, while Samuel's roots were in Russia and Eastern Europe, though his family lived in England while he taught at Ruskin College. Jewish tradition and ways of being remained strong in the family, despite the secularist Communist strand. No one drank for the sake of getting drunk, there were no jokes concerning sex, as Light perceptively notes.
Alison and Raphael were, by the memoirist's compelling account, as happy as lovers might aspire to be, although both had their neuroses and foibles. Light, who is unflinching and no-nonsense, describes the background to her nervous breakdown and subsequent therapy sessions.
At 30 years of age, the author was fortunate to have as her partner an individual, twenty years her senior, who was distinguished by kindness. Moreover, Samuel was known among friends and fellow historians for his special warmth and benign tolerance. Clearly Alison was equally very good news for the distracted academic too whom she once found crouched oblivious on a crowded London footpath, making feverish adjustments to his notes.
They met in 1986 and married a year later, settling into Samuel's eighteenth-century house in the Spitalfieds district of London. Sterile, brash office blocks shot up around  the environs of the residence at 19 Elder Street and there was a concerted effort in the area to campaign for the preservation of the precious architectural identity of Spitalfields. Light, a Cambridge graduate, who had grown up in Portsmouth, and later lived in Brighton as a single woman, is very good on just how those antiseptic office buildings sprouting up around her worked their bad karma.
The writer, who is a senior research fellow, honorary professor and honorary professorial fellow in three British universities, has an endearing style. You sense her doing her utmost with the prose, straining to clarify, to paint a complete picture of shared, relatively blissful domesticity. Yet the end result does not show any strain, her account is compulsively readable.
She has the social historian's need to list everything that was already in or was introduced into the connubial residence by way of furniture, decoration and what one might call professional utilities, including the ubiquitous lever arch files in which Samuel kept his precious notes and memos.
The detailed account of decorating the house in Spitalfields builds up the air of domesticity, the lived-in sense of a jumble of "things" in the house, tasteful and idiosyncratic, and the couple at the centre. Light is a shrewd narrator and her description of that tangible 'surround' evokes the marital dynamo. The feelings and emotions expressed thereafter are thus back-lit all the better.
The author discusses the couple's routines and modes of conversation, how they related to family members and friends, with much too on their enthrallment by the time-consuming god of scholarship and learning.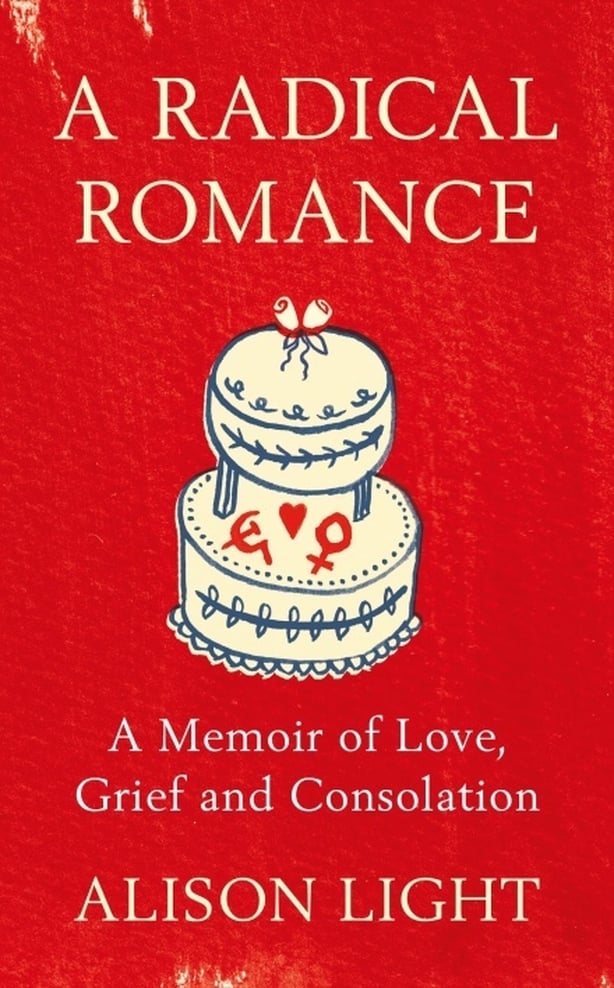 All of which makes Samuel's death from cancer at the age of 62, in 1997, all the harder to take. Around page 170 of this absorbing 230-page memoir, Light gets into her stride, as she reflects with careful psychological and philosophical insight on the reality of loneliness and profound loss following ten years of marriage.
Certain sentences, or passages from her recollections, detain with gimlet-eyed fixity and make the reader study them to get the nuanced sense – Light is also a poet and it shows in certain suppositions or propositions, those observations she posits in high-wire mental leaps.
'But mourning works against the will, by compulsive repetition. Eventually, the repeated repetitions, all those anniversaries counted in days, then weeks, then months and years, force one to register that the absence feels different, if only by being, like the pain, more familiar.'