Since its launch in 2013, Dublin Comic Con has evolved into the largest pop culture convention Ireland has to offer. With their Spring Edition just around the corner, it got us thinking – when did it become the go-to pop culture event in Ireland?
While Dublin Comic Con isn't associated with any of the major overseas comic conventions, it has drawn inspiration from them. Organisers Derek Cosgrave and Karl Walsh met on the convention circuit and realised there was a gap in the Irish market for such an event - together with some friends, they decided to launch Dublin Comic Con, and their first show was held in Swords in 2013.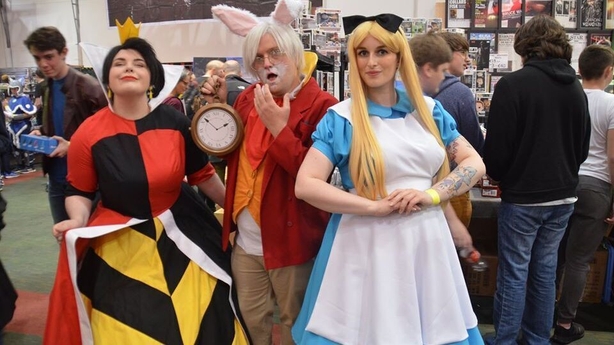 That first show saw more than 3,000 people attend, and in the seven years that followed, the attendance has increased ten-fold, with a whopping 30,000 people descending on the Convention Centre in Dublin in 2019 for their Spring and Summer Editions.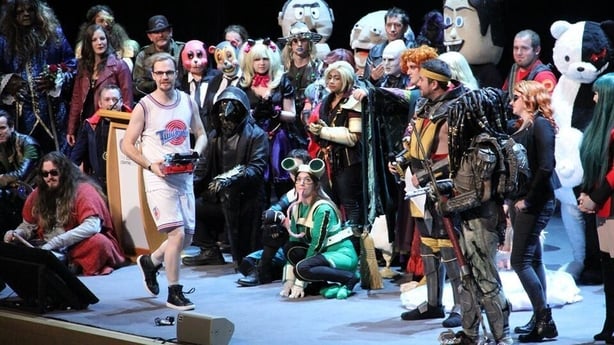 The growth has come as a surprise to some, but no more than the organisers themselves. They often joke that they created the show so they wouldn't have to travel to meet their favourite guests, and showcase their new cosplay creations, but are now so busy running the show they barely get a chance to take it all in.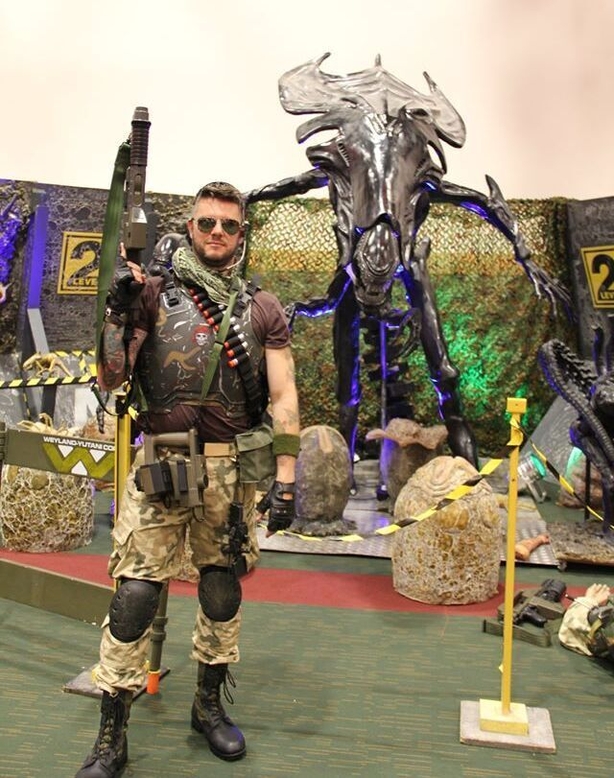 Gone are the days where those who were interested in comics and video games were derided for their hobbies - being a geek is now officially "cool." And pop culture now informs the mainstream: Marvel and DC films and TV series lead the pack, but cultural phenomenons from Game of Thrones to Stranger Things have brought pop culture to millions of devoted fans globally.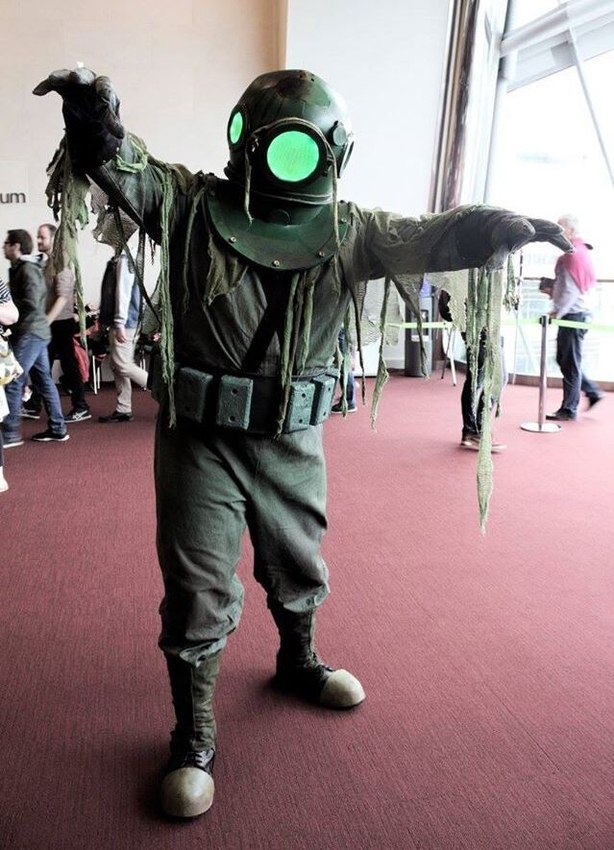 This has seen more and more people - of every imaginable age - decide to attend events like Dublin Comic Con and meet their favourite stars. Over the years, DCC has hosted fan favourites from Guardians of the Galaxy, Buffy, a slew of Star Trek The Next Generation icons, and the odd Man Of Steel.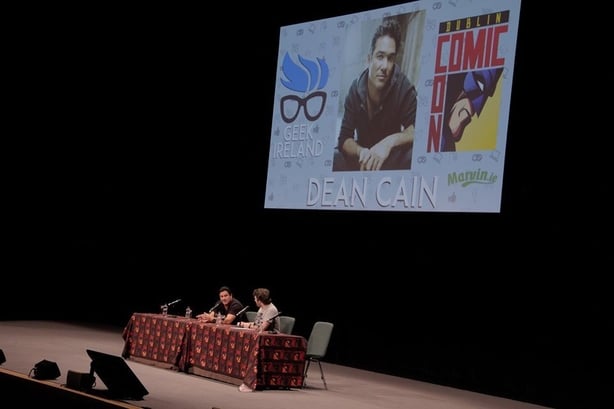 Their reputation has gotten to the stage where the agents and celebrities themselves often get in touch to request to attend. The DCC organisers stress that the events are still run by fans, for fans and as a result, they're known for being a fun show for all - celebrities and ticket-holders alike.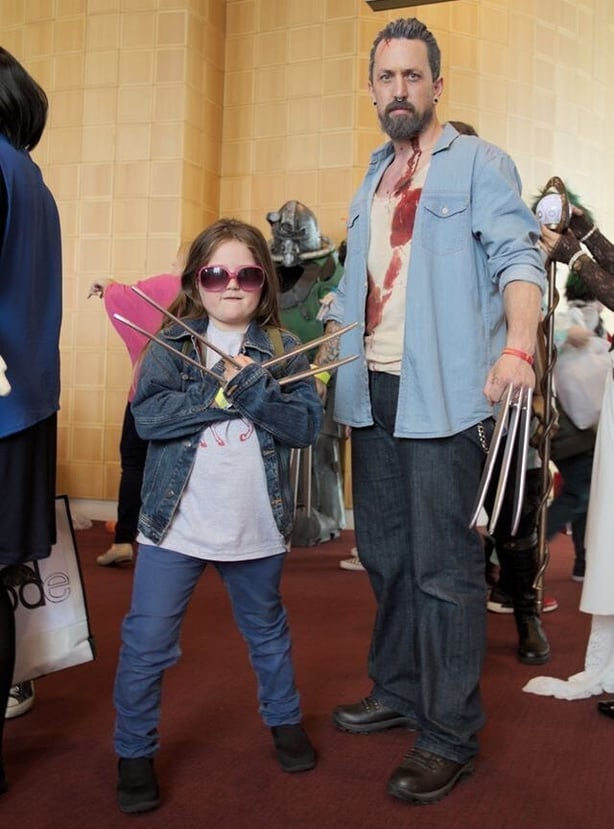 Their forthcoming Spring Edition sees one of their best line-ups to date, with the likes of original Robocop star Peter Weller, Brooklyn Nine-Nine's Stephanie Beatriz, Rogue One's Spencer Wilding, Harry Potter's Jason Isaacs and cartoon voiceover legends Maurice LaMarche and Rob Paulsen all appearing this March.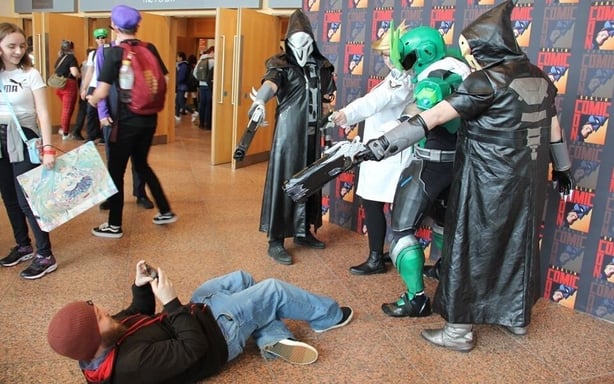 So, if you've ever had an urge to dress up as your favourite Scooby-Doo gang member, or meet The Incredible Hulk in person (or at least the guy who played him on TV in the '70s), then we might just have the event for you...
Dublin Comic Con's Spring Edition takes place from March 14th - 15th, 2020 - find out more here.
Pics: Rory O'Sullivan via Geek Ireland