Conductor Leonard Slatkin returns to the National Concert Hall, Dublin for an all Beethoven concert with the RTÉ National Symphony Orchestra.
Soloist Stefan Jackiw joins them to perform Beethoven's Violin Concerto in a concert also featuring his 7th Symphony and The Consecration of the House Overture, presented by RTÉ lyric FM's Paul Herriott.
In the 250th anniversary year of his birth, we salute one of classical music's giants: Ludwig van Beethoven and who better to do it with than internationally acclaimed conductor Leonard Slatkin, than a powerhouse presence on the podium and returning for his second appearance this season with the RTÉ National Symphony Orchestra. A force of nature, an innovator, a radical, a revolutionary, a genius, Beethoven fought crippling depression and deafness to compose some of the greatest, most moving, exhilarating, stimulating and memorable music ever written.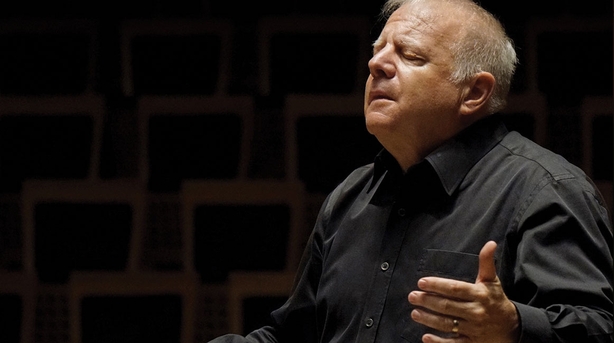 Composed to mark the re-opening of a Viennese theatre in 1822, The Consecration of the House is a stately, noble and grand overture in the ornately bristling style of Handel that carries itself with a swaggering lightness in a mellifluous mash-up of past and present.
Dismissed as unplayable at its premiere in 1806, Beethoven's only Violin Concerto is now an immovable cornerstone of the repertoire. Marked by seething, surging contrasts between tempestuous storm and serene calm, it boasts some of the violin's most challenging music. 
Programme: 
Beethoven: The Consecration of the House Overture
Beethoven: Violin Concerto
Beethoven: Symphony No. 7
With the RTÉ National Symphony Orchestra, featuring Leonard Slatkin (conductor) & Stefan Jackiw (violin)