The 25th Festival of Youth Orchestras, presented by the Irish Association of Youth Orchestras (IAYO), will take place on Saturday, February 8th, 2020, in the National Concert Hall in Dublin.
It's a significant milestone for the IAYO - to mark this special occasion, they will establish a Festival Orchestra which will have young musicians from across Ireland, in addition to featuring Youth Orchestras from around the country.
Director of the IAYO, Allin Gray, writes for Culture about the occasion…
The year 2020 marks a milestone in the development of youth orchestras and orchestral culture in Ireland with the 50th anniversaries of both the National Youth Orchestra of Ireland and the Irish Chamber Orchestra, along with the 25th edition of the Irish Association of Youth Orchestras Festival of Youth Orchestras - which takes place at the National Concert Hall on Saturday 8th February.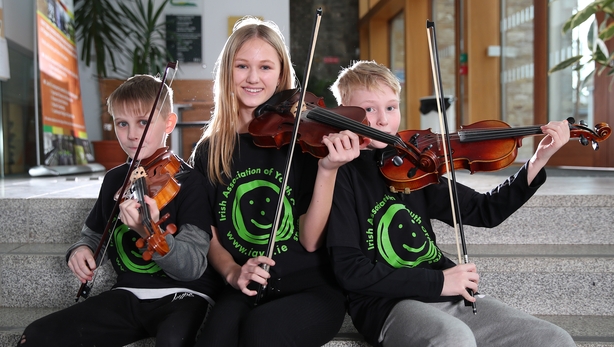 In the summer of 1970, Olive Smith brought together 63 musicians aged 14 - 20 from all parts of Ireland for a residential course at Our Lady's School, Rathnew in County Wicklow – the first Irish Youth Orchestra. Hugh Maguire, an Irish violinist who had been leader of both the London Symphony Orchestra and the BBC Symphony Orchestra, became Musical Director and Conductor - roles he held until his retirement in 1990. The orchestra grew and flourished under the leadership of Olive and Hugh and they have left an enduring legacy on the Irish musical landscape. Olive's daughter, Gillian Smith, has recently released a book on her mother's contribution to Irish musical life: Olive Smith - A Musical Visionary. Loretta Keating succeeded Olive Smith in 1983 and held this position until 1996 when she was followed by Joanna Crooks under whom the orchestra developed its highest range of training and performance opportunities. Carol-Ann McKenna is delighted to be at the helm for their 50th Anniversary.
Watch: IAYO 2019 - Young Ensembles
The journey of the Irish Association of Youth Orchestras (IAYO) began in 1994 at the Dublin Youth Orchestras Summer Concert according to the late Agnes O'Kane, founding Administrator of IAYO and after whom our annual awards for volunteers are named. Agnes was approached by Sr Concepta Murphy of Donegal Youth Orchestra with the idea that "Something be done for young orchestras outside of Dublin". Agnes at first thought it was to be an easy task of simply compiling a list of youth orchestras and interested parties. Dublin Youth Orchestras very generously sent her £200 to cover the start-up expenses, -which incidentally they have never asked to be returned - and since then, they have been unwavering in their support. With the help of Andrew Robinson, Director of Maoin Cheoil an Chláir, nearly twenty heads of youth orchestras from around Ireland attended the inaugural meeting held in Ennis - IAYO was formed!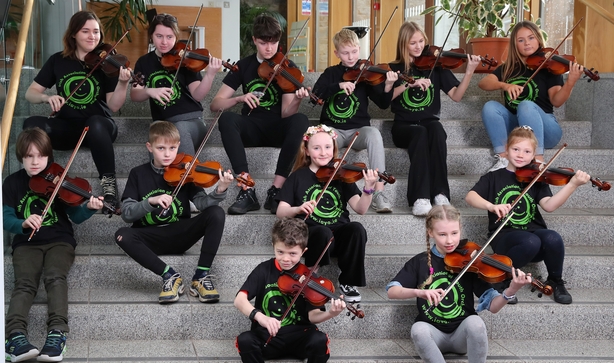 That day, they made decisions to base IAYO in Cork, to have representatives from each province on the committee, and to seek funding for an instrument bank. They achieved all of these in a short space of time and decided to hold a national festival for youth orchestras at the National Concert Hall in February of 1996.
Twenty-four years and almost 12,000 young musicians later, our 25th edition sees performances by a specially gathered Festival Orchestra with players from 25 of our 95 member organisations along with the National Youth Orchestra celebrating their 50th birthday.
The 25th Festival of Youth Orchestras takes place on Saturday 8th February with performances at 3pm and 8pm - find out more here.