'He moved through the fair. 'This is the opening sentence of Walter Macken's The Silent People, part of a trilogy of historical novels written between 1959 and 1964.
It tells the story of Dualta Duane in Famine times and is set in the West of Ireland. I must have been about 12 or 13 when I read it and it has stayed with me ever since - harrowing is the word that comes to mind, though I probably didn't know that word back then!
I guess I didn't quite grasp the political context then either, but this latest book by Marita Conlon-Mckenna brings that clearly into focus. The Hungry Road opens in June 1843, as crowds are gathering for the Monster Repeal Meeting in Skibbereen in West Cork, to hear their 'great hero' Daniel O'Connell.
There's a sense of hope and optimism as people gather and we meet the main protagonists, Mary and John Sullivan, Dr Dan Donovan and local priest Fr John Fitzpatrick. Dr Dan is a real-life character who became medical officer at the workhouse in Skibbereen in 1839.
Listen to Ryan Tubridy's interview with the author here
The honourable doctor's Diary of a Dispensary Doctor appeared in several publications in Ireland and England throughout the 1840s and helped to shine a light on the appalling suffering of the people, particularly in West Cork.
Conlon-McKenna uses those diaries to help weave her narrative. No stranger to West Cork, her mother's people came from Skibbereen and her grandmother is buried in Abbeystrewery cemetery, which also contains a mass grave where some 9,000 coffin-less Famine victims are buried.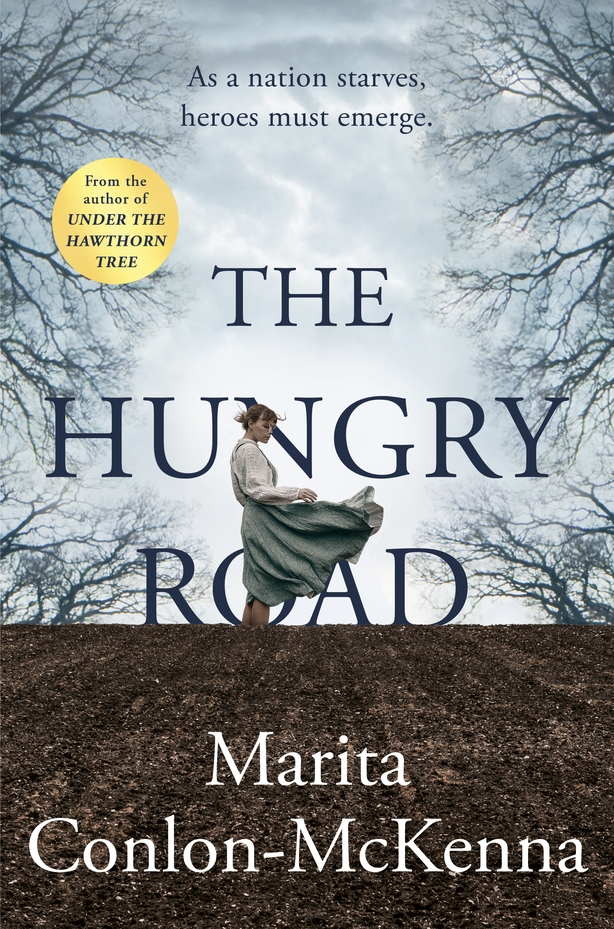 The author is no stranger to the subject either. Her 1990 children's classic Under the Hawthorn Tree, which also tells a Famine story, features regularly on the school curriculum.
She spent three years working on The Hungry Road and as she explained to Ryan Tubridy in a recent interview on RTE Radio, 'I can't make you care about a million people, but I can make you care about four or five' - and she does.
We need your consent to load this rte-player contentWe use rte-player to manage extra content that can set cookies on your device and collect data about your activity. Please review their details and accept them to load the content.Manage Preferences
Listen: Marita Conlon-McKenna talks The Hungry Road on The Ryan Tubridy Show
'Mam, there's a fierce bad smell outside' Nora Sullivan tells Mary, following heavy rains in August 1845, and when Mary goes to investigate, her attention is caught by 'the strange, sudden wilting of the tall potato stalks which seemed to have blackened and collapsed. Row after row of their potato plants were stricken.'
And so the horror begins. Deprived of their livelihood, tenant farmers still had to pay rent for the most part, never mind put food on the table. Slowly and reluctantly, they sold off all their possessions in order to do just that.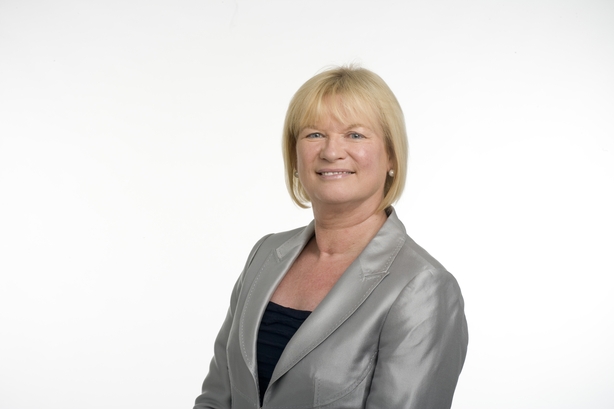 As the fever set in and with no help coming, some communities fought back. Conlon-McKenna points to the courage, kindness and strength of human spirit that drove people on. In Skibbereen they organised a soup kitchen, but in the end some were too weak to make it that far, with no shoes and few clothes in the middle of winter.
A roadworks scheme was set up but wages were low and men, weakened by hunger, began to get 'road fever'. The only option for those strong enough was to leave, and Dr Dan helped many to gain passage on a cargo ship. For people like the good doctor, working to help the poor and displaced, the risks were high too.'These past weeks it had been his greatest fear that the fever would somehow spread from the poor and starving to the rest of the town's population. Now, here in his own home, that fear had come to pass.'
When they could no longer help themselves, up to a million people left Ireland at that time on the infamous 'Famine ships'. For many, there was no escape and they never made it to Liverpool, Gross-Ile or New York. However, some 52,000 Irish people landed in New York in 1847 at a time when that city's population stood at 340,000.
This fine novel is a timely reminder of where this country has come from, and how much we lost because of the Great Hunger, both physically and in the wider cultural sense. Read it and weep.