The Irish movie and TV industry is poised for a roaring twenties, following a decade in which native cinema went truly global, wowing audiences and winning many top awards, writes Esther McCarthy.
Many leading figures believe Irish storytellers are well-placed to build on the extraordinary successes of the last decade, which saw a huge increase in the numbers of breakthrough talent. But in an industry that's hugely competitive and ever-evolving, there's no room for complacency.
"There's no reason why something small in scale but sharp, confident and excellent from here can't play on streaming/cable platforms all over the world."
While many filmmakers including Jim Sheridan and Neil Jordan have long been blazing a trail internationally, most in the business here believe it's been an important decade in Irish film as the sheer scale of established and emerging talent continues to make an impact.
Irish animators, too, have become a leading force in the creation of big and small-screen stories seen in scores of countries across the world.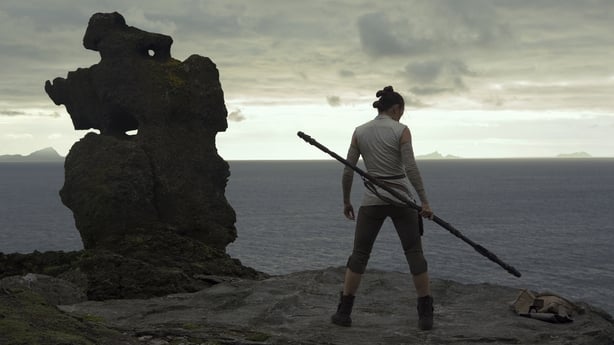 High-profile productions such as Star Wars' The Force Awakens and The Last Jedi, which filmed on multiple locations here including Kerry's Skellig Michael, have also helped establish Ireland as a filming location.
The industry here has doubled in size in recent years, and the Government have stated they aim to double the sector again. "I think we're perceived very well. I think that Ireland is seen as a very creative country," said Ed Guiney, the Oscar-nominated producer of Room and The Favourite, and co-founder of production and distribution company Element Pictures.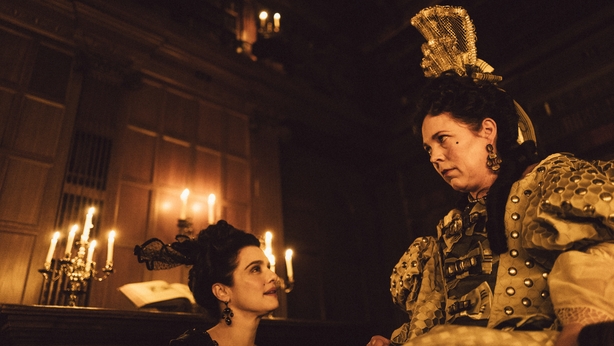 "When I say to people in America that we're smaller than a borough of New York, that it's four and a half million people, they're really surprised that it's such a small population. Across music, theatre and books, movies we are really making an impression and that helps. That's a virtuous circle.
"There are lots of amazing people out there, and I think someone like Saoirse (Ronan) is such a great ambassador for the country, and for herself and by extension, all of us. Her Irishness, she wears it very proudly and prominently. That is, I think, probably inspiring for other young actors."
It's been quite a decade for Element. Guiney cites the big commercial success of John Michael McDonagh's The Guard (2011) as a big turning point for the company, in a competitive industry where success is never guaranteed. The comedy starring Brendan Gleeson and Don Cheedle became the most successful independent Irish film of all time here.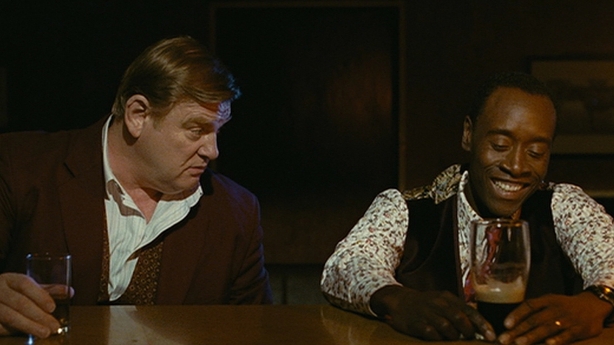 "That was a big moment in the life of the company, in terms of having a proper international hit and also a proper domestic and UK hit as well," observed Guiney.
"The truth is we were in a really difficult position financially. We were in a real fight for survival just before we had that hit, so it was really important for us."
Over the following years they built on that success, with films like Lenny Abrahamson's Frank (2014) beguiling movie-goers. They also had the first of three collaborations with filmmaker Yorgos Lanthimos, who directed a cast led by Colin Farrell and Rachel Weisz for The Lobster (2015), which got an Oscar nomination for Best Original Screenplay.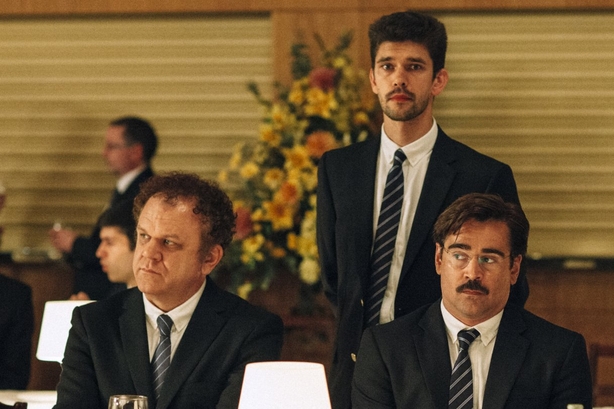 The following year Element was at the races again, getting four Oscar nominations for Abrahamson's critically acclaimed Room, and a Best Actress win for Brie Larson. "Those two films came out and in different ways, very much put our names out there as producers of high-quality filmmaker-driven films for the international market," said Guiney. "They both have their roots in Ireland in some ways but neither of them are Irish. They're not about Ireland."
2016 was a remarkable year for the Irish at the Oscars, with John Crowley's Brooklyn, a sweeping period drama adapted from Colm Tóibín's much-loved novel and filmed partly in Co Wexford, getting three nominations.
Many in the industry agree that as a storytelling nation Ireland has become more outward looking and confident, buoyed by the success of the past decade.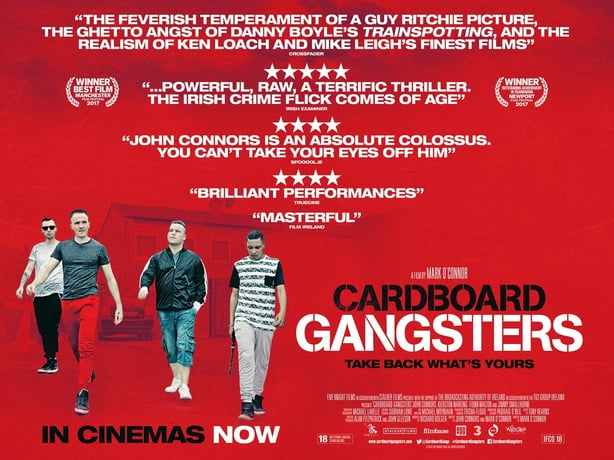 It's been a decade in which domestic films like The Stag, Handsome Devil, The Young Offenders, Float Like a Butterfly, Cardboard Gangsters, Michael Inside, Song of Granite, Sing Street, Philomena and Stella Days all told Irish-set stories that found international viewers.
Documentaries including Emer Reynolds' The Farthest, an award-winning story of The Voyager project; Gaza, Garry Keane and Andrew McConnell's account of life on the Gaza Strip; and Katie, Ross Whitaker's portrait of Katie Taylor as she bids to turn professional, are just a small representation of the quality of documentaries being produced here in the past decade.
Many other films including Black '47, a revenge thriller set during The Famine; The Hole in the Ground, a horror/mystery centred on a mother/son relationship; and the comedy horror Extra-Ordinary, reflect an approach of telling stories through genre. Element's further collaborations with Lanthimos, The Killing of a Sacred Deer and The Favourite, both enjoyed international acclaim and awards success. In the past decade, there have been 30 Oscar nominations for Screen Ireland-backed titles.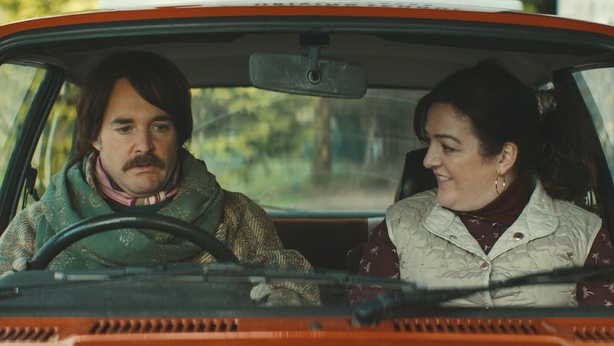 Such achievements have proved to Irish filmmakers, if it needed underlining, that strong storytelling has universal appeal and can resonate with audiences all over the world. It also gave the industry the confidence to expand beyond that, redefining what it meant to be an Irish film.
"Ten years ago we were telling Irish stories, and I think that was culturally a really important thing to do and it was amazing if those stories broke out and travelled the world," said producer Rebecca O'Flanagan of Treasure Entertainment.
"What I would notice from my personal experiences doing something like Viva (set in Cuba) and also Papi Chulo (set in Los Angeles), is that Irish storytellers are telling the stories that have captured and inspired them, but not necessarily working through a prism of Irishness. And to me, that's a sign of a mature industry.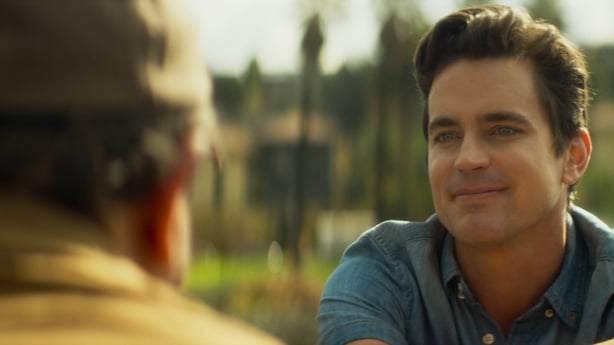 "So many of our stories still reflect some sense of cultural Irishness, and I think it's always important. But I also love the fact that we've had the opportunity in more recent years to go: 'OK. Here's just a really interesting voice that has a story to tell'."
O'Flanagan feels there are a number of factors that are contributing to the growth. "People like Ireland and have an interest in Ireland - if Irish stories are hitting the mark there is an international market there for them. It's also been the culmination of years of both investment and very hard work by organisations like Screen Ireland. Those things take a long time to pay off, they are 10 and 15-year programmes that you need in order to finally feel the benefits. I think we're at an exciting time now in terms of the continuation of new voices that are out there. I think there are so many interesting women who are just now starting to break through. Of course, we've had a number of super-talented people before but we haven't had it in the same volume as we have now.
"I think it's like what happened with Denmark and television a number of years ago," added O'Flanagan. "It's part of the branding of the industry when you have that kind of quality of work coming out of a territory that people go: 'Interesting stuff is happening there. We're interested in what's coming out of there'. It's still really competitive and you're not going to get a free pass or anything like that. But I do think people are going: 'Brand Ireland is producing really interesting work at the moment'."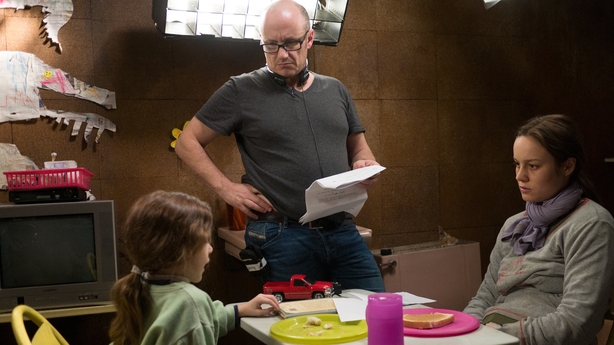 Director Lenny Abrahamson, Oscar-nominated for Room, feels that success is happening as the industry matures and evolves. "The more films you make as a director that aren't disasters the easier it is to make the next one, and a kind of momentum grows," he said. "Perhaps the reason why the last 10 years have been so good for Irish cinema is a simple one - that enough years have passed since the Film Board (now Screen Ireland) was reinstated and the government put a half-decent strategy in place to encourage the industry here. Enough time has passed to allow talented people and a few good companies to get a foothold and get experience and start to produce films. What we've seen this decade is the result of 20-30 years of investment and work.
"It's a natural function of the work improving and the filmmakers getting more confident and assertive. And it's not about watering down the work to make it travel - in fact, it's the opposite. You can be true to the local reality without being parochial.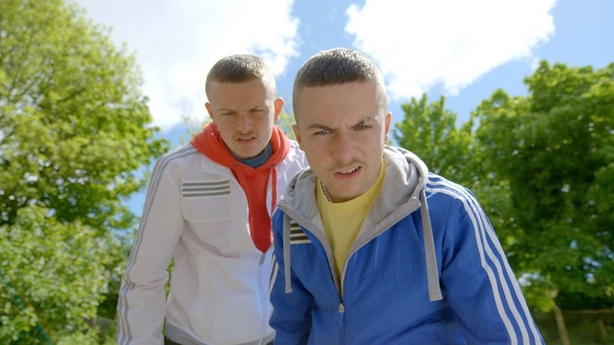 "The openness of international audiences to more challenging and left-field stories from anywhere and everywhere is a huge opportunity. There's no reason why something small in scale but sharp, confident and excellent from here can't play on streaming/cable platforms all over the world."
Abrahamson also feels that there is growing awareness of an interest in Irish stories internationally that filmmakers should capitalise upon.
"Generally, the attitude abroad is that there is a great amount of talent here for such a small country. In the year Room was nominated for Best Picture there were two Irish films in the eight (nominees) - the other being Brooklyn. It's pretty noteworthy when a quarter of the Best Picture nominations are from a country as small as this one."
An incredible sweep at the @EuroFilmAwards for The Favourite and @ElementPictures! A warm congratulations to Robbie Ryan, winner of the previously announced Best Cinematographer award. 🎥🎉 #IrishTalent #IrishFilm https://t.co/rQd44w85z2

— Screen Ireland (@ScreenIreland) December 9, 2019
Actor Victoria Smurfit, who recently completed filming Rachel Carey's Hair Raisers in Ireland, feels that Irish talent has made its own success through the quality and diversity of what has been produced over the past decade, as well as the very many Irish talents making their mark. "The international industry seems to now understand that being Irish doesn't mean you only play the nun or the girl off the boat," she said. "So many astonishing Irish films have crossed genres and opened up a sense of humour to wider audiences that has allowed more than tropes to exist.
"It's a very real indication of Irish film making being taken seriously. We're a small island with enormous talent. Saoirse has broken through and made the female Irish acting community part of the top tier and global. Our directors are visionary. It just shows you if you allow the talent to realise their vision and back them financially that the sky is the limit. We're storytellers that weave depth with humour and an honesty that is instantly recognisable to most people. There's nothing saccharine about how the Irish tell a tale."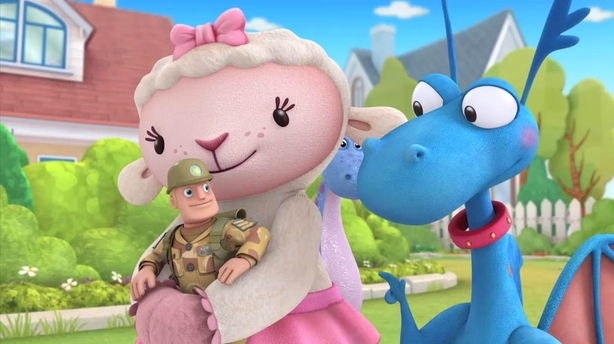 Long a strong element of the industry here, the animation sector is riding the wave of a boom at the moment. Co-founder of Brown Bag Cathal Gaffney, whose successes this decade included Angela's Christmas and TV series Vampirina and Doc McStuffins, said there have been a number of key drivers. "There's a lot more technology, particularly in the animation sector. You see an awful lot more production companies doing a lot more work in-house. "Another key driver is obviously the streamers. Slow beasts that move like glaciers are now competing head to head with technology companies as they're listed on the stock exchange. It's a golden age, and everybody is benefiting from it at the moment."
In fact, he said that the challenge for animation is keeping up with demand. "One of the biggest challenges that the animation sector has isn't sales. It's in talent - there's a global shortage of talent. It's finding the right people, and one of the reasons we acquired a studio in Bali this year. While we have very good colleges in Ireland, the sheer volume of graduates that they produce each year is quite small, I think curriculums need to be reviewed every five years. Train the trainers is a big mantra that I would have.
"But I think there's a very good creative entrepreneurship in Ireland. There's more work produced in Ireland every year than all of the UK and Germany combined, for instance. So we really are knocking it out of the park as a small territory."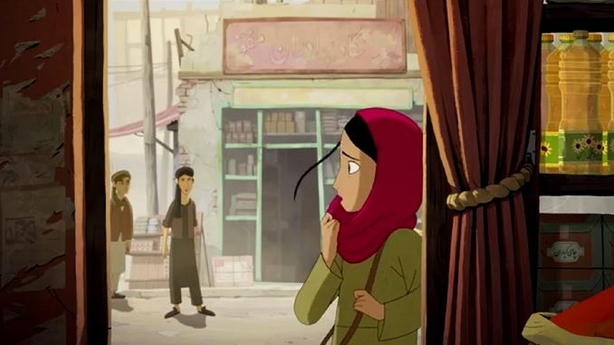 Filmmaker Nora Twomey of Cartoon Saloon, Oscar-nominated for her work on The Breadwinner, feels the growth in opportunities in the past decade has been remarkable. "You know, for people, for families to be able to turn on their TV and see a home-grown series, animation series and film to such an amazing standard, that's something that we almost take for granted now," she said. "The craft that you're seeing on the screen is just absolutely incredible.
"I think in filmmaking in general, there are so many opportunities out there and Ireland is perfectly positioned now to take advantage of that. That is because many years ago, Screen Ireland, then the Irish Film Board, really started to invest in Irish talent. My first short film (From Darkness) was commissioned by the Irish Film Board. And for me, that was absolutely massive, it was such a confidence boost.
Watch Nora Twomey's short film From Darkness:
We need your consent to load this YouTube contentWe use YouTube to manage extra content that can set cookies on your device and collect data about your activity. Please review their details and accept them to load the content.Manage Preferences
Twomey feels we live in an era where content is king but also that "these things ride in waves" and planning ahead is crucial. Animators should focus on honing their business skills as well as their creative ones, she feels.
"Animation Ireland is all about trying to future proof the industry here, so that we can have a strong indigenous industry where we have a lot of very strong storytellers who own their content as much as possible. Art and business, of course, aren't happy bedfellows. But they can be and they should be in order to, again, protect the interests of the creative.
"We are also heading towards a time where we have more representation in our storytelling. With women, with people of colour, with people from different experiences. It's great seeing that come to the fore now, but we need a lot more of it. That's something that I'm really looking forward to seeing more of. I think the younger generations coming up and the empathy that they have for the world and for each other, that's a very positive thing, because storytelling is an expression of empathy."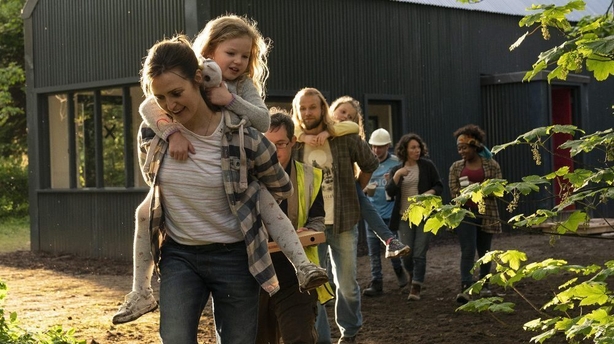 The twenties look set to consolidate Ireland's hard-won place in storytelling. Sean Durkin's The Nest and Phyllida Lloyd's Herself will both bow at Sundance. Several other movies, including Sea Fever, Calm With Horses, Vivarium, Rose Plays Julie and Rialto are all approaching release following rave early reviews on the international festival circuit. Cathy Brady's highly anticipated Wildfire will also come to screen, as will Emer Reynolds' documentary on Phil Lynott, Songs For While I'm Away.
"Storytelling is critical to self-identity and protecting who we are and what our history is and what our current psyche is."
But in an ever-evolving and hugely competitive industry, complacency is not an option. And there are areas where Ireland can adapt to reap further benefits, filmmakers feel.
"I think we could be making more of the opportunities in television internationally," said Ed Guiney. "I think we've been really slow off the mark, with the exception of James and Morgan (James Flynn and Morgan O'Sullivan, the producers of Vikings), and maybe ourselves with Dublin Murders and now Normal People. I think it's very hard to grow, to grasp the big international opportunities when you don't have an indigenous television sector. That's the biggest hole in our armour at the moment."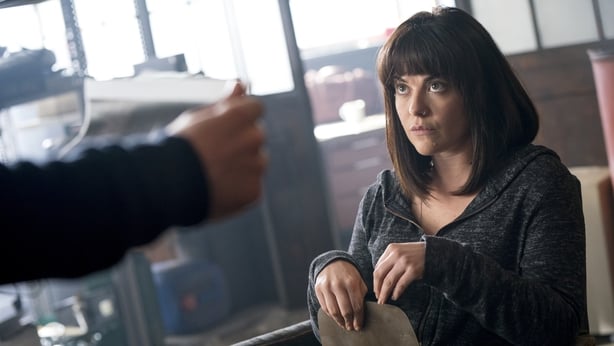 Rebecca O'Flanagan also feels Ireland can benefit from more TV production and the ongoing development of its indigenous screen industries.
"Section 481(Ireland's tax credit) is very attractive and I think we are a very attractive venue to come to, and it's a really important part of the industry. But I think we now have to have continued investment in Screen Ireland and RTE and TG4, so that we can really ensure that the indigenous industry remains really strong and is protected and has that support.
"I think it's really interesting that we've opened up into television and people who have been traditionally filmmakers are moving into that arena as well. Storytelling is critical to self-identity and protecting who we are and what our history is and what our current psyche is."
Watch the trailer for Song Of Granite:
We need your consent to load this YouTube contentWe use YouTube to manage extra content that can set cookies on your device and collect data about your activity. Please review their details and accept them to load the content.Manage Preferences
Lenny Abrahamson also feels there is scope for further indigenous production. "While servicing foreign productions is important in keeping the whole ecosystems running, there is really no point unless we are developing our own film makers and producing our own films. We could do a lot more - much much more, though. I'm convinced there is room for much more indigenous production.
"We need a continued commitment and support from government, we need to solve the broadcaster problem and establish a much healthier situation in TV drama. There's a lot to do in terms of training and education, and we need to be really demanding of writers, directors and producers. It's not enough to make OK work and live comfortably within the funding structures - the work has to be really good if it's to sustain, and if - and this is the most important thing - it's to be of value in the lives of the people who watch it."
---
The views expressed here are those of the author and do not represent or reflect the views of RTÉ