And how was your week? Here's our handy tip sheet of Cultural musts for the next seven days...
THE DUBLIN BOWIE FESTIVAL
The annual celebration of all things Ziggy gets bigger and better every year; the 2020 installment (running January 8th - 12th) features everything from a live show from Holy Holy, featuring trusted DB collaborator Tony Visconti & Spiders From Mars drummer Woody Woodmansey, performing The Man Who Sold The World and Ziggy Stardust albums in their entirety, to a Bowie Ball and screenings of '80s movie classics Labyrinth and The Last Temptation Of Christ - find out more here.
A BEGINNER'S GUIDE TO BRAVERY
The eagerly anticipated debut album from young Dundalk singer-songwriter David Keenan is the first must-hear Irish album of 2020...
UNCUT GEMS
Trust us, Adam Sandler will land his first Oscar nomination for Best Actor for his career-defining turn in this gonzo crime flick from The Sadfie Brothers, now in cinemas ahead of its Netflix debut later this month. Even the score (by Daniel Lopatain, AKA Oneohtrix Point Never) is a hit...
KEEP YOUR EYES ON ME BY SAM BLAKE
The author of the Cat Conolly trilogy (AKA Vanessa Fox O'Loughlin) is back with her latest gripping thriller - described as Strangers on a Train meets Dial M for Murder - call it a double Hitchcock - it explores what happens when two wronged women, Lily Power and Vittoria Devine meet on a plane bound for New York. Destination... murder!
COLIN FARRELL IN THE GENTLEMEN
The Farreller's highly enjoyable turn in Guy Richie's geezer gangster flick is giving us some serious Joe Duffy vibes...
THE RTÉ CHOICE MUSIC PRIZE DEBATE
Sure look.... Have a listen to the contenders and decide for yourself.
1917
January is always a good month for movie releases, and Sam Mendes' one-take WWI epic demands to be seen on the biggest screen imaginable - think Dunkirk meets Saving Private Ryan, by way of Birdman.
MESSIAH ON NETFLIX
With Netflix set to spend $18.5 billion on content in 2020, Messiah is their latest high concept series to drop globally on the service, and you can immediately see the money on the screen. It tells the timely story of a charismatic young preacher who appears in Syria proclaiming himself as the next chosen one and gathering followers by the dozen in the tinder box environment of the Middle East. The excellent Michelle Monaghan plays the sceptical CIA operative who starts digging into the background of this apparent miracle man. Here's hoping it lives up to the promise of the opening episodes...
CELEBRATING THE VOICE WITH TARA ERRAUGHT
Fresh from a rave review in The Guardian, leading Irish mezzo-soprano Tara Erraught turns guest Artistic Director for a weekend of events at this year's Drogheda Classical Music Festival. From Friday 31 Jan to Sun 2 Feb, Tara has programmed concerts, masterclasses, a talk by New York-based laryngeal consultant surgeon plus a yoga workshop! Eight singers - four of whom hail from the North East region - will take part in masterclasses led by Tara and pianist Dearbhla Collins, culminating in two concerts featuring Erraught and the emerging singers including an opera concert on Sunday 2 Feb with the Irish National Opera orchestra. Find out more here...
A HOLY SHOW
Janet Moran's acclaimed play heads off on a national tour at the end of the month - truth being stranger (and funnier) than fiction, it's a hilarious tale based on the 1981 hijacking of an Aer Lingus plane by an ex-Trappist monk, with a bottle of water as his weapon, the Pope as his nemesis, and a burning desire to know The Third Secret of Fatima. Find a date near you here...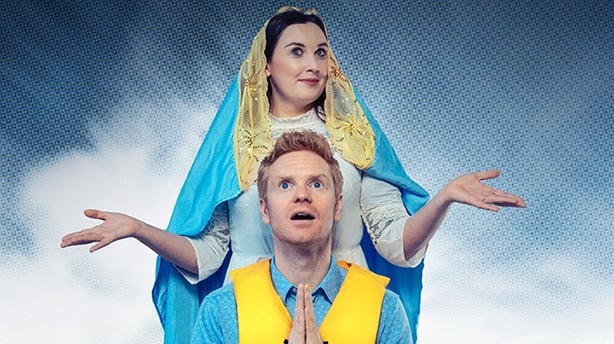 Contributors: Jim Carroll, Derek O'Connor, Neil Leyden, Nigel Wheatley