The crash between end of year and start of year is a great time for cinema - with Christmas blockbusters and award season releases, there is quite literally something for everyone.
But it's my least favourite time to be writing about cinema, due to the nature of lists: best of, worst of, ranking, plus all their permutations and offspring. It's double jeopardy this year, as it's also the end of the decade. I don't really care for all the maths. Cinema is an art form, not a sport.
That being said, let's get on with it and pull off the double strip plasters...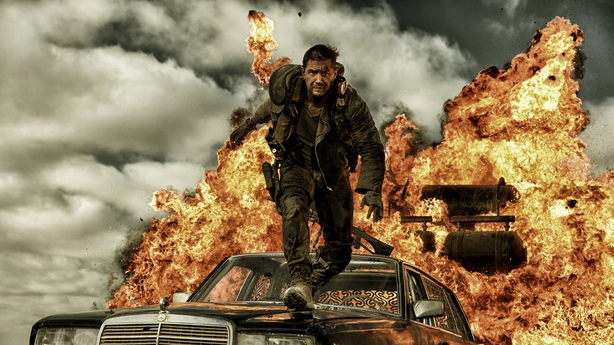 Best Movies Of The Decade, in no particular order:
Män som hatar kvinnor (The Girl With The Dragon Tattoo)
Happy People: A Year in the Taiga
Midnight In Paris
Planet Of Snail
A Separation
Holy Motors
The Master
Blue Ruin
Citizen Four
Finding Vivian Maier
The Tribe
Only Lovers Left Alive
Mad Max: Fury Road
Blue Is The Warmest Colour
The Big Short
Phantom Thread
Yeah, there's more than ten, and some were released the same year, but all were either adrenaline pumping, eye-opening, bowel crunching, shocking, moving, enlightening or downright surprising. Some had immediate impact, such as Fury Road and the incredible documentary Finding Vivian Mailer, somewhere slow burners, working their way down into your psyche until you just couldn't understand how you failed to realise this was a classic to begin with - such as Paul Thomas Anderson's The Master.
Years ago, I didn't want to go home after work (long story). So I went to the pictures. Okay, I work in a cinema. We weren't showing this particular film, but I went mostly because the showtime was convenient. And that's how I discovered the incredible indie thriller Blue Ruin. If you or I were to set out on a trail of revenge, this would likely be how it would play out...
Despite spending much of my childhood living for Star Wars and my teens and early twenties sunk into comic books - to the point I ended up managing two comic shops - neither genre features in my best of decade list. I always understood the return of Star Wars was never ultimately going to be about my generation. But it had one simple job for us first run fans: closure. That's all I wanted. And it failed out of the gate on its first try. Again on its second. Despite a third pending, for which I already have my tickets, it's just too damn late...
As for superheroes... Oh, Marvel, my Marvel! I'm done. I can't take it anymore. I think if I watch another one of these movies I'll be in danger of getting the cinephile equivalent of diabetes. There is room for the Marvel movie in the pantheon of cinema. But the blowback of their sheer dominance both in volume and cultural headspace has been devastating. Capitalistic cinema writ-large.
Speaking of superheroes, did you know cinema ticket sales on Scorsese's The Irishman spiked as soon as it appeared on Netflix? And speaking of The Irishman, here's my 2019 list:
Best Movies Of 2019, in no particular order:
The Irishman
Dragged Across Concrete
Laurel and Hardy
Dolemite Is My Name
Apollo 11
For Sama
Monos
Crawl
The Laundromat
Parasite
Oh to have experienced the vibe of the audience during this year's surprise film at the Dublin Film Festival, trapped as they were Dragged Across Concrete. The movie has ended up on many end of year worst film lists. But this powerful crime drama is a gripping 159-minute watch. Wholly unpredictable, with dialogue you can brush your teeth with, writer-director S.Craig Zahler has a better, sharper voice than a certain Q. Tarantino.
On the documentary side, nothing really compared to For Sama, from filmmakers Waad al-Kateab and Edward Watts. Covering five years in the life of Waad al-Kateab during the uprising in Aleppo, Syria as she falls in love, marries and gives birth to Sama, all while surrounded by cataclysmic conflict. If it is at times a difficult watch, imagine then what it must be like to have actually lived through this?
Stories, even in cinema, tend to be about the journey. But endings, whether a plot point or visual note, are an art form within themselves. My favourite double feature this year was watching The Laundromat and Crawl back to back. One may have been about the super-rich scandal of the Panama papers and the other about a housebound marauding crocodile, they both still manage to have the same ending.
As far as my ending goes (my cinematic year, that is) It's gone out on a doozy. While not on general release in Ireland until February 2020, Boog Joon Ho's Parasite may well turn out to be the first great film of the new decade. All I will say is avoid the trailer if you can and go in cold. Since it's already out in U.S. cinemas, Parasite qualifies for the Oscars in January. Forget Best Foreign Film: this one easily deserves Best Picture consideration.