They really don't have holly or tinsel on them - there's plenty of that around - but these books are built to last and will make worthwhile Christmas prezzies for friends and family members. Paddy Kehoe assembles some of the top choices from our books pages in 2019 and some extra.
Show Them A Good Time - Nicole Flattery (Stinging Fly)
Irish author Nicole Flattery has signed what is known as 'a six-figure pre-empt' for foreign publication of these stories, with a novel also in the package from Bloomsbury, set in Andy Warhol's Factory in New York. Rueful and impish in tone, Flattery skillfully controls and manipulates her dark materials in her debut collection. Flattery won Short Story of the Year award at the recent An Post Irish Book Awards for her story Parrot which features in her debut collection.
Read our review here and sample an extract from the title story 
Blue Moon - Lee Child (Bantam Press)
If ever a Jack Reacher adventure deserved to be soundtracked with Johnny Cash's The Man Comes Around, it's this one, writes Harry Guerin, who enjoyed an urban western where the biggest hobo finds himself squaring up to rival crime syndicates. Read our full review here
Postscript - Cecelia Ahern (Harper Collins)
The sequel to PS I Love You picks up seven years after Gerry's death, and six years since his widow Holly read the last of his letters. Holly has grown considerably since his death and there has been a lot of changes in her life, with new man Gabriel being the biggest one... Read our full review here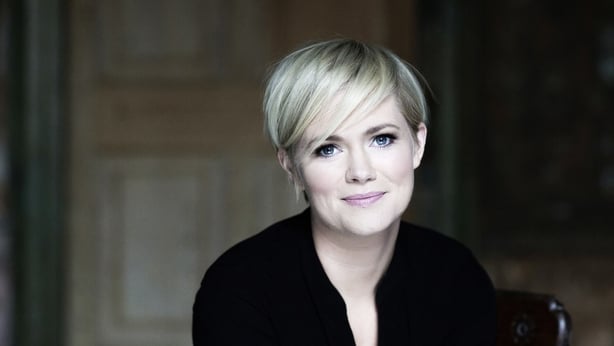 Once, Twice, Three Times an Aisling - Emer McLysaght and Sarah Breen  (Gill Books)
Laugh out-loud storylines and cultural relatability in the An Post Book Awards Popular Fiction Book of the Year, the latest in the highly bankable Aisling series. The book is the love child of Derry Girls and Bridget Jones Diary writes Orlagh Doherty, whose full review can be read here
Girl - Edna O'Brien (Faber & Faber)
Edna O'Brien's nineteenth novel depicts the trauma which Nigerian schoolgirls faced when ambushed and captured by Boko Haram militants. This raw account of a young girl's captivity and escape is nothing short of heartbreaking. Read Orlagh Doherty's full review...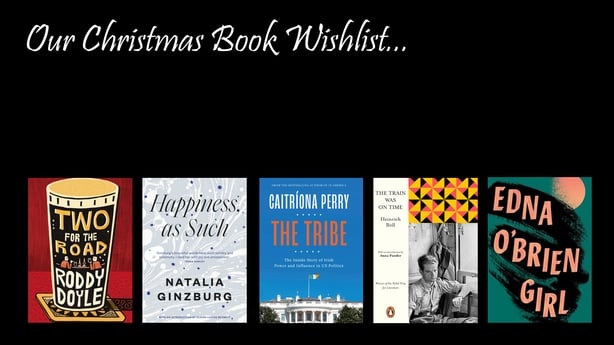 Night Boat to Tangier - Kevin Barry (Canongate)
Kevin Barry's 224-page novel is a darkly comic, endearing snapshot of two old-school Irish gangsters as they await the arrival of a loved one at the port of Algeciras in Spain. Read Grace Keane's review here.
The Testaments - Margaret Atwood (Penguin)
From the very opening pages, this book feels different from the first, writes Sinead Crowley. The Handmaid's Tale was a work of literary science fiction, concentrating on one woman's story, with every event filtered, by necessity, through her eyes. The Testaments is painted on an expanded canvas, and takes readers beyond the borders of Gilead as cracks in its oppressive regime begin to appear. Read Sinead's full review.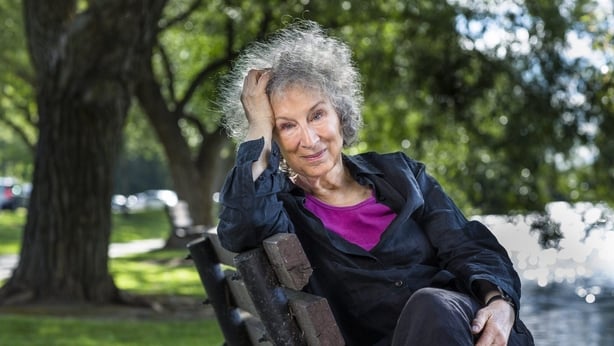 Shadowplay - Joseph O'Connor (Penguin/Random House)
Shadowplay revolves around acclaimed Dracula author Bram Stoker, actor and impresario Henry Irving and leading lady Ellen Terry, and the complicated relationships between them. The novel was voted Irish Novel of the Year at the recent An Post Irish Book Awards - read Eileen Dunne's review.
The Train Was on Time - Heinrich Boll (Penguin)
Twenty-four-year-old Andreas, a disillusioned German soldier, is travelling on a troop train to the Eastern Front when he has an awful premonition that he will die in exactly five days.  Arriving in Poland the night before he is certain he will die, he meets Olina, a beautiful prostitute, and together they attempt to escape his fate. This 128-page novella (whose original German language title is Der Zug war pünktlich) was the first work of published fiction  - within book covers at least - from Boll (1917-1985) who won the Nobel Prize in 1972.
A Bend in the River - VS Naipaul (Everyman's Library)
VS Naipaul (1932-2018) won the Nobel Prize for Literature in 2001 but before that singular accolade he won the Booker Prize in 1971 for In a Free State while A Bend in the River was shortlisted for that prize in 1979. In an unnamed African country a new regime, led by 'the Big Man' spreads fear as savagery threatens to return to the eponymous bend in the river. This compelling 271-page story has been reissued in an attractive hardback.
Dark Enchantment - Dorothy McCardle (Tramp Press)
Exhausted after years of unhappiness, 20-year-old Juliet Cunningham finds herself living in a village in the French Alps where she becomes involved in local life. As Juliet makes new friends and meets the handsome young Michael, she hears of stories of witchery, of fortunes told, of spells, and murder. Are the rumours of the witch true, and can Juliet escape in time? Originally published in 1953, Tramp Press has returned this neglected Irish author to print - read an extract here.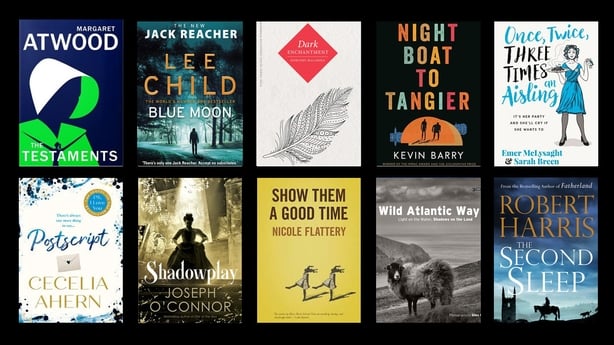 Two For the Road - Roddy Doyle (Vintage)
Two men meet for a pint or three in a Dublin pub, talk things over and mourn, er, friends gone, blokes like David Bowie, Prince and, ahem, Young Frankenstein. Brexit, Trump and referendums storm around the pub's battlements but these two topers remain unflappable in Doyle's hilarious prose, inspired by five years of topical events and the sad passing of the Thin White Duke.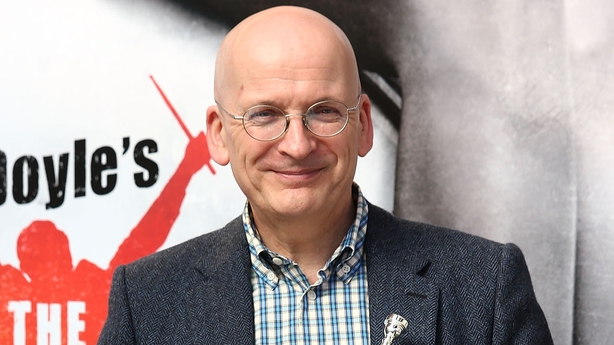 The Second Sleep - Robert Harris (Hutchinson)
Best-selling but also hugely respected - they do not always go hand in hand - Robert Harris offers a unique take on who we are and where we are heading on Planet Earth, looking at our dependence on technology and how this might ultimately lead to our downfall. The dazzling new novel is destined to thrill, shock and unnerve. 
Wild Atlantic Way - Giles Norman (O'Brien Press)
This stylish coffee table style hardback reveals Ireland's coastal life with shimmering intensity in black-and-white images that are arresting and absorbing. The photographer Giles Norman received his first camera on his eighteenth birthday following which he duly began to record the wild Atlantic tides, as viewed from his parent's garden in County Cork.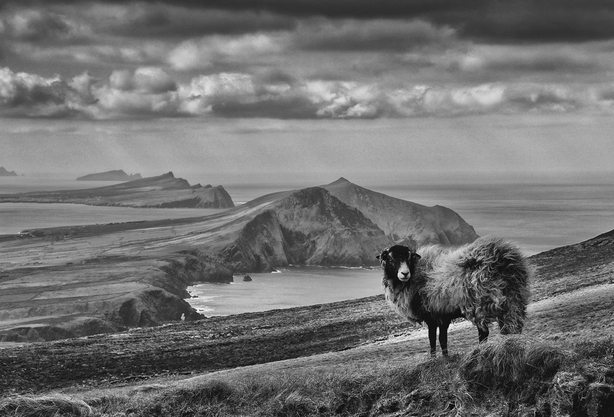 Happiness, As Such - Natalia Ginzburg (Daunt Books)
The fiction of Italian writer Natalia Ginzburg (1916-1991) is a joy to read, and Daunt have been reissuing her charming but profound novels concerning Italian life from the mid-twentieth century onwards. In this latest release, Michele is the only beloved son of a large dysfunctional family in 1970s Rome. He has disappeared to England to escape jail or persecution for his radical political connections. Meanwhile, his father lies dying. Sounds sad, but the story is touted as 'an immensely wise and absurdly funny novel-in-letters...' Read Paddy Kehoe's reviews of Ginzburg's Family Lexicon and Voices in the Evening.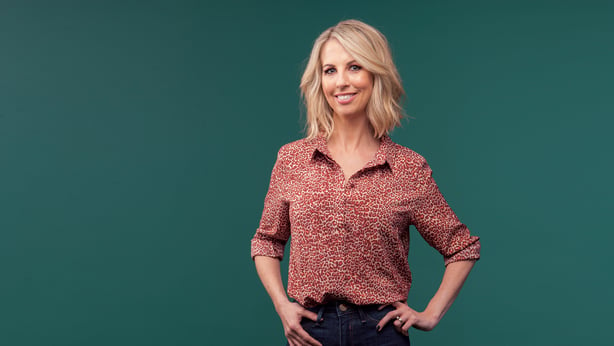 The Tribe - Caitríona Perry (Gill Books)
The RTÉ news presenter offers perceptive and valuable perspectives that cut usefully through the endless print and noise in our heads about America in interviews with key Irish-Americans and others, including former US President Bill Clinton. The subtitle is The Inside Story of Power and Influence in US Politics.
Collected Stories -  Elizabeth Bowen (Everyman's Library)
Reissued by Everyman's Library in an impressive edition are the stories of the Irish writer Elizabeth Bowen (1899-1973). Novelist John Banville writes the introduction and declares "that there are certain literary works, which, once read, make one burn with envy of those readers who have still to come to them for the first time."