A thought-provoking exhibition on tour from the National Design & Craft Gallery, Crowded Thresholds represents the 'emotional geography' of the makers, generating a fascinating visual interplay between authentic storytelling and artistic expression, with a sense of playfulness and infectious imagination.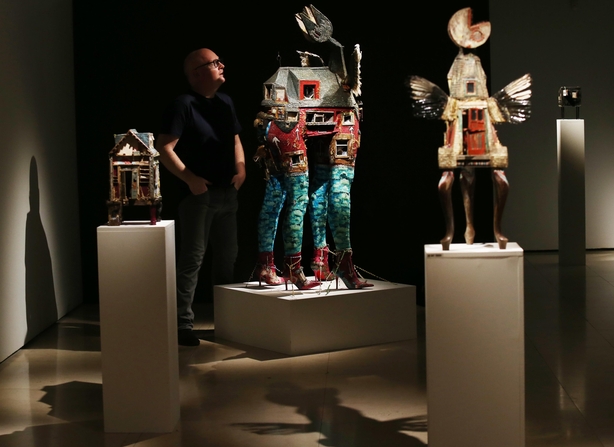 A common thread throughout is the artists' preoccupation with making the invisible, visible, and a fundamental interest in traditional processes and materials. From amputated limb jewelry to wearable measurement systems; 'voluptuously illustrated' silk scarfs, to Rorschach inkblot textile hangings; derelict angel houses constructed using found materials, to artifacts that suggest new ways of representing the self – Crowded Thresholds is an intriguing group exhibition of established and emerging practitioners, working across different disciplines in applied art, design and visual art.
Curated by Fiona Mulholland, the participating artists are Max Brosi, Joe Caslin, Julie Connellan, Hazel Kenny, Daithi Magner, Paul McClure, Caoimhe McGuckin, John Rainey, Niall Sweeney and Brigitta Varadi. 
Crowded Thresholds is at Farmleigh House and Estate, Dublin until March 26, 2020 - find out more here.