Mrs Cowan's Boy really has it all, from comical moments to deep-felt moments, writes Hannah Byrne.
Rory Cowan is best known for his role as Rory Brown in the award-winning sitcom Mrs Brown's Boys. The actor's new 304-page memoir gives the readers a personal insight into his early family and school life, and describes how Rory managed to create such a successful career for himself.
For the outset, his tale is both amusing and relatable, and full of 'Mammy humour' that fans of Mrs. Brown will appreciate: "Ma waited for me in Athlone and put me straight back on the next Galway train, with a note to the brother: 'I paid £14 for the two weeks, don't send him home again.' So I went from Athlone to Galway, back to Athlone and back to Galway again in one afternoon, like a parcel."
We need your consent to load this YouTube contentWe use YouTube to manage extra content that can set cookies on your device and collect data about your activity. Please review their details and accept them to load the content.Manage Preferences
The Dubliner's engaging, 304-page account reveals how the Mrs Browns Boys role gave him the confidence to come out, and he also writes lovingly and incisively about his mother Esther, who died in November 2018 after several years of suffering with dementia.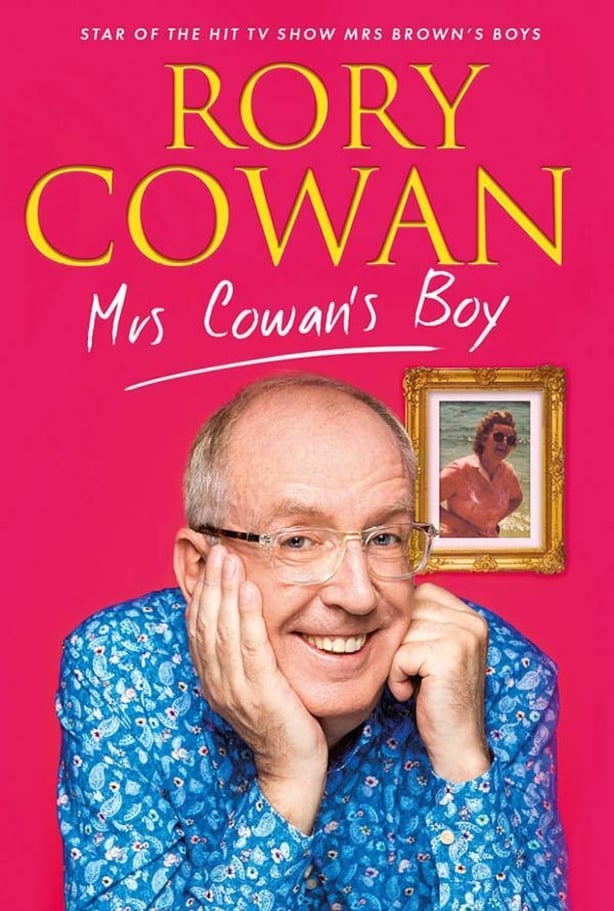 Theirs was a close-knit relationship, and the passages explaining how he dealt with her dementia makes for fascinating reading. Beyond the funny tales, Cowan really opens up to readers on a deep level, and many will be able to relate to his vivid, heartfelt testament.
Mrs Cowan's Boy really has it all, from comical moments to deep-felt moments.
Hannah Byrne