British actress Sophie Ward has been a fixture on stage and screen since her breakthrough role in '80s cult classic Young Sherlock Holmes, popping up over the years in everything from Holby City to the Michael Fassbender version of Jane Eyre.
Now the actress and author (her first novel is due to be published next year) is coming to the Irish stage in the theatrical adaptation of terrifying demonic possession tale The Exorcist, which lands at The Gaiety Theatre, Dublin from October 29th - Nov 2nd - more details here.
We asked Sophie for her choice cultural picks...
FILM
Ad Astra in the cinema, biggest screen you can find. I loved the practical detail of space travel in the near future and, however much I long for space exploration, the message of looking after the planet we have and not imagining the answers are far afield. Also: Forever Amber on TV at home:
MUSIC
Neil Young. Billie Eilish. And I desperately want to hear Elizabeth Fraser again.
BOOK
The End of Mr Y by Scarlett Thomas. I love the worlds she invents, and she inspired me to do my PhD and write my first novel, Love and Other Thought Experiments (Corsair, due February 2020). I basically tried to become a character in Thomas's novel. It was intense.
I picked up this book a few days... and put it down. Well, I couldn't stop thinking about it and returned today and it is finally in my possession! I am only a few pages in completely in love 😍 Mystery meets philosophy meets science 🕵🏼‍♀️ #TheEndOfMrY pic.twitter.com/v10S3n86mV

— Vincent (@vinsbookcase) June 7, 2019
TV
Succession. The Capture. I'm desperate for the next series of Westworld. But I watch all the television, especially Strictly. I always wanted to dance on it, but I'm creaking now. If they do a granny's version, I'm in.
PLAY
I wish I could see A Very Expensive Poison by Lucy Prebble but I'm on tour. The last play I saw was The Doctor with a mind-blowing performance by Juliet Stevenson.
To confirm, Robert Icke's The Doctor transfers from the Almeida to the Duke of York's Theatre April 20-Jul 11 2020, Juliet Stevenson will reprise her title turn, tickets on sale tomorrow https://t.co/DJ1x5HzicR pic.twitter.com/HdZEYCvSc7

— Time Out Theatre (@TimeOutTheatre) September 23, 2019
ART
A friend introduced me to the Venice Biennale and it was an amazing few days. I think I would have been intimated to go on my own. I saw the summer exhibition at the Royal Academy and the Cindy Sherman at the National Portrait Gallery.
RADIO/PODCAST
Radio 4 for book adaptations and book programmes. Women Tech Charge is the brilliant Anne-Marie Imafidon discussing new technology and the women developing it.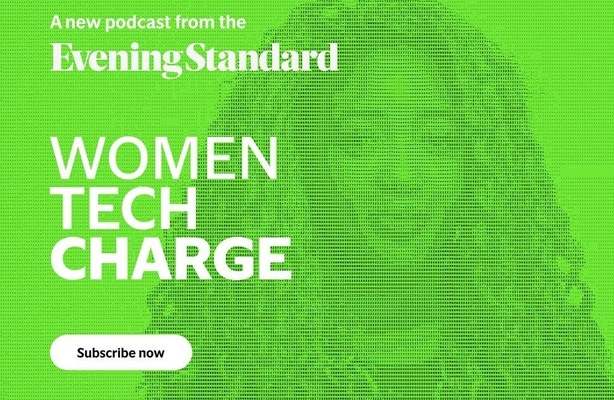 GIG
I'm hoping to get to the Diva music festival in October.
TECH
The library app called Libby. You can download books and audiobooks. Libraries in general as a tech antidote.
THE NEXT BIG THING...
I wouldn't wish that on anyone. I'm glad books in print haven't become as unpopular as was predicted 10 years ago. So, I'll hang my hat on books. Books forever.
The Exorcist is at The Gaiety Theatre, Dublin from October 29th - Nov 2nd - more details here.