What Irish home, quite aside from many an English and American home, did not have from time to time a John Hinde postcard on the mantelpiece, bearing greetings from family members and friends? The time is gone but revitalised in these new images... 
Back in the 1960s and early 1970s, John Hinde postcards with their saturated colour and cleverly pitched composition were once regular features of the Irish homestead, home home and indeed home away from home, along with the framed photograph of Pope John and JFK. 
Listen: Photographer Paul Kelly talks to Ryan Tubridy
We need your consent to load this rte-player contentWe use rte-player to manage extra content that can set cookies on your device and collect data about your activity. Please review their details and accept them to load the content.Manage Preferences
Photographer Paul Kelly grew up in California and was the lucky beneficiary of John Hinde postcards sent to him by his father on visits to his beloved Ireland. At the age of nine, Paul would travel to the old country with his father, developing lasting bonds and friendships here.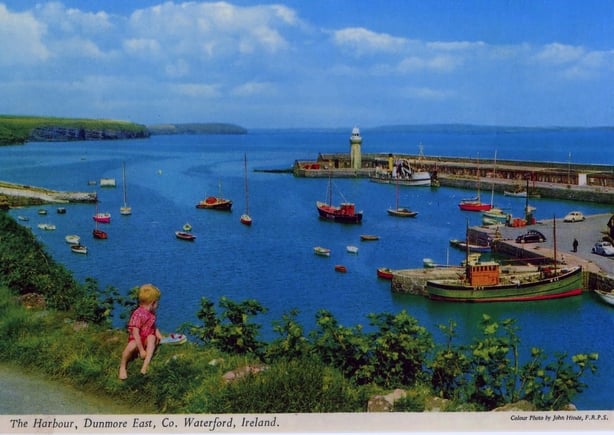 Finally, Paul came back for good, and settled in Ireland. At some point, he began to dream up this wonderful, and entirely logical project (given his back story) which no doubt involved many hours of research. Indeed, many hours spent looking at the sky, hoping for that shade of the spectrum known as 'Hinde blue'. Or maybe not, Kelly was more likely content with what he saw of colour on any given day's work.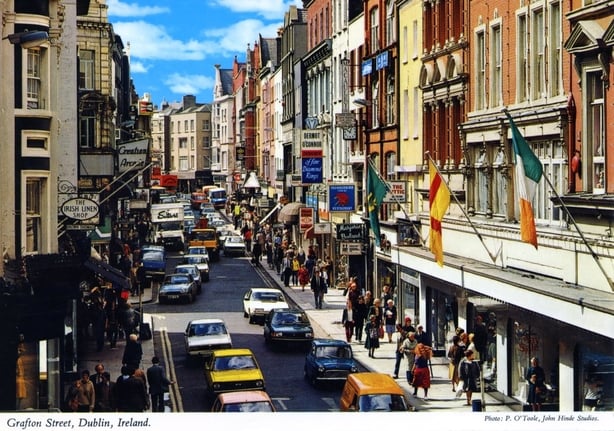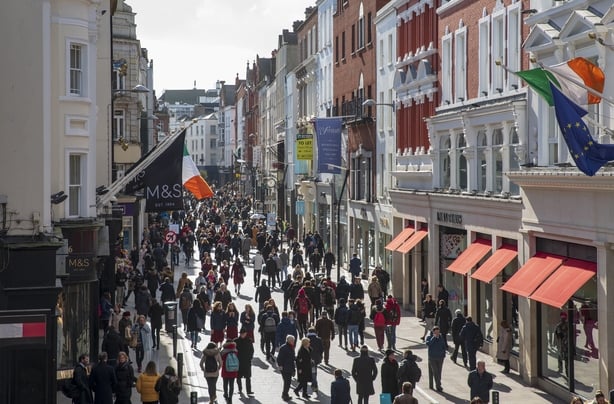 "I criss-crossed Ireland, retracing the steps of John Hinde and his small team of photographers, " Kelly declares. "I tried to recapture each postcard by photographing the same spot where the original shot was taken."
There is some rueful wit at play here, testament to the man-hours spent on the project. For instance, the original shot of Mitchestown contains a parked rust-coloured car with three people standing by it looking casually at the statue of a local Land League activist named John Mandeville.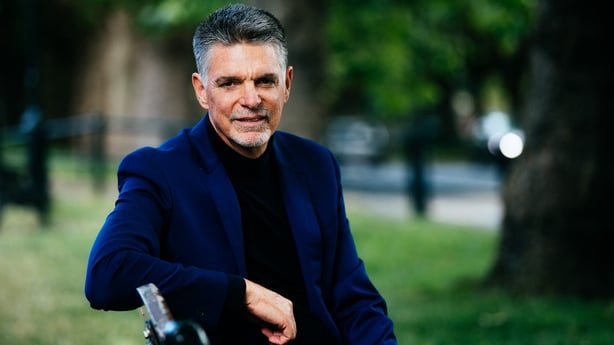 Underneath the facing page which contains the same scene, with the Galtee Mountains in the background, this time in a contemporary setting, he writes a caption, which is jocularly resigned in tone. "After about an hour of waiting for a red car to pull up and three people to jump out, I was invited into Roche's bar and cycle shop across the street by Mr Roche himself." Alas, there was little prospect of a red car and three people standing by it - what were the odds, Ryan must have wondered on many an occasion as he strove for an extra degree of Hinde mimicry?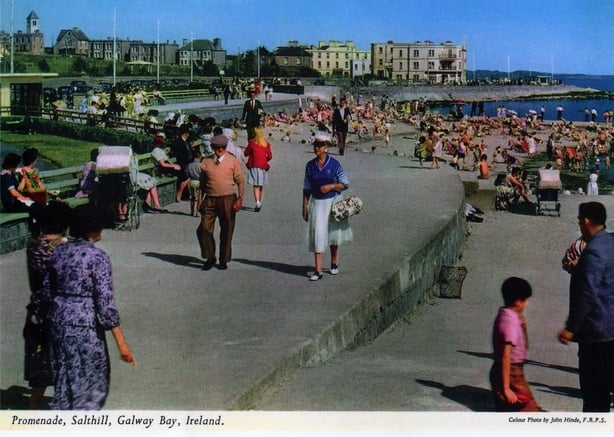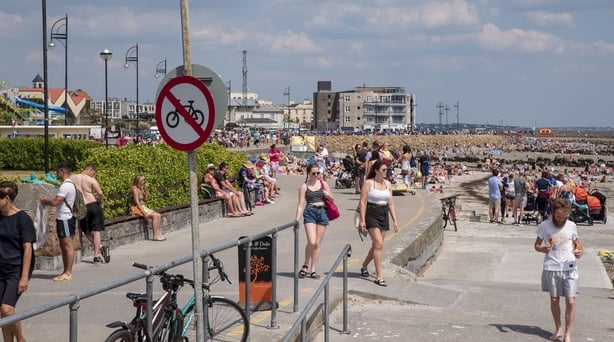 The photographer wanted to replicate the spirit of John Hinde's imagery of 60 years ago, but more importantly, he wanted to do something fresh and original. He has done so with extraordinary success and his vivid images will be treasured by all who receive this completed project between hard covers. Well done, a mhic.