The evenings are well-drawn in, the blinds are down, the TV is off - as are the smartphones and all the devices. You may have books to read, he said advisedly. Paddy Kehoe has some suggestions for the months ahead...
The River Capture by Mary Costello (Canongate Books)
Mary Costello's first novel, Academy Street (2014), won the Irish Novel of the Year Award at the Irish Book Awards and was named overall Irish Book of the Year. In her eagerly anticipated new book, thirty-four-year-old Luke O'Brien has left the city to live a quiet, bookish life on the River Sullane in County Waterford. Alone in his big house, he longs for a return to his family's heyday and turns to books, especially Ulysses for learned company. One morning a young woman arrives at his door and enters his life, with profound consequences. Her presence leads him to the brink of madness when love is lost...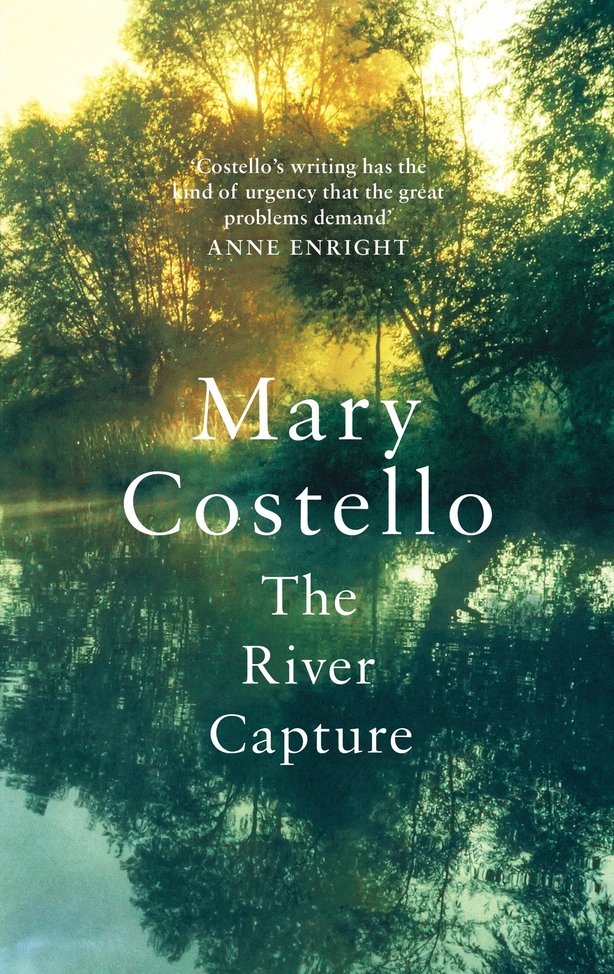 Akin by Emma Donoghue (Picador/Pan MacMillan)
Born in the South of France, Noah Selvaggio is a retired chemistry professor and widower living on the Upper West Side, in New York. He is about to make his first visit back to Nice since he was a boy, bringing with him a selection of photos he has discovered from his mother's wartime years. He receives a call from social services: Noah is the closest relative of an eleven-year-old great-nephew named Michael who he has never met. Michael needs someone to look after him, and Noah agrees to take Michael along on his trip to France. Both come to understand the risks people run for their loved ones, not least in the Nazi era. Man and boy find, that despite differences, they are more akin - to repeat the title - than they might have imagined. Much anticipation, in short, concerning Emma Donoghue's new novel.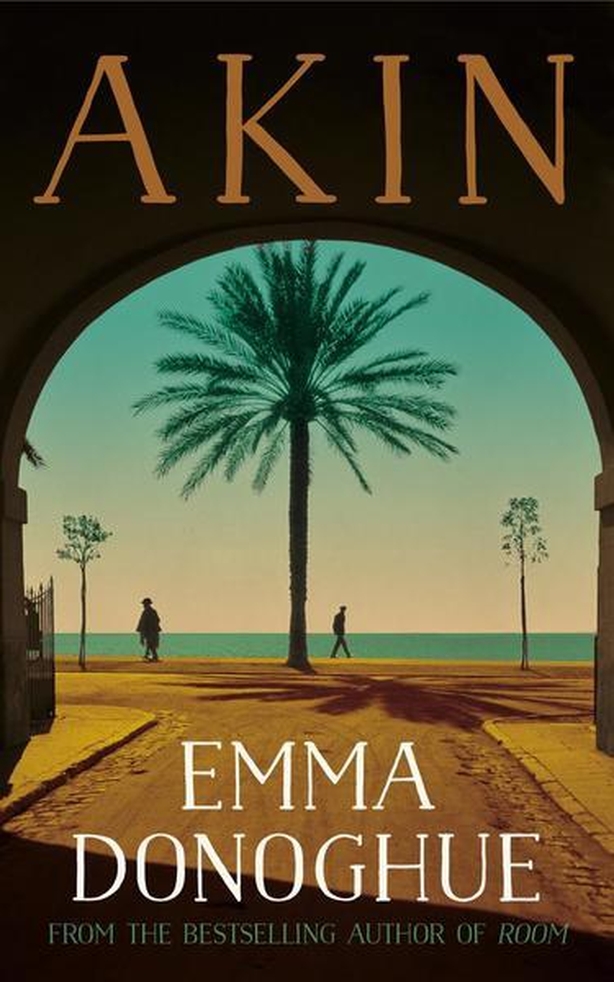 Dog is Love by Clive Wynne (Quercus Books)
The science of why & how your dog loves you - in a nutshell. There are 450,000 dog owners in Ireland alone apparently who will be interested to read the leading expert on canine behavioural psychology in this sure-fire autumn seller. He reveals ground-breaking studies proving that dogs can show sympathy, that they can respond to human emotions, that dogs and their owners' hearts can beat in synchronicity like the hearts of human couples. Moreover, their evolution from wolves as mankind's ideal hunting companions has enabled the depth of affection between humans and dogs. While your dog does love you, your dog could love almost anyone – ouch – animal or human, the blurb informs us...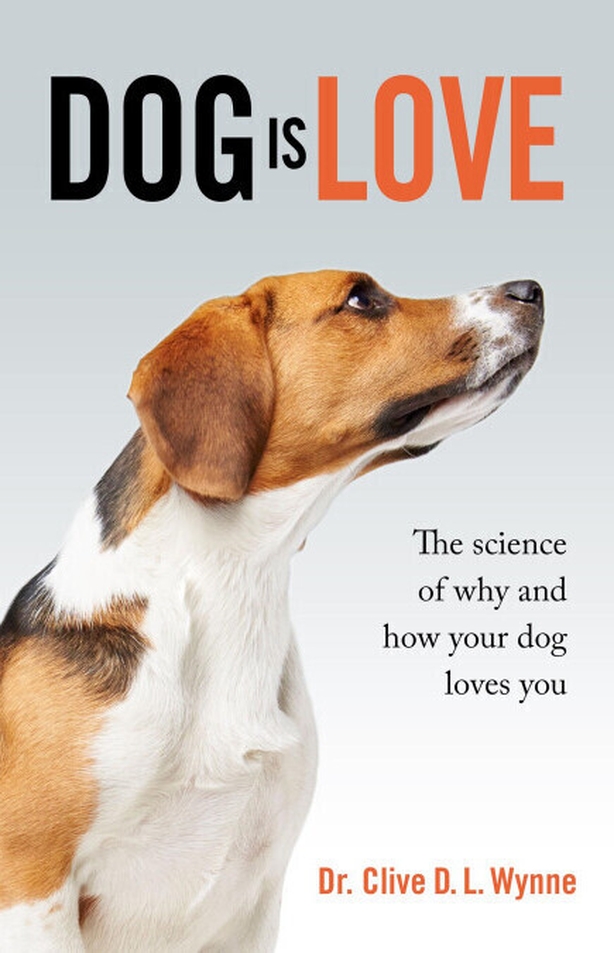 The Big Yaroo by Patrick McCabe (New Island Books)
In Patrick McCabe's eagerly-anticipated new novel, we catch up with the original Butcher Boy, Francie Brady in Fizzbag Mansions, where he was incarcerated five decades ago following the 'mix-up' with Mrs Nugent. Still obsessed with the comic books of his childhood, he has found a new vocation – as a publisher of his very own magazine, The Big Yaroo, and Francie is up to his oxters in its production, working to a deadline. Along the way, he remembers Da, Uncle Alo, Joe Purcell and his beloved Ma, while trying to rid himself of childhood demons. Read an extract here.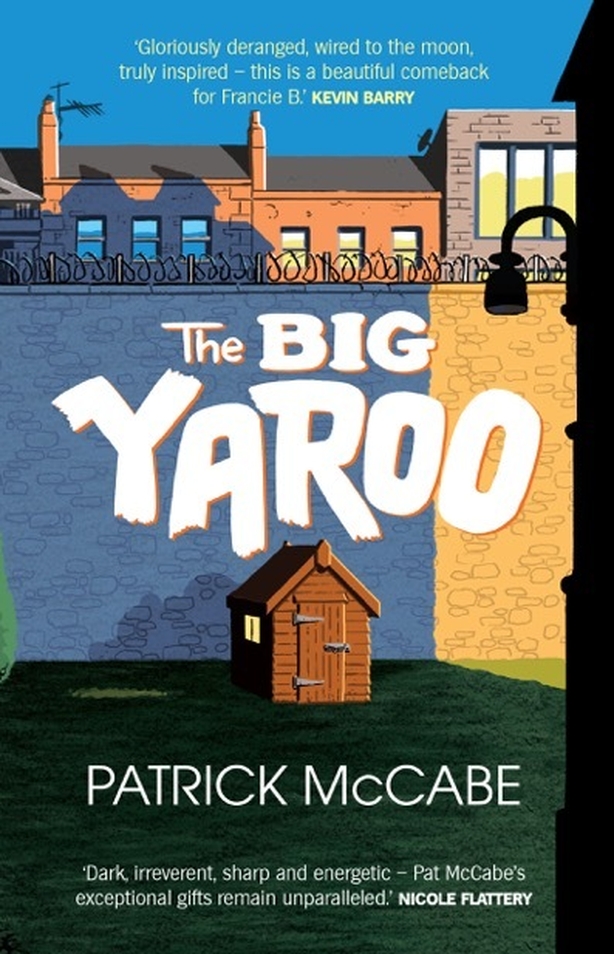 Writing Home: The New Irish Poets (Dedalus Press)
Edited by Pat Boran and Chiamaka Enyi-Amadi, Writing Home is a significant new anthology of writing from Ireland which gathers the work of poets whose roots mostly lie outside of Ireland, though not necessarily in the case of anglophone contributors. The 200-page anthology features over 50 poets from countries as diverse as Angola, Japan, Saudi Arabia, Poland, Italy, India, Canada, Romania, Greece and Brazil. Not forgetting either the UK and USA, with many other sources providing a rich tapestry in words and images. Recommended for its breaking down certain walls and opening up space.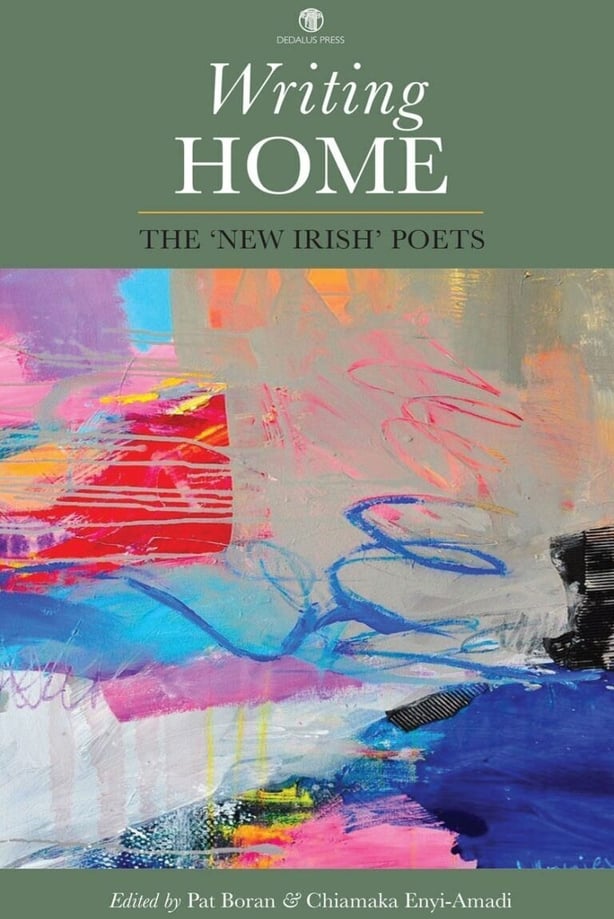 The Jewel by Neil Hegarty (Head of Zeus)
The Jewel tells the story of a painting by the fictional Victorian artist, Emily Sandborne, who as writer Neil Hegarty depicts her did not enjoy any appreciable fame in her lifetime. Emily names her painting The Jewel and the work languishes relatively unknown until, as Hegarty himself puts it, `fate and fashion intervene and make the artist belatedly famous – and her painting priceless.' When the novel opens, The Jewel has become the most prominent exhibit in the Dublin gallery in which it has been quietly displayed for years. Now it is the target for a collector, who covets it. Shades of Brian Moore's The Great Victorian Collection. Hegarty paints a convincing picture himself in his just-published tale of covetousness, greed and what used to be called mammon. Read an extract here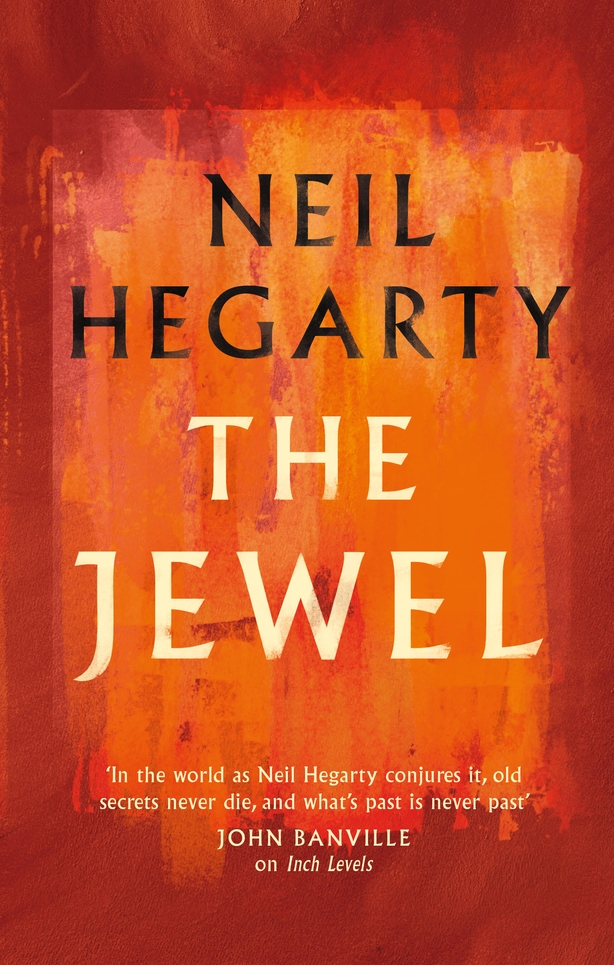 Seven Worlds, One Planet (Penguin Random House)
This fascinating new book from Jonny Keeling and Scott Alexander explores the natural wonders that gives each continent its character. The book wanders impressively sky-high, from the Congo jungle to the thrilling heights of the Himalayas to the densely-populated wilds of Europe. This lavish tome features a foreword by David Attenborough and over 250 images, many of them stills from the BBC Natural History Unit. Seven Worlds, One Planet is accompanied by a landmark 7-part BBC series narrated by David Attenborough.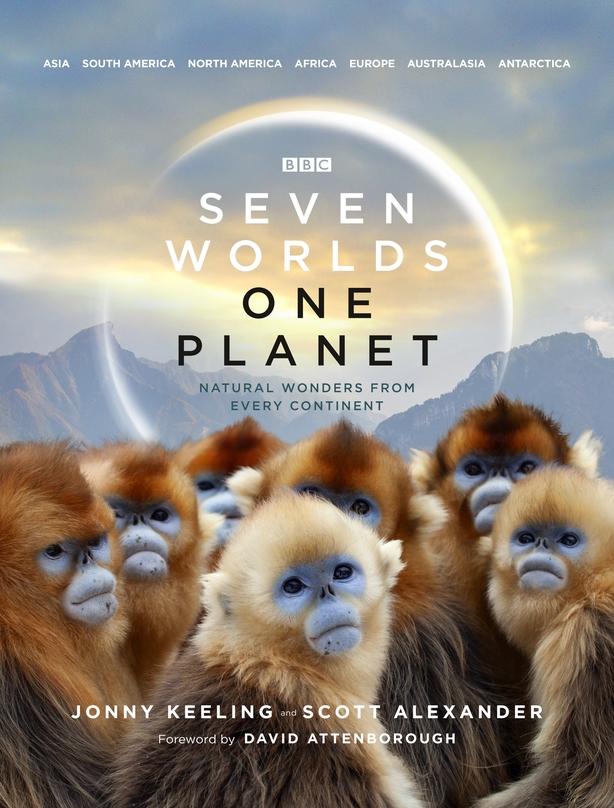 We need your consent to load this YouTube contentWe use YouTube to manage extra content that can set cookies on your device and collect data about your activity. Please review their details and accept them to load the content.Manage Preferences
A Moth to a Flame by Stig Dagerman (Penguin European Writers)
Hailed by Graham Greene and Colm Tóibín, amongst other esteemed writers and critics, A Moth to a Flame is a tense and troubling tale of forbidden love in 1940s Stockholm, introduced in this edition by the American writer Siri Hustvedt. In a working-class neighbourhood of the Swedish capital, the young Bengt falls into utter desolation following the unexpected death of his mother. However, his despair gradually becomes white-hot rage when he discovers that his father had a mistress. Bengt swears revenge on behalf of his mother's memory, before being drawn into an affair with the very woman he set out to annihilate. This story is nothing less than a psychological masterpiece by one of Sweden's greatest writers - in 1954, the doyens of literary Sweden was shocked to learn that Dagerman had taken his own life, at the young age of thirty-one.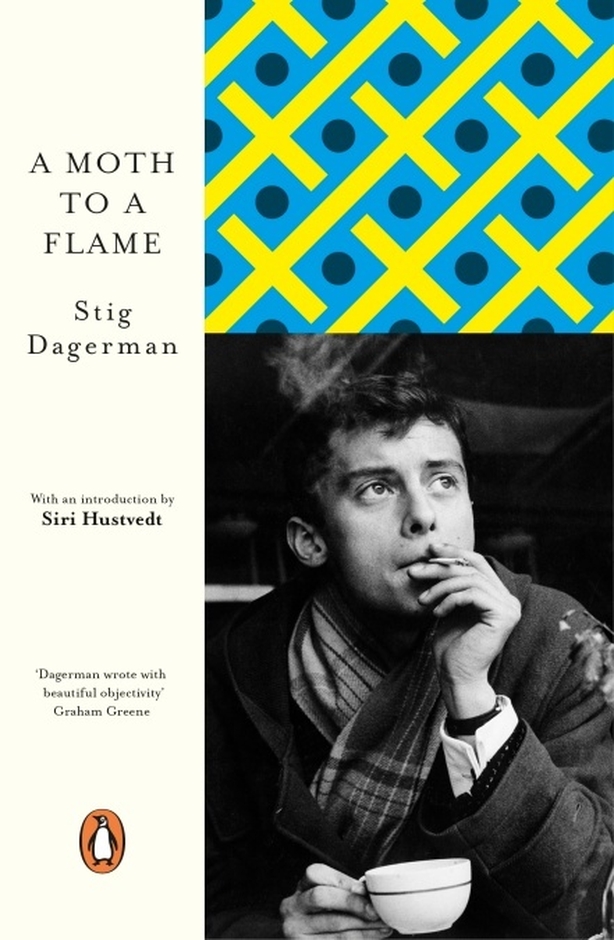 A Month in Siena by Hisham Matar (Viking)
An exquisite reflection on the intersection of life and art, from the Pulitzer Prize-winning author of The Return. Some years back, Hisham Matar set off for Siena, in Italy, a city he had never visited, to see the paintings of his beloved Sienese school. That month would be an extraordinary period in the life of this writer, an immersion in art, a consideration of grief and violence, an intimate encounter with the city and its inhabitants. 
Read Paddy Kehoe's review of The Return here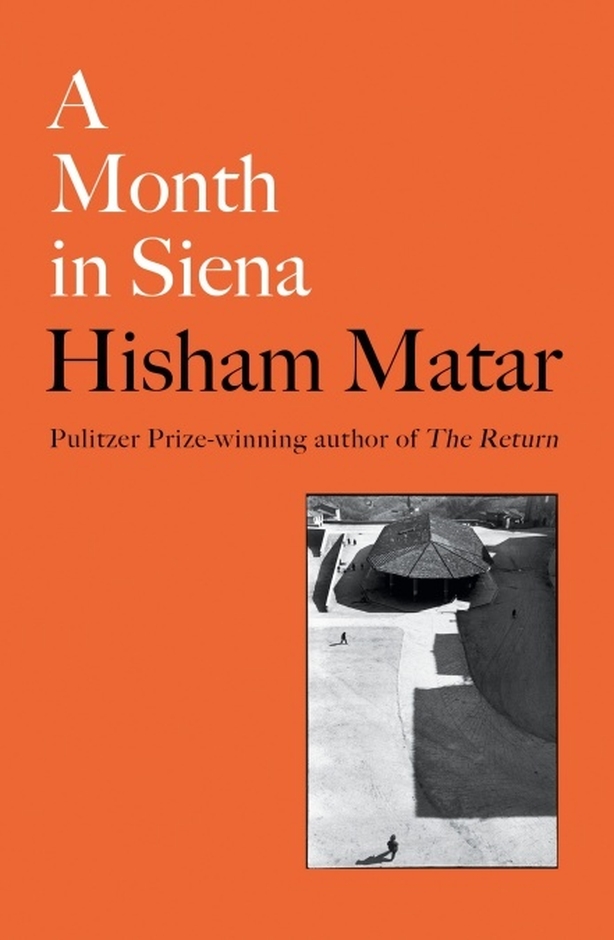 On the Plain of Snakes: A Mexican Road Trip by Paul Theroux (Hamish Hamilton)
The brilliant travel writer Paul Theroux  - yes, father to Louis and indeed the writer Marcel Theroux -  immerses himself in Nogales, a border town caught between Mexico and the United States of America. A 40-foot steel fence runs through its centre, separating the prosperous US side from the impoverished Mexican side. It is a fascinating site of tension, now more than ever, as the town fills with hopeful border crossers and the deportees who have been caught and brought back. Theroux attends local language and culinary schools, drives through the country, capturing the essence of the region. When you have finished this one, consider two early travel classics from the pen of the veteran, skilled observer of things and people, namely The Great Railway Bazaar and The Old Patagonian Express. 
Read Paddy Kehoe's review of Deep South, Theroux's previous book, detailing his travels in the southern states of the USA. Read also a review of Last Train to Zona Verde, published in 2013, detailing an African journey undertaken by the author.