Via RTÉ Radio 1, listen to another entry from the shortlist of this year's Francis MacManus Short Story Competition - Out the Pontoon Road by Edward Melvin.
Read by Emmet Kirwan, it features the exploits of local hero Micheál, playing out against the backdrop of a summer town regatta - listen to Out the Pontoon Road above, and read it below.
---
We picked up Micheál thumbing a lift just going out the Pontoon Road and I could tell instantly that my auntie Lorna had a problem with the idea, with the lad himself, with the whole thing.
I'd been up in Mayo all summer. With Lorna and Gerry, my uncle. Sent down on the train, I'd met their daughter, my cousin Helen, at the train station. She was only a year older, she was like a big sister and grown up that way, happy and wild. And healthy for me, being pasty awkward, an innocent, up from the city with no idea.
Helen and Micheál exchanged nods when he got into the car. He was her age. They both went to St. Fintan's. My uncle Gerry grinning and craning over, too loud, "How's the form young Micheál Keane!" My aunt rounded on him quickly, a sharpness in her turn, enough to make him put the hand up in surrender and get going again. This was their way, I learned. Him overstepping, embarrassing her. Her sharpness was part of her job across the two of them.
Micheál didn't instantly put on a show of gratitude for the lift and I could see that auntie Lorna was catching that. I knew Lorna would be thinking, here's this fella Micheál, who expects to be ferried around now. We've inconvenienced ourselves for Micheál. Her jaw was tight. It was her signal to herself, this wouldn't be tolerated.
"O", she suddenly exclaimed, rummaged in her bag, "O Helen, sign this card for Bernie, I almost forgot. Her birthday is this Saturday, always around regatta time." She pointed the card at me and offered a quick summary. "Brian – you know Bernie, you met her last summer, she lives in Foxford above the shop – so you sign as well."
The cards were a big thing with auntie Lorna. She was a card person. You'd have to have a card. I saw Helen sign it dutifully and I did the same. Then Micheál took it in hand. "I'll write something sure". There was a pause. "I suppose you could", said auntie Lorna, wary. "Suppose is right", said Micheál.
And then I saw him write it, clearly, on the opposite page:
Happy Birthday to you Bernie. You've always been a wagon. Yours, Micheál Keane.
Micheál made a show of putting the lid back on the pen and handed the card back through the gap. Gerry hit the horn hello, to a man closing a gate with his hand up.
I could barely breathe. Auntie Lorna took a quick glance at the card, a check into what was said. She peered into the words. The hardness crept up her face and she hissed "Gerry, you can stop this car right now". Within seconds Micheál was out. Politely thanking us for the trip. He didn't even wait to be told to get out. Auntie Lorna pointed at the road, livid, energised with it. I watched Micheál walk away from us. Back to town and not out to Pontoon after all. He was waving at us cheerfully as he went.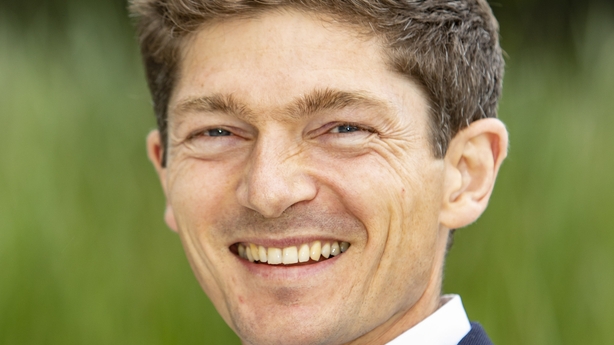 "What happened there at all?" asked Gerry.
"Just leave it Gerry!" hissed Lorna.
Helen piped up. I could hear the joy in her voice.
"Micheál wrote in the card that Bernie was a wagon".
Gerry turned, wide-eyed at auntie Lorna, and began a fit of laughing that lasted all the way to Pontoon. Even an hour later, over sandwiches and while Lorna was in the loo, he whispered "wagon", and we all laughed. We were all sharing it now.
Micheál was a constant that summer, we saw him everywhere. Helen and I were old enough to go uptown ourselves now and he'd be entertaining the gang with stories and making a show of being polite to Americans coming out of the shops. "Howdy sir and you're very welcome uptown. We've a cinema here, you could see a motion picture." That sort of a thing.
One time after mass he came over to us. I noticed he was in the same clothes as the day before. I became aware of my own shirt and trousers, pressed, laid out the night before for me, by auntie Lorna. "How's you Helen" he said, looking right at her. And in the moments pause and the way she said "I like your t-shirt" to him a while later, I saw how it was and I saw that I'd be there to see only some of it. I wouldn't see how it might all turn out. Not in one summer up from Dublin.
The week of the quay regatta came around and it had the sun with it. There were plenty of long slow wet mornings to be had, so to have the sun made everything new. Uncle Gerry was a different man that week. He was out and alive, sticking down Helen and myself for races and competitions. Even getting involved himself, joining a local rowing team, for the big race on the final day.
The running race out the quay road was on the Tuesday. Five kilometres in a loop. I saw Micheál and another lad join the race on the way back, from behind a hedge near the school. Of course some other kids complained bitterly and there was an enquiry. They weren't around then so they were quickly disqualified and the attention turned to the winners, healthy city kids from the caravan park down for the summer.
The next day I saw Micheál at the fishing contest down at the Turn Point. He was showing some other kids along with Helen, how to bait up the hook. At this stage, he and Helen were meeting each day. She'd always tell me, "look I'll see you in a bit." When asked I knew enough to say she was gone for a walk with Aisling or with a couple of the other girls up the road. Micheál caught eight fish, including two eels, a huge haul. The most anyone else landed was three. But he didn't bother with the contest and gave away the catch, and took only the eel away to cook.
The biggest show on the Thursday was the greasy pole. People took turns to shimmy out a pole, wet, slick with a thick engine grease, poking out over the river. At the end of the pole was a full fresh salmon. That was no joke. The salmon would be worth 30 pounds. And there was the glory. Hundreds were watching. It was the type of thing that drew young lads, stripped down to shorts, gleaming bright. Going quickly from confidence to calamity as they all each underestimated the job. But Micheál
managed it. Even offering up drama on the way, recovering from a half slip. When he lifted the salmon off the hook, he held it up in victory. And at the peak of the cheer, he cast it immediately into the river.
There was uproar. The victory had a new meaning now. Every young person there crowed and clapped. The organisers were livid. Father Walsh, who had been on the PA system commentating, helplessly spluttered. He repeatedly chanted, "ah now Micheál, ah Micheál", into the microphone. The town councillor Pearse Lackney, pocked red nose, was in a rage, pushing people aside to get down to the edge. But Micheál simply swam across the river. That ended any possibility of a public show down. The story after, was that the salmon incident made the back page of the Western Herald, but that Pearse Lackney had five thousand copies pulped and reprinted with a picture of his prize calf instead. Five thousand copies.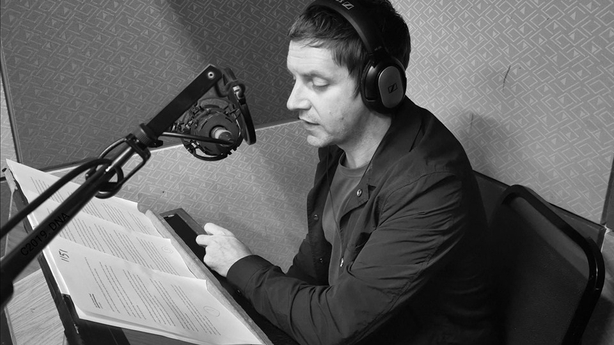 At the end of the regatta were the rowing races where there was another scandal. A team from Ballinrobe beat Gerry and the local quay men, the favourites, and beat them well. The Ballinrobe boat was tested, the rumour was, it had the fibreglass hull and that was against the rules. But it was found that the boat was sound. So it was a fair win. People didn't stay sour for long. The crowds stayed on well into the evening, everyone drinking and barbecues along the quay front, in the last of the heat. Live jazz on inside the pub and the thrum and zip now and then of boat engines, splashes of play echoing across the river.
The news came through then. A child had slipped into the water at the lock end of the quay and had been sucked into the drain under the old boat house. This was a known bad spot. A tourist had drowned there swimming some years back. But the happy word also came back quickly.
Micheál Keane had jumped in and pulled her out.
I was there when that was said. We were sitting outside the Riverboat Inn. Auntie Lorna give a sharp laugh. Gerry turned to her. His face had a focus to it I hadn't seen before. "What's the laugh in it Lorna?" The words came out at a pace.
"Well no doubt the Keane boy was involved and was just cleaning up his mess Gerry. Don't be a fool."
She folded her arms and looked away satisfied. The words burst out of him. Like they'd been belted up too long. "Christ Lorna would you ever give over. Would you give over. Seeing things that way. You don't have to see that, the bad in everything."
But it turned out she was right. The story came back again, the child had been wandering about near the edge. Micheál had been drinking and fooling about along the slip with friends. He bumped her into the water. The parents were from out of town and that made it a serious business. The Gardaí were called. Micheál was taken uptown and the shape of everything was different now.
A week later we were up in the house. I was there with Gerry and Lorna in the living room, the television on. Most of the regatta was a fading memory and the week after had been quiet and damp. I'd be due home tomorrow. Back on the early train.
Helen was out and there was a worry about it. She'd been out a bit this week. We had gone cycling a few times but talked little. We were drifting apart, but nothing felt wrong with that. It felt inevitable was all.
And then suddenly, Helen was at the door. Right at the door to the sitting room. And there was Micheál with her. "Hello Mrs. Boland, Mr. Boland". He was quiet. It felt a long way from the time out the Pontoon road. The TV droned away while the fire gave out a crack.
"Can Micheál join us?" Helen asked. It was a genuine question. The answer might be no.
From the corner of my eye I saw Gerry turn to Auntie Lorna.
I looked over to see her. To see what she had for Micheál. And it was tenderness. That was the first time in my life I remember seeing something not just with my eyes but everything I had. Fully seeing it, an absolutely unexpected thing and it always stayed with me.
"Micheál of course." Then a pause and Gerry spoke "Micheál. Come in and sit with the family."
The movie that was on, it was King Kong. It was a version I hadn't seen before. At the end, King Kong was lying on the ground, they had his heartbeat slowing, just as he lay there dying. I trembled as I watched, the creature not understanding why things were this way.
From where I sat, I could see Micheál's face and the tears on it. And I could see Helen reaching out to wipe them away, and I could see him letting her do that.
Out the Pontoon Road by Edward Melvin is one of the ten shortlisted stories from this year's Short Story Competition in honour of Francis MacManus. The three judges of this year's awards were writer Liz Nugent, RTÉ's arts and media correspondent Sinéad Crowley, and Declan Meade, publisher of The Stinging Fly. The programme was produced by Sarah Binchy. Listen to more entries here.