Visual artist AlanJames Burns writes for Culture about his immersive virtual reality artwork Silicon Synapse, currently showing in Dublin.
Silicon Synapse is a virtual reality and psycho-acoustic installation, a stimulating sensory artwork which is experienced one person at a time. You travel through virtual reality on a simulated journey into the personified mind of 'Technology', while hearing the inner dialogue of 'Technology's' mind as it ruminates over both sides of a lovers' quarrel. 'Technology' and its life partner 'Nature' argue about the sustainability of their relationship and their future as a couple.
By anthropomorphising technology in Silicon Synapse, we have created an assumed inner consciousness experience of a transhuman entity. Transhumanism is the growing understanding that humans will transcend the limitations of our biological bodies by technological and digital means.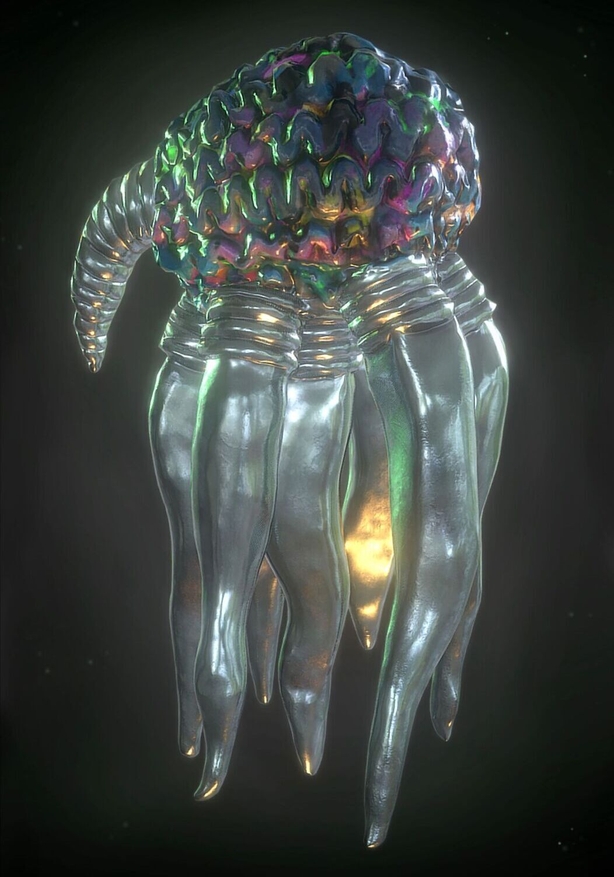 I developed the work in with collaboration writer Sue Rainsford, artist Jason Dunne and composer Michael Riordan; the project is jointly commissioned by Fingal County Council Arts Office and the European Commission's SciArt programme, and funded by Arts Council of Ireland Open Call Award.
Silicon Synapse explores evolution, genetic engineering and transhumanism. Each viewer is engulfed by a conscious dream-like realm, as they travel through intense listening and visual experiences. I developed the project with HUMAINT, a European Commission project aiming to understand the impact of machine intelligence on human behaviour, with a focus on cognitive and socio-emotional capabilities and decision-making.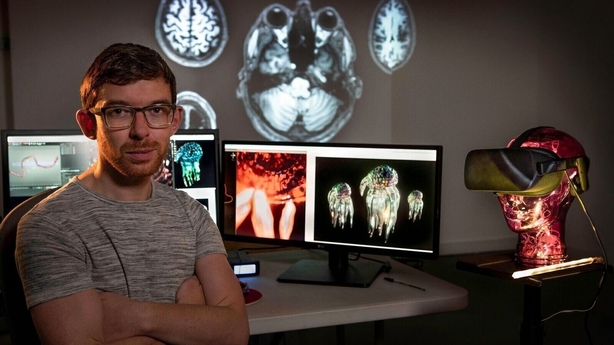 For me, the climate crisis is immeasurably intertwined with the speedy growth and development of technology, so I see it as a contributor to the crisis situation we are in, but also as a key part to possible innovative solutions. Silicon Synapse tries to comprehend sustainability by paralleling the relationship between technology and nature to one of two humans madly in love but not necessarily compatible. It is a lustful and exciting, yet destructive relationship.
Silicon Synapse coincides with Fingal County Council's Arts Office Public Art Programme focus on the developing ambitious Swords Cultural Quarter project, a major civic and cultural centre that will transform North Street / Main Street and will be home to the new Swords Library as well as theatre, exhibition, project & studio spaces, set to be realised in 2024.
The experience will run concurrently at the European Commission's Joint Research Centre, Milan, Italy as part of the festival Resonances: Big Data and will later show at BOZAR, Brussels.
We need your consent to load this Instagram contentWe use Instagram to manage extra content that can set cookies on your device and collect data about your activity. Please review their details and accept them to load the content.Manage Preferences
I'm looking forward to welcoming audiences to experience Silicon Synapse within the repurposed historic setting of the Carnegie Library, in Swords, Co. Dublin. It was built in 1908 and was once an important place of learning and knowledge-sharing, a real precursor to today's information age. I find it incredible to think that this very library shaped the minds and synapses of thousands of people. Now audiences can once again enter through its doors and into the imagined mind of the silicon technology which has largely replaced it.
Silicon Synapse runs at the Carnegie Library, Swords until 15 December 2019 - find out more here.