Brian Reddin writes for Culture about his remarkable new RTÉ series Thanks For The Memories, documenting the final months of Brendan Grace's life as he prepared to put on the biggest party in town... Watch Thanks For The Memories, here, via RTÉ Player.
Like everyone else in Ireland, I grew up watching Brendan Grace. Bottler was a huge part of my youth and we had our share of Brendan Grace tapes and CDs. I always loved him and when I first met him properly about ten years ago, he was as funny and charming and lovely as I had hoped. I ended up shooting a lot with him through the years. He popped up in travel shows I made. He cameoed in a drama I wrote and he was always willing to help out and put in an appearance.
Last year I approached him with the idea of making a full-length documentary about his life and career. He resisted at first, but eventually came around to the idea. It was a joy working with him on that programme and the huge response from the public to the finished documentary, Brendan Grace – Funny Man, meant the world to him. I was delighted to play a small part in allowing people see what he was really like and reminding audiences of what a national treasure he was.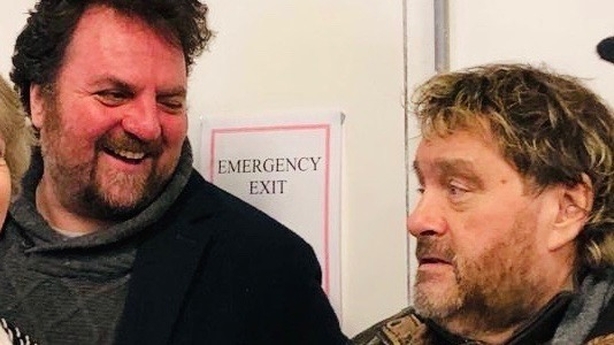 On the back of that series, we began making this three-part series where Brendan planned to put on a variety show with the Forget-Me-Nots choir in the Olympia Theatre. It was an ambitious idea, but one that proved deceptively simple once we began contacting potential performers. Everyone who ever worked with Brendan loved him and agreed to come on board immediately. No arm twisting or cajoling was necessary. Brendan was thrilled to be making this series and really looking forward to the final show. When he wasn't filming with me, he was ringing or texting me. Ideas, notions, names, complaints about how I was keeping him up at night because he couldn't sleep thinking about this series. They are all texts I treasure.
As the filming progressed, Brendan was having some problems with his breathing. He was diagnosed with pneumonia and hospitalized while in Florida. We had scheduled a big day where he was to meet Michael D Higgins in the Áras, along with the Forget-Me-Nots choir, and although he was very unwell, Brendan rallied and filmed with us that day. He was sick, but he made a commitment to be there and he was, which is a measure of the man. He would never let you down.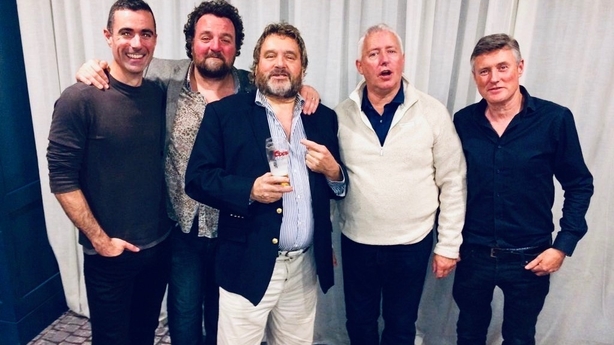 Shortly after that day, he was hospitalised again. He rang me constantly from his hospital bed, plotting and planning the show, determined to see it through. He made plans to shoot again with us as soon as he was discharged. We set dates. He expected fully to complete the series and see it through to the end. But, it wasn't to be. Nobody expected him to pass away as quickly as he did. It was devastating. But, he insisted on the series going ahead and he filmed with me right until the end, reflecting on his life and still planning the show. Even though he knew he hadn't long left, he wanted the show to go ahead in aid of Engaging Dementia, thinking of others when he should have been thinking of himself.
That was Brendan Grace. He has left us with a beautiful, moving, poignant and hilarious legacy in this series. I am proud that he thought of me as a friend.
He was a prince of a man. I loved him and I miss him.
Thanks For The Memories, RTÉ One, Mondays from September 30th