The most celebrated novel of the season is a sequel to a book that was published over thirty years ago...
The publication of Margaret Atwood's new novel The Testaments, a follow up to her 1985 classic The Handmaid's Tale, has been celebrated with massive events in Canada, the U.S., Britain and Ireland, where actors dressed in the iconic white hoods and red robes of the handmaids walked the streets of Dublin and read from the novel in bookshop windows.A brilliant exploration of how people can become part of an oppressive system, The Testaments looks at the Christian fundamentalist dystopia of Gilead from a new, equally unsettling angle. And it's a reminder that sometimes a story is so compelling that there's still more to tell, even decades later.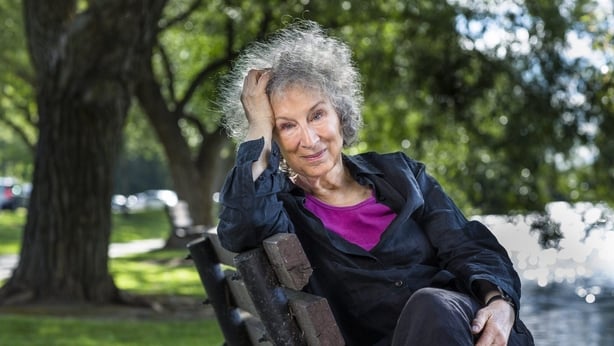 In fact, as we head into the 2020s, lots of faces from the past are making a comeback. Next June will see the release of Top Gun: Maverick, which takes up the story of Tom Cruise's iconic fighter pilot thirty-four years after (spoiler alert) his pal Goose met an untimely end. Tom Cruise may look as if he was embalmed sometime around the early 90s, but apart from his uncannily youthful head, a lot has changed since Maverick pulled on his leather jacket – as Donald Clarke pointed out in the Irish Times when details of the movie were announced, "if a similarly delayed sequel were arriving in 1986 it would be to a project first unveiled in 1952."
Cruise, however, clearly feels the world is still craving more Maverick, and he may be right. They may also be craving more of Will Smith and Martin Lawrence, who are reviving their roles as wisecracking cops Mike Lowrey and Marcus Burnett in next year's Bad Boys For Life. The movie, which sees the old pals reuniting "one last time", picks up their story 17 years after the last film, Bad Boys II, and 25 years after the original 1995 Bad Boys. If the trailer is anything to go by, there'll be dramatic car chases, explosions, and of course Will Smith sliding across the floor with a gun in each hand. Oh, and cheesy jokes (there's at least one decent one in the trailer).
But perhaps the most surprising belated sequel is the new version of Beverly Hills 90210, the first episode of which is dedicated to Luke 'Dylan McKay' Perry, who died earlier this year. This is not, I might add, an update of the teen soap sequel simply called 90210, which ran from 2008 to 2013 and which featured a few cameos from the original cast reprising their old roles.
No, the new show, entitled BH90210, is a very meta affair that sees all the major stars from the original playing heightened fictionalised versions of themselves – who are attempting to get a fictional reboot of the '90s show on the air. Perhaps it was only a matter of time before all these sequels and reboots started eating themselves