Hundreds of thousands of people are expected to take part in cultural and artistic events across the country as part of Culture Night 2019.
More than 4,000 events are planned and all will be free to participants.
The theme of this year's event is 'Wrap Up in Culture' and events range from exhibitions, readings, light projections and live performances.
The national co-ordinator of Culture Night, Aimée Van Wylik, said events are happening in places including cemetaries, parks, small studio spaces, community halls and theatres.
One of the new additions to the calendar is the Museum of Irish Literature on St Stephen's Green in Dublin, which opens its doors to the public for the first time tonight.
Meanwhile, RTÉ will host an open air concert at Collins Barracks in Dublin, featuring music from among others Aslan, Jafaris, the Kilfenora Ceili Band, Celine Byrne and the RTÉ Concert Orchestra.
The event will also be broadcast live on RTÉ Radio 1 - find out more here.
Culture Night is organised by the Department of Culture, Heritage and the Gaeltacht in conjunction with regional arts offices, local authorities and cultural organisations across the island of Ireland.
---
---
Ireland's cultural scene is bubbling and bursting with crackling new ideas and pioneering practices, winning the world over.
Culture Night calls on people across Ireland not to miss out and get out and support our culture creators big and small across the country on 20 September and get immersed in the best of contemporary culture told through a myriad of expressions.
Around every corner there'll be something to explore, from awesome animation and stunning light projections, to rattling readings and pulsating performances, exhilarating exhibitions and resounding concerts.
Culture Night's lasting legacy is its creation of a national night of shared experiences, making our rich and varied culture accessible to all.
TONIGHT'S THE NIGHT!

Wrap up in culture at #CultureNight #OícheChultúir 2019, as 1600+ amazing venues across the island of Ireland open their doors after hours to host a programme of FREE cultural events!

Plan your night at https://t.co/ewv5TzKZ9p!pic.twitter.com/M7K7dctkeZ

— Culture Night (@CultureNight) September 20, 2019
Recent years have seen many changes to the cultural scene in Ireland and organisers are calling people of all ages and cultural persuasions to come out, enjoy the night and show our support.
With over 4,000 events taking place across the country, Culture Night is the biggest singular nocturnal cultural showcase in Ireland. This year organisers are hoping to build on last year's phenomenal turnout of over 400,000 people nationwide coming out to savour the best of Irish arts and culture.
Minister for Culture, Heritage & the Gaeltacht, Josepha Madigan said: "The theme for Culture Night 2019 is 'Wrap Up in Culture' and that's exactly what I urge people to do on Friday September 20th as Culture Night returns to towns and cities across the island of Ireland for a late night celebration of culture in all its forms.
"One of my favourite things to do each year is to get out and enjoy a little cultural discovery, experiencing something I might not have before. There are thousands of free events to choose from and I encourage you to make the most of the fantastic programme. In every corner of the country there will be something for people of all ages to enjoy."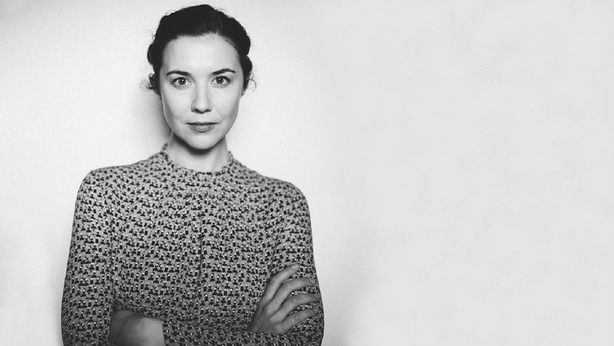 Highlights in Dublin this year include songstress Lisa Hannigan at IMMA performing a musical response as part of a collaboration with artist Dorothy Cross; a picture paints a thousand words and Artistic Liberties uses photographic portraits to tell the story of this multicultural neighbourhood; the new Museum of Literature of Ireland with its priceless Joycean artefacts; Dublin 8's Digital Hub brings an outdoor cinema with Virgin Media Dublin International Film Festival and Dublin Flea Night Market; Trinity Long Room Hub celebrates Terry Pratchett and his connections to the college; and Spirasi and TU Dublin host Time As Form, an exhibition of works by asylum seeker and refugee artists created while in the process of recovery and rehabilitation in Ireland.
RTÉ once again partners with Culture Night to bring spectacular performances and experiences across the evening. The famous, flagship open-air concert, broadcast live on RTÉ Radio 1, returns to the historic granite walls of Clarke Square at the National Museum of Ireland - Decorative Arts & History Collins Barracks promising an evening of family entertainment featuring an exciting mix of live music, spoken word and dance in the company of the RTÉ Concert Orchestra. Acts include firm favourites Aslan, hip hop artist and international rising star Jafaris, the ever popular Kilfenora Céilí Band, leading Irish opera singer Celine Byrne, plus many more to be announced.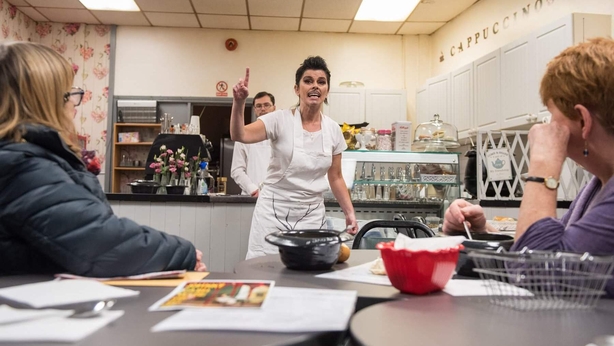 Culture Night events around the country include Waiting Tables for Godot in An Grianán Theatre Donegal, a funny and fast-moving play about a pair of conjoined twins serving tables and waiting for Godot; Pitch'd Circus Arts Festival's Inferno Fire Show which will light up Cork city's skies; Clifden, Galway celebrates 100 years since the first transatlantic flight with a screening of documentary Yesterday we were in America; Palestinian poet Rafeef Ziadah performs Sendiana, a deeply moving, powerful, personal remembrance and challenge to occupation, exile and terror at The Hawk's Well Theatre Sligo.
Borrisoleigh, Tipperary, comes to life with a re-enactment of Glenkeen Historical Drama by local author John Connors commemorating the Fenian rising of 1867 and using the village streets as a stage; Kilkenny's Rhyme Rag Ensemble group of teenage writers hosts an intimate 30-minute performance of their poetry; the 100 strong Ard Churam Community Choir led by soprano Mary Culloty O'Sullivan present Together in Song in Listowel Kerry; and Carlow Ukulele Players join the High Hopes Choir, whose members have been touched by homelessness, to perform a repertoire from Irish Ballads to classic pop.
Irish language Culture Night events include tours of Conradh na Gaeilge to find out more about the Irish Language Revival, and an evening of an Irish set and Céilí dancing lessons, traditional Irish music, dance, song and a cúpla focal for all levels at Áras Chrónáin Ionad Cultúir.
Cultural audiences can explore Dublin from top to tail with complimentary buses provided by transport partner Dublin Bus.
In Cork, Bus Éireann will provide three complimentary bus routes to cater for those on the cultural hunt and Iarnród Éireann is offering 100 family passes for travel on Culture Night.
Find out more about this year's Culture Night programme here.